10 Reasons to Visit Yorkshire
Yorkshire puddings, Wensleydale Cheese, John Smiths beer, Yorkshire tea….you could say we've got a lot of things to thank Yorkshire for. But there's so much more to the Northern county than good grub and a decent brew.
As a nation, we're often guilty of heading abroad in search of sunshine and adventures, neglecting the fact that some of the most beautiful holiday destinations lie right on our doorstep. And so many of these are located in God's Own County!
In honour of Yorkshire Day (1st August), we've come up with a selection of fantastic things to see and do in Yorkshire, proving that a UK break truly is underrated. Read on and be inspired!
Nikki Turner-Chaplin of Yorkshire Wonders lives in a rural part of East Yorkshire and she can't emphasise enough how much love she has for the region. Speaking of her home county, she said:
"Yorkshire is a marvellously diverse area, from the sandy beaches of our beautiful coastline, to the windswept moors where the Brontë sisters made their home.  The Yorkshire Dales are a rural foodie delight, with our famous Wensleydale cheese and the Black Sheep Brewery.  Looking for shopping?  Hit Leeds for its luxury brands or York for its quaint atmosphere and many festivals."
1) Explore Leeds' craft beer scene
Fancy a cold one? This Leeds craft beer tour is just the answer! Taking guests on a voyage through Leeds' booming craft beer scene, the experience provides beer lovers with the chance to taste some of the finest brews the city has to offer, stopping at locations including North Brewing Co., Tall Boys Beer Market, Tapped and Northern Monk Brewing Co. With tutoring from a professional, learn how to identify all of the unique flavours in each beer, as well as enjoying a behind-the-scenes tour of a functioning brewery, to gain an insight into what's involved in the brewing process. Bottoms up!
2) Ramble through the Yorkshire countryside
Embrace the great outdoors and explore the vast Yorkshire countryside. As home to some of the most breathtaking scenery in the UK, it is the Yorkshire Dales and North York Moors that the county has to thank for its reputation of natural beauty. Boasting outstanding scenery, varying from wild moorland and huge valleys, to pretty cobble-stoned market towns, there are countless rambling routes to lose yourself on (hopefully not literally). In the Yorkshire Dales, you'll also find some of the finest limestone scenery in the UK, made up of crags and spooky underground caves.
Sian Thomas, the personality behind Rebel Angel, is a huge fan of the Yorkshire countryside:
"I'm Yorkshire born and bred, so always singing its praises! The big thing I love about our county is its countryside and its many sights to explore. I've recently been taking advantage of the nice weather to spend days out at local attractions including the Forbidden Corner (impossible to describe aside from a garden and a giant riddle all rolled into one!), Fountains Abbey, Plumpton Rocks and Newby Hall. The best thing about Yorkshire is that you don't need good weather to enjoy it – the North York Moors look just as good in bleak rain and fog as they do in the sunshine!"
3) Get in touch with nature
For a slightly more rustic experience, be at one with nature on a two night glamping break in Pocklington. There's no need to struggle with tent poles and ground mats on this camping trip, because the site comes equipped with purpose-built camping pods, kitted out with a comfy double sofa bed, electrical lighting, heating, and even a TV. All you need is some bedding and you're good to go. Each pod also features a small decking area with a picnic table, ideal for a spot of al fresco dining. Perfect for dog owners, the site welcomes canine guests (under human supervision, of course – they may be clever, but we're not quite at a stage where dogs can holiday alone) and there are plenty of wonderful rambling routes to navigate close to the campsite!
4) Experience the finer things in life
For a spot of luxury, you can do no better than a deluxe escape at Feversham Arms. Located in the heart of the traditional market town of Helmsley, the luxury hideaway makes for the perfect escape from the hustle and bustle of daily life. Cosy, yet contemporary, the hotel provides a truly authentic Yorkshire experience, decked out with plush interiors and classic British detailing. Spend a summer's day on the chic Mediterranean style terrace, soaking up the sun by the heated outdoor pool; or a chilly winter's evening cosied up by one of the hotel's roaring open fires. For guests in need of a bit of R&R, the hotel also boasts an onsite spa, homing an array of contemporary facilities (including an aromatherapy room, steam room, saunarium, monsoon shower, foot spa and hot tub) as well as a number of indulgent treatments.
5) Get behind the wheel of a supercar
Go home with a story to tell after tearing around Elvington Race Track in some of the world's most renowned supercars. Hop behind the wheel of a Ferrari 355, 360 or 430 and an Aston Martin V8 Vantage or DB9 and accelerate around the unexpected twists, turns, curves and straights of this Yorkshire circuit, for three rip-roaring laps in each car. Providing the ultimate thrill for any petrol head, there's no doubt it'll be a drive to remember. Buckle up and prepare to be blown away!
6) Eat chocolate in York
As the birthplace of Rowntrees, Craven's and Terrys, York is a somewhat of a UK chocolate hub The cultured city even hosts its very own chocolate museum – York's Chocolate Story, which pays tribute to the city's rich confectionery history. Boasting a virtual chocolate factory on site, families can try their hand at making and decorating their very own chocolate (mmmm…). Can you think of a tastier way to spend an afternoon?
7) Visit the set of Emmerdale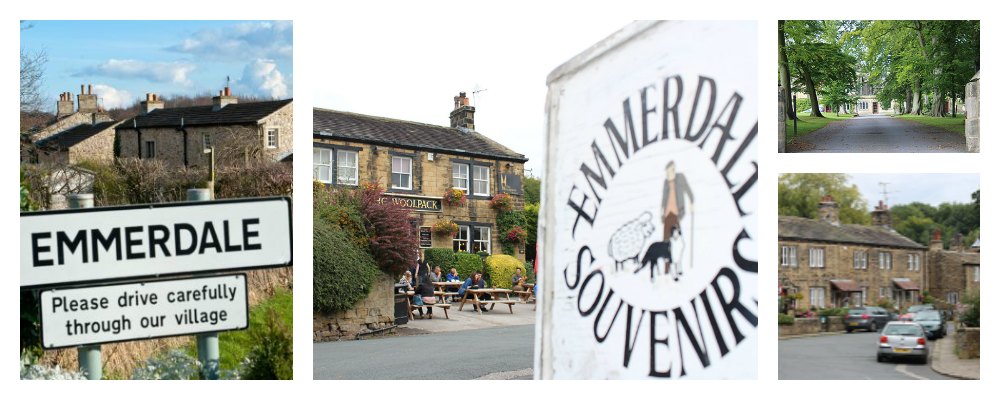 One for the avid soap fans, this novelty Emmerdale bus tour takes guests on a voyage through some of the most iconic filming locations used in the ever-popular British TV series. Meeting at Leeds railway station, the group board a bus to commence their guided tour through West Yorkshire. Though Emmerdale is now filmed on a closed set, there are plenty of recognisable locations scattered around the county, that were regularly featured in the soap from the 70s until the late 90s. Visit the market town of Otley, the village of Esholt, the original Emmerdale Farm near Leathley and of course, take a peek inside the original Woolpack Pub!
8) Climb on board the legendary Flying Scotsman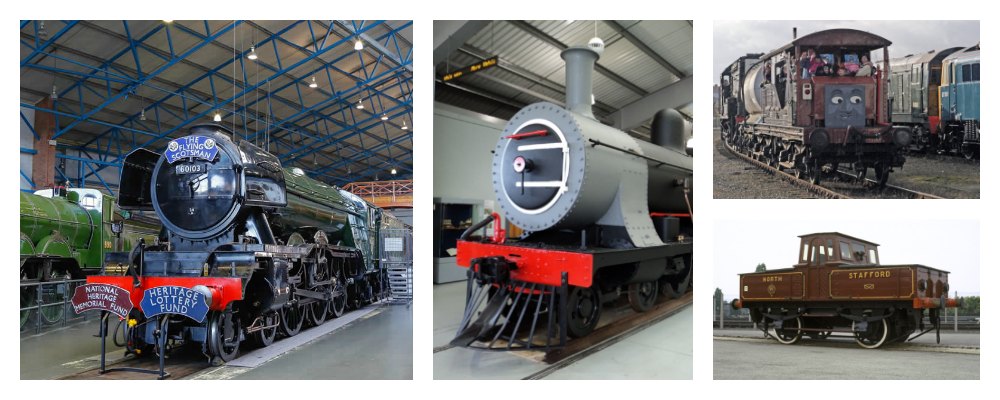 Boasting the largest collection of railway memorabilia in the world, The National Railway Museum in York is a must visit for anyone with an interest in all things trains and stations! Offering far more than simply a collection of old artifacts, the museum provides a truly eye-opening insight into the UK's rich rail history. Located in a huge former steam locomotive depot close, the museum which has been open since 1975 has expanded several times since, to facilitate the ever-increasing collection. Among the exhibits is the legendary Flying Scotsman, which is open for guests to climb aboard and explore.
9) Eat a mighty fine roast dinner
You simply can't visit Yorkshire without sampling an authentic Yorkshire pudding; and for an unforgettable Sunday roast you can do no better than a traditional country pub. Nestled in the tiny village of Cropton on the edge of the North York Moors, The New Inn is a small family-run establishment that offers a friendly atmosphere, making guests feel welcome as soon as they walk through the door. The pub also has its very own micro-brewery on site, which is open for visiting as part of a brewery tour.
For Carolanne of A Literary Cocktail, the welcoming atmosphere of Yorkshire is what she loves most about her home county:
"Yorkshire is friendly, fun and steeped in history; each town and city has its own culture and whichever part of Yorkshire you choose to visit, you will be welcomed into that culture with open arms. There's honestly no better place!"
10) Discover fantastic sculptures
Taking up 500 acres in the grounds of Bretton Hall, Yorkshire Sculpture Park is the first permanent sculpture park to open in the UK and a truly inspirational place to spend a leisurely afternoon. The vast open air exhibition features the breathtaking work of fantastic Yorkshire artists Barbara Hepworth and Henry Moore, in addition to an ever-changing collection of pieces from the UK's top talent. They also have an indoor exhibition, ideal for seeking shelter on a rainy day and admission is free, so what's stopping you?
Explore the wonders of Yorkshire and connect with your inner nature lover with these activities; hidden among nature and wildlife.
Where is your favourite part of the country? For those in the south east, check out a wealth of things to do in our capital city!