Congratulations go to Novak Djokovic, third time winner of Wimbledon 2015.
The world's most prestigious tennis tournament may have come and gone, but Wimbledon is full of excitement all year round.
In fact, you can soak up all the history and drama of Wimbledon even when all the big players have left, because Red Letter Days' Wimbledon Tour Day with Lunch gives guests the opportunity to go backstage at the iconic venue.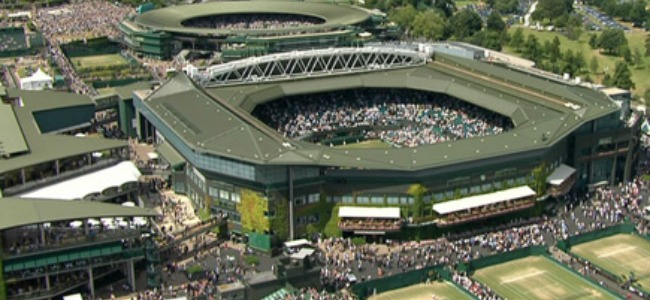 With a Blue Badge Guide, our guests get an exclusive look round the All England Club; experience Centre Court and Number 1 Court close-up; take a behind-the-scenes view of some of the facilities such as the press room and enjoy time in the Wimbledon Lawn Tennis Museum (complete with the original Wimbledon champions' trophies). As part of the experience, they also tuck into lunch on-site, before ending the day with strawberries and champagne.
But Wimbledon is not all about tennis, there are plenty of other sights there to see to enjoy a day out in Wimbledon! Why not take a stroll through Wimbledon Common, which boasts ponds, a nature trail and its very own Windmill Museum, a distinctive local landmark built in 1817. We can't guarantee any wombles, but you never know!
Just a short train or bus ride away from Wimbledon, London House in Battersea offers the perfect way to finish a day out with its Cocktail Lovers' Treat for Two. Set within the acclaimed Gordon Ramsey restaurant, the evening includes a cocktail mixology session, so you can learn how to make perfect Martinis and Negronis, before a professional mixologist creates a bespoke drink to wash down some delicious canapés.
Wimbledon (village and town) is a great place to visit for the day (particularly if you're a tennis fan), but this picturesque part of SW19 and its surrounding area has plenty to offer wherever your interests lie, with New Wimbledon Theatre and the famous common among the virtues which help make it unique.
What is your favourite aspect of Wimbledon?