Gypsy Caravan Glamping with Llamas
You'll know (if you regularly read our blog) that we are big fans of Catangar Llamas. Can you imagine what it is like to stay in a hand-built gypsy caravan with llamas at the end of the garden?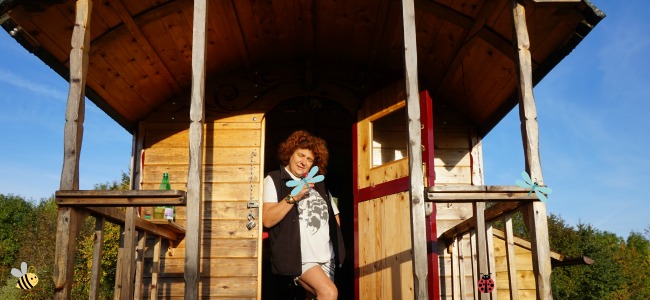 Ali and I were smitten when we recently visited Catangar Llamas in Northamptonshire and decided to go back. This time we wanted a little more time to take in the gorgeous countryside surroundings.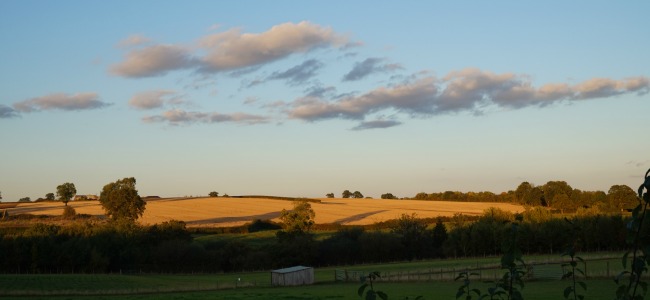 We decided on a glamping trip, to give us the luxury of staying overnight in the gypsy caravan which sits in the field next to the female llamas and the babies. It would give Ali a chance to practice her llama whispering.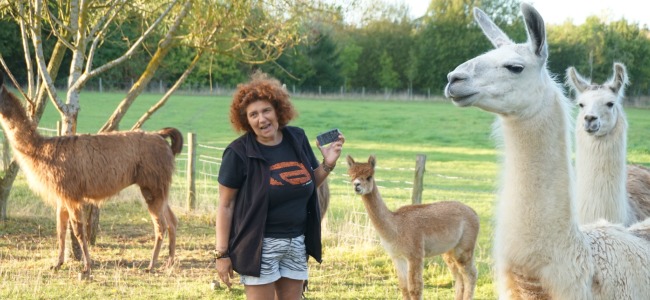 On arrival we were welcomed and taken around by Sarah, shown the facilities, given keys and said hello to the llamas (horses, donkey and dogs).
It was already late afternoon, the autumn light was stunning but it would be getting dark soon. Because of the earlier heavy rain we decided against cooking on the campfire. Instead we ate out at a top notch country inn and were grateful we had remembered a large torch when we returned, as it was pitch black, totally quiet and the sky was full of stars.
The gypsy caravan was incredibly roomy and snug. With a double bed pull out at the top and sleeping mats on the floor, we had our own spaces. We had no idea it was so cold outside but come morning, from our beds we could see the sunrise and the first frost of the year.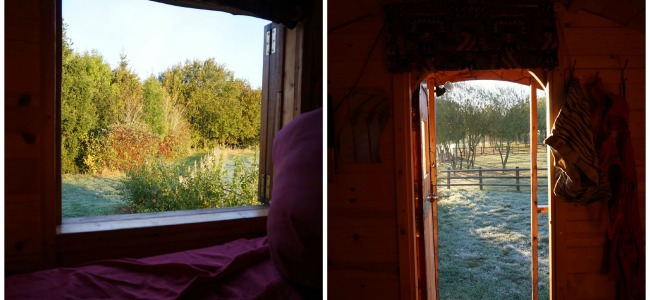 By 10am we had showered (excellent hot shower facilities by the way), packed up and were raring to go for another two hour llama trek. Ali was reunited with Indigo whom she walked with last time, and Ryan, one of the youngsters, sashayed alongside me, through woodland and open fields. It was probably the last sunny day of the Indian summer (but that doesn't stop the treks, hardy llamas are happy to go out in all weathers).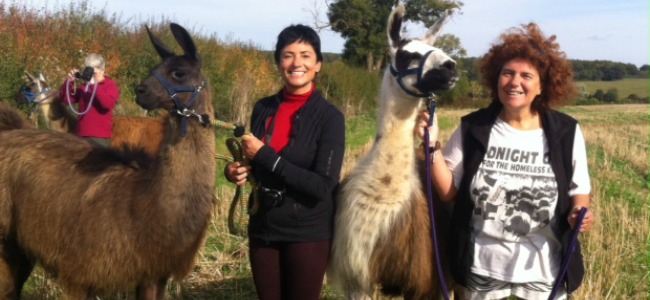 Back at home, Sarah settled down Indigo, Napper, Ryan and Mungo. Some of them would be on duty again later for a children's party. Catangar Llamas caters for kids, hens, birthdays, work bashes, family gatherings and any special occasions. They also take disabled and special needs visitors.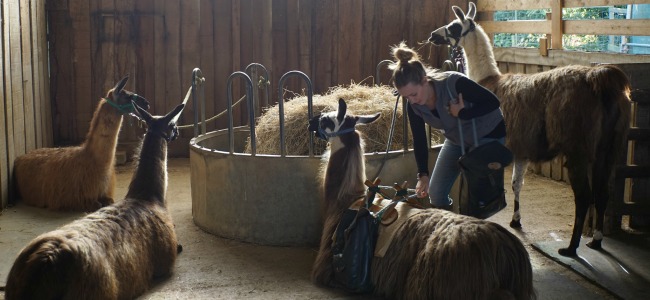 It was with reluctance we took our leave mid afternoon. Not before having a good look around the fantastic visitor centre, complete with working loom. This time we left with duck eggs from the neighbouring farm.
Thank you Catangar Llamas, we cannot recommend a visit to you highly enough. We've said it before and we'll say it again – we'll be back!
Click here to see all the great Catangar Llama experiences available through Red Letter Days
IMAGES: RLD