City vs Country – 10 Top UK Breaks
Is your idea of idyll waking up to endless rolling greenery interrupted only by the occasional 'baa' or 'moo'? Or can you not wait to push open the curtains to reveal a bustling city centre, just waiting to be explored? We've put together some of our favourite city and country break ideas to inspire you, including historic, modern and unusual properties around the UK. Read on and see where you'd rather spend your quality time!
Short breaks are perfect to mark a special occasion like an anniversary or birthday (see our Couples' Breaks blog), but that's not the only reason to take one. Everyone has those days when it rains unexpectedly, the car won't start, the bus won't stop, that family pet/sibling/spouse/colleague just keeps winding them up and they yearn for a change of scene.
But it's not always convenient to take a holiday abroad when home, work, responsibility, everything gets in the way. It doesn't have to be all or nothing; a short UK break is the perfect compromise. A day (or two, or three) of doing exactly what you feel like doing and nothing more could be the perfect solution.
5 Country Breaks
Farmhouse Breaks
Farm breaks are only getting more popular, with a great mix of converted historic farmhouses and actual, working farms offering accommodation. Rustic charm, really fresh local produce and a secluded, peaceful location are some of the advantages, and animal lovers will of course love waking up and meeting ducks, sheep and similar. Pictured above is Tewin Bury Farm, a 490-acre working farm in Hertfordshire, a great place for a rural escape with a bit of a twist.
Castle Breaks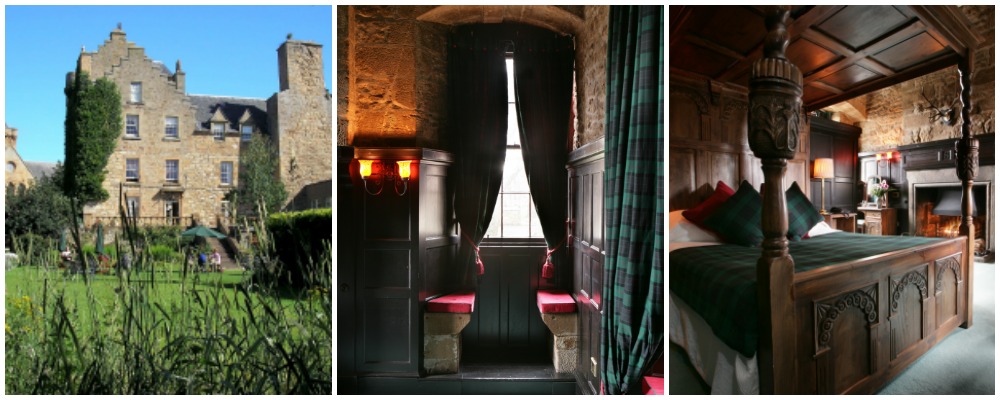 A stay in a castle hundreds of years old is unsurprisingly atmospheric! These stunning (usually Grade I, II or III listed) buildings have all been home to families of high or even royal birth, have been the settings for interesting historic events and each and every one has a story to tell. Pictured above is Dornoch Castle, a 15th century residential palace. It's been beseiged, used as a courthouse, a jail and more, and now provides the perfect place for a regal break in the Scottish highlands.
Seaside Breaks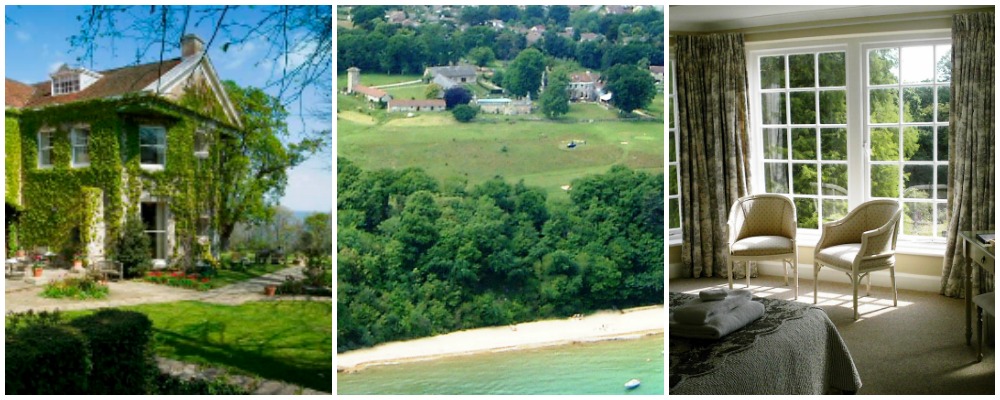 We all like to be beside the seaside, and the UK has plenty of beautiful beaches. Whether it's warm enough to paddle – or swim! – or just collect shells, skim pebbles and enjoy fish and chips in a fresh breeze, there's no doubt that time away by the sea is a great way to relieve stress. The Priory Bay Hotel (pictured above) is located on the Isle of Wight on a 70 acre private estate, just minutes walk from long sandy beaches.
Vineyard Breaks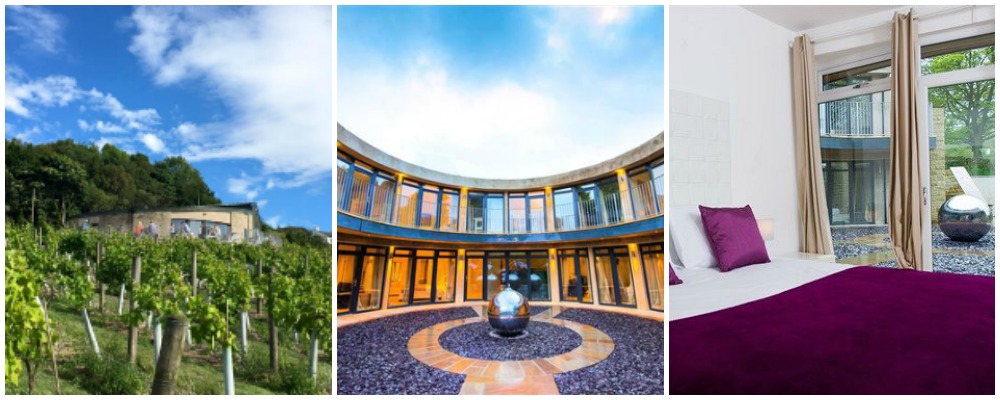 Not many people know there are vineyards where you can not only take a tour, taste different wines and learn about grapes, but also spend a night in comfort! A vineyard break is ideal for wine-lovers amateur and expert and is educational too. We love Holmfirth Vineyard, pictured above, in Yorkshire; located close to the majestic landscapes of the Peak District National Park. This 7 acre vineyard produces several wines and offers smart, modern accommodation.
Treehouse Breaks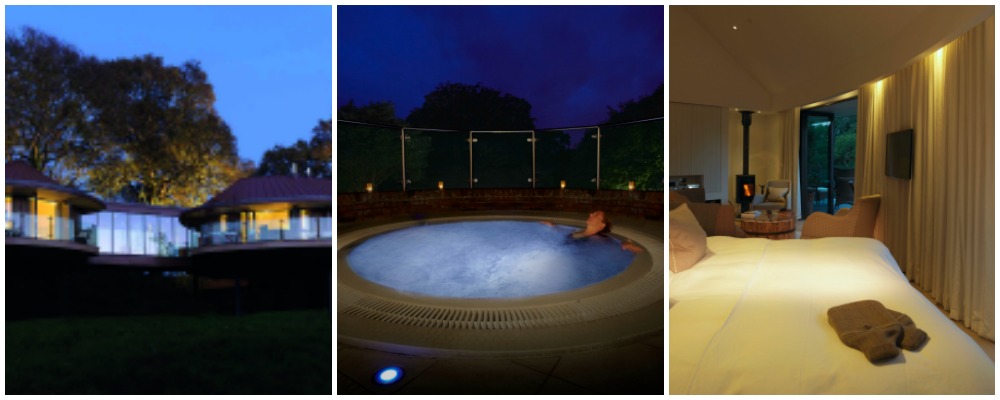 Treehouses are a fun and novel way to spend time in a natural environment, and definitely a more comfortable way of waking up in a forest than regular camping in a tent! We particularly like the luxury treehouses at Chewton Glen, pictured above. Set in woodland on 130 acres of private grounds and boasting all the comforts you could possibly imagine, from a free-standing marble bath to an outdoor hot tub and day beds, it's definitely the creme de la creme of treehouses.
5 City Breaks
Designer Breaks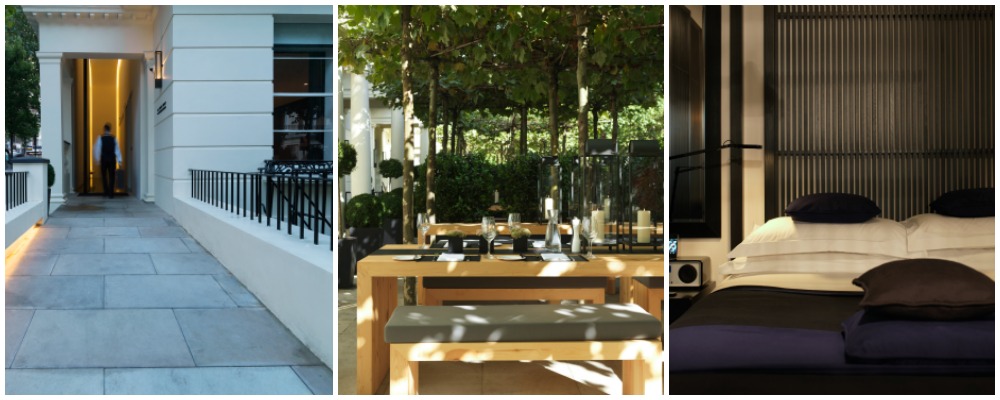 Sometimes, the difference between a good hotel and a great hotel is as simple as originality and careful attention to detail. There are a few designer hotels around, but we particularly like La Suite West, pictured above. Located by Hyde Park, this historic building has been transformed into a colour co-ordinated minimalist paradise by British designer Anouska Hempel and boasts a beautiful terrace.
Historic Breaks
Historic hotels make for a memorable stay. Period features and old worldly charm really give a sense of being away from home, and what life was like years ago. Featured above is The Churchill Hotel in York, a former Georgian mansion, perfectly placed for exploration of local historic attractions including York's castle, city walls and Viking museum.
City Centre Breaks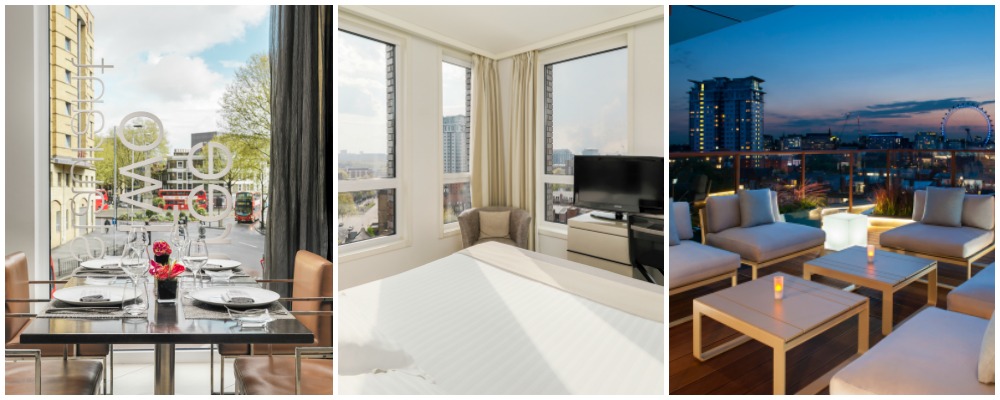 It's often the case that we miss seeing central tourist attractions in our own towns and cities because we think they'll always be there and we just don't have time now. Well, taking a break in the absolute city centre provides guests with the chance to behave like a tourist in their own country from a convenient base. One of our favourite central London hotels is the H10 London Waterloo Hotel, pictured above. Not only does it offer outstanding modern accommodation, but its Sky Bar offers the kind of skyline views most of us only see on postcards.
Spa Breaks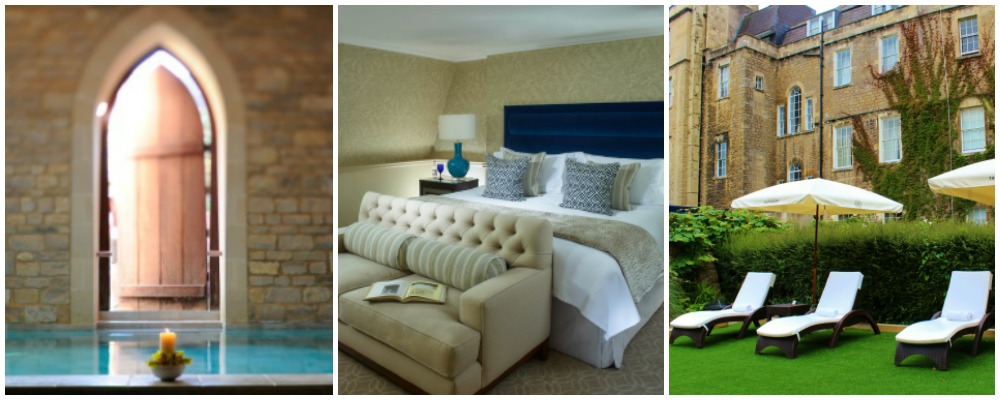 Ever popular and for good reason, spa breaks are a chance to kick back and treat your body to however much rest and relaxation you need (not always possible in the bath at home!). Whilst many spa hotels are located out in the country, there's no reason why you shouldn't be in the heart of a city and able to relax. Our featured example is The Royal Crescent Hotel and Spa in Bath, which boasts a heated indoor pool, Vitality pool, Blossom Steam Inhalation Room and more, and is just minutes from the town centre.
Waterside Breaks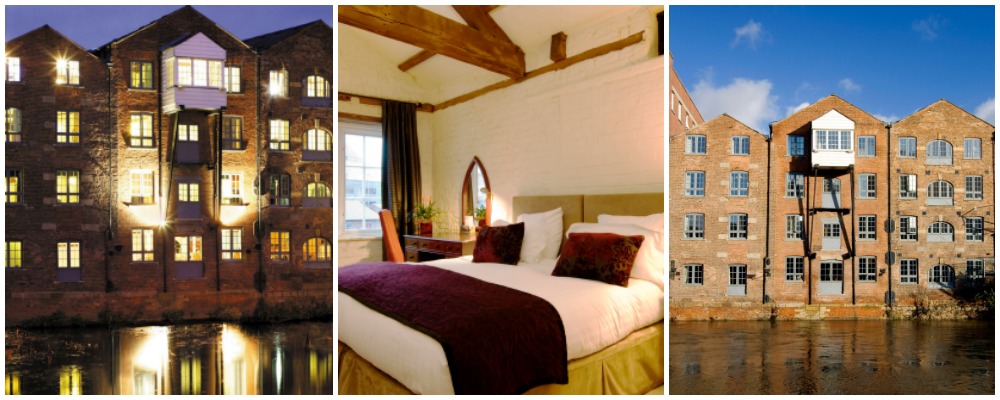 It's surprising how soothing water can be, and lots of wonderful cities in the UK have canals, rivers and waterscapes at their centres. We like 42 The Calls, a converted 18th-century water mill on the river in downtown Leeds, from which many rooms offer pretty views of lights reflected on the water.
Whether it's a city break or a trip to the country, enjoy some time out and uncover your inner radical relaxer.
Do you prefer cities or the country? Have you been to any of our favourites? Let us know via social media.