The Ultimate Big Cat Fact File [Infographic]
Wild for big cats? Well, this one's for you! To mark #InternationalTigerDay appropriately, we put together a fact file full of fascinating nuggets of information about the magnificent felines.
As some of the most regal animals to walk the earth, there's something quite spellbinding about the powerful beasts. They have the strength to take down their prey in a flash, their survival instincts are second to none and of course, they're absolutely breathtaking to look at. Sadly the wild population of a number of these species is ever dwindling, as the threat of extinction remains an urgent problem. The biggest perils come as a result of the human population – loss of habitat and poaching. Something needs to be done.
Fancy learning a bit more about the wonderful big cats? Read on to familiarise yourself with the unique qualities of tigers, lions, leopards and cheetahs!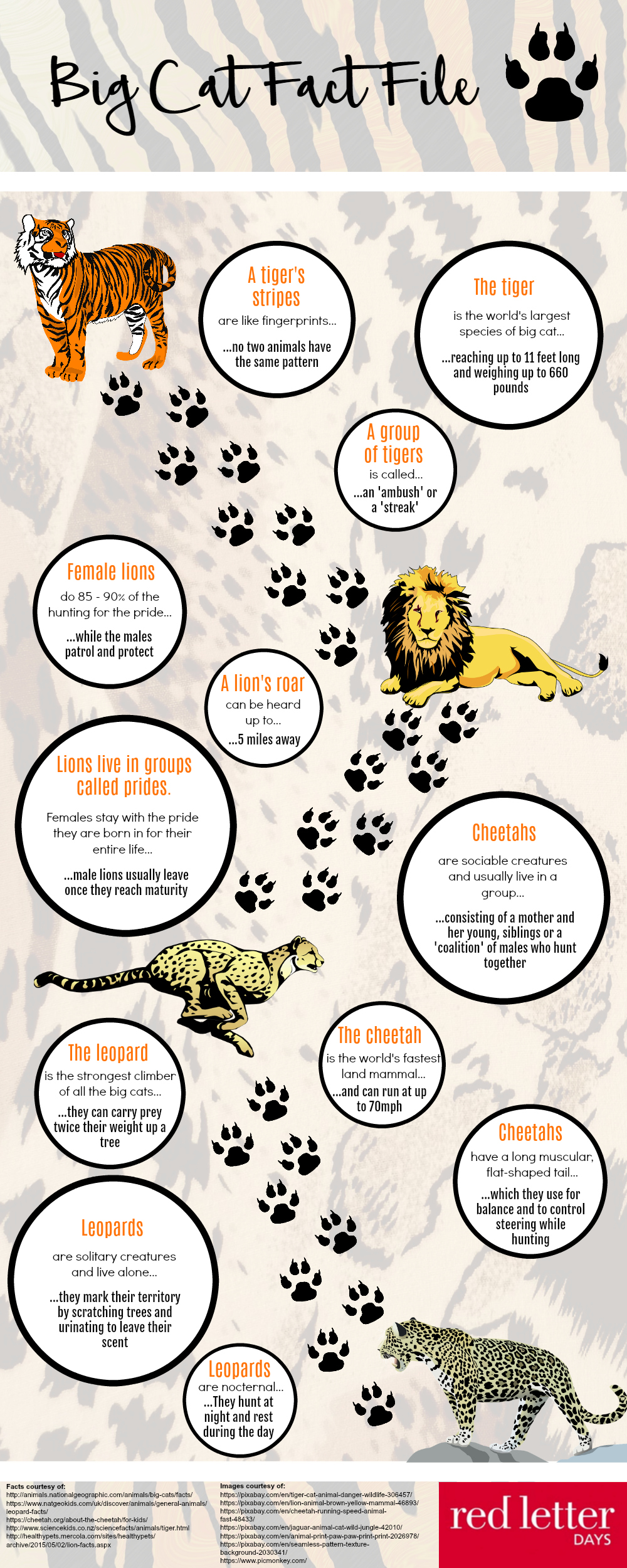 Fancy getting up close and personal with some majestic big cats? Check out our animal adventure days!