We sell a great experience with Wild Card Brewery and it would be easy to talk you through the details recently when two dedicated staff attended their Brew A Beer Day. But as well as loving the beer making experience, they came back full of interesting stories about this young brew house. So we thought we'd share with you some little known but fascinating facts about Wild Card.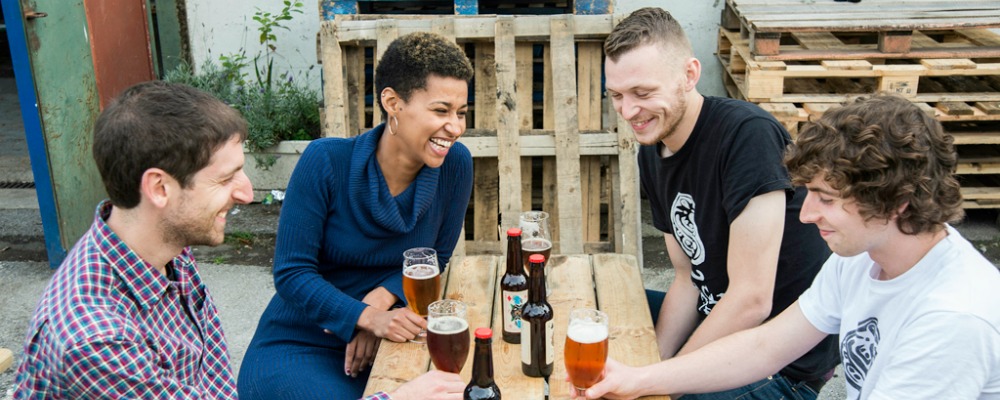 HOW IT ALL STARTED
Whoever would have thought that one of the most successful microbreweries in East London started life as a band of home brewers?  This is how the story was told… "We were sharing a house and brewing batch after batch of great home brew. At the time we were trying to perfect the first recipes that we would bring to market and literally, there were bottles all over the house. We needed to remember which batch of bottles related to which brew. That's when we got into the habit of sticking a different playing card against each one, with a corresponding entry in a spreadsheet.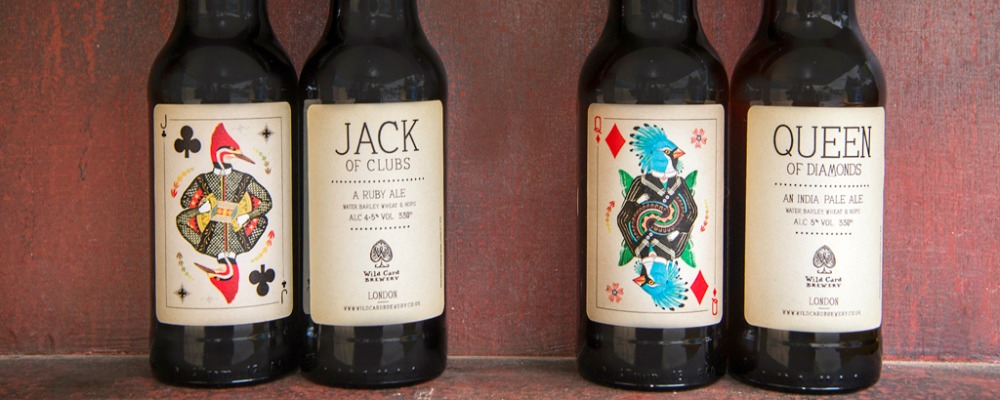 The idea of individual playing cards being associated with each unique brew worked just perfectly, as we KNEW how each one would taste and had it logged. This unorthodox method really stuck with us, the idea was borne and we built our branding around it. Calling ourselves the Wild Card Brewery couldn't have been more fitting; we were starting a business with neither money nor experience – what a gamble. It was coming up to the London 2012 games and we brazenly liked to think of ourselves as an unqualified entrant – i.e. with plenty of raw talent that had yet to be fine tuned".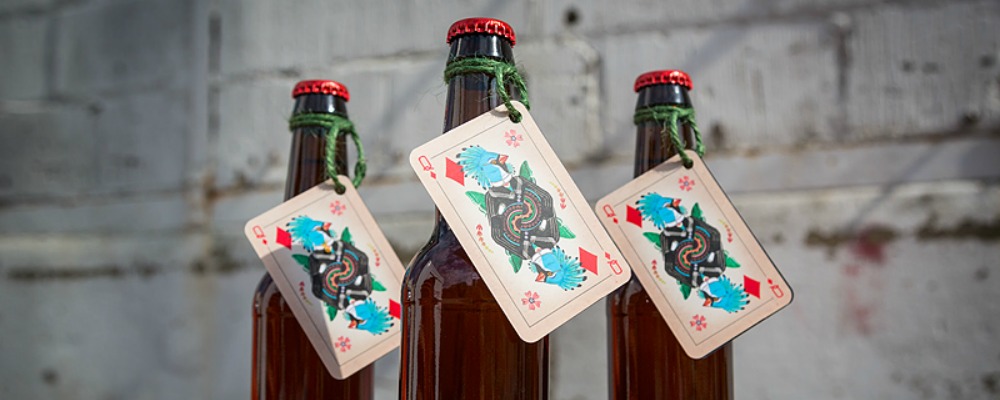 The gamble clearly paid off. Today Wild Card runs a successful micro brewery and tap bar in the heart of East London. They have proved you don't need a beer garden to attract a crowd and also lay on plenty of cool events throughout the year. All their beer is made on site, and customers come from across the country to experience beer making with Head Brewer Jaega Wise. These days start at 7.30am with refreshments, and then it's manual labour all morning (with wellies on), undertaking the necessary mashing, sparging and boiling up required to make a perfect brew (which is usually ready around 4-6 weeks later).
Jaega's scientific background in engineering, logistics and mathematics gives her all the knowledge she needs as a brewer. Her clear passion for brewing makes these days enjoyable for anyone making beer for the first time, as she's there every step of the way to guide, advise and talk with enthusiasm about the process.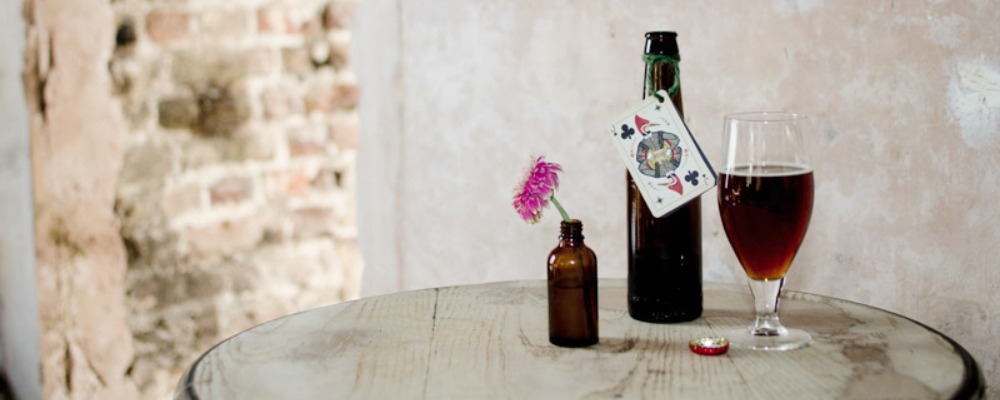 And now for some pictures of our guys working and drinking. It's a tough life for Red Letter Days staff…
WILD CARD ART
We are also fascinated by Wild Card Brewery's artwork. Their playing card illustrations have been created by the Valencian illustrator, Valero Doval. Wild Card told us "This man is seriously talented and we were lucky to work with him". We agree and love Wild Card's beer labels – what do you think? His many abstract themes and overlays remind us a little of Monty Python, as you never know what two (previously unconnected) things you may see entwined or connected next, such as eggs seated in armchairs or half bird/half aeroplane".
"Also, our logo started out as a stamp. A friend used to carve beautiful stamps out of erasers. We had this crazy idea of hand stamping every bottle. It was completely impractical of course but the illustration for the stamp was so nice we kept it as our logo.
There are two typesets used on our bottles. The first one underneath our logo comes from the time there used to be tax on playing cards due to its association with gambling and was a typeset used by tax officials. The second typeset has been created from a card game that our graphic designer (Marc Cowan) found in his grandmother's garage.

All in all, we conclude that Wild Card Brewery are not only the kings, but also the queens and the jacks of brewing!
IMAGE CREDITS: RLD and Wild Card Brewery (Erika Tambke, Paula Smith Photography and lores_011)