Five Great British Beer Gardens
The weather's starting to cheer up, the evenings are slowly getting longer and for anyone with cabin fever, it's almost time to break out and spend summertime in beer gardens!
In the UK we like to enjoy the fair weather wherever possible (after all, there isn't THAT much of it). We've asked you how you like to drink your beers before but now we've got some ideas for where to go if you're itching to get out there and enjoy a few pints this season, here are five Great British beer gardens you might want to visit…
CRATE Brewery, East London
This quirky little brewery bar is a real gem and serves a whole range of CRATES' very own seasonal ales.
Situated right next to the Hackney Wick stretch of Regent's Canal, it's a top place to sit back for a few drinks and watch the barges float by. CRATE also serves homemade pizza and in the summer, there's often a DJ spinning a few tracks outside.
The Gunnard's Head, Cornwall
Nestled between St. Ives and Land's End, this warm and welcoming inn boasts more of a beer field than a beer garden.
Sipping a local brew here is a very peaceful experience and, as it's right next to the South West Coastal Path, there's a chance to do some hiking too (preferably before visiting the beer garden).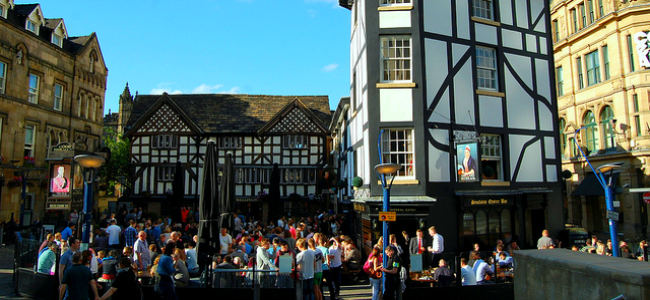 Sinclair's Oyster Bar, Manchester
Sinclair's is based right in the heart of Manchester city centre and serves a whole host of wines, lagers, ales and hearty British food.
As the pub is surrounded by the picturesque architecture of Shambles Square, enjoying a drink in this beer garden is almost like stepping back in time.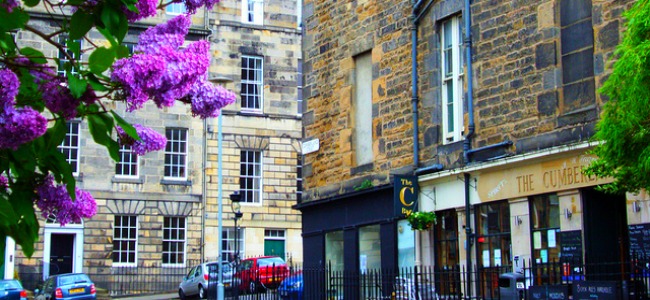 The Cumberland Bar, Edinburgh
This wonderfully secluded little ale house is hidden amongst the residential streets of Edinburgh's Georgian New Town, making it an idyllic spot in which to kick back and enjoy your favourite tipple with friends.
The Cumberland's beer garden is quiet, pretty and perfectly formed, and the bar serves eight different real ales at any one time.
The Dirty Duck, Holywood (Northern Ireland)
Funnily enough, The Dirty Duck wouldn't look particularly out of place in Downtown Hollywood…
The walls are clad with paintings of comic book heroes, the outside lighting has a neon tint and there are often live bands playing out on the beer terrace – the perfect place for a spring or summer knees up!
If you'd like to go out and visit any of these Great British beer gardens, book yourself a stay at one of our great boutique hotels. Or if you're really into your beer, why not become a brewer for the day? Cheers!