Out and About – Afternoon Tea with a Twist
At Red Letter Days, we love a good afternoon tea – so when the opportunity to try a brand new afternoon tea with a twist, we jumped at the chance! We sent Sevda along to see what it was all about.
On a Sunday a few weeks back, I had the pleasure of enjoying an afternoon tea with a twist at The Smart School of Cookery in London's beautiful St Katharine Docks. Amongst the gorgeous backdrop of the docks is The Smart School's brand new London location – a large and airy space that faces directly onto the water.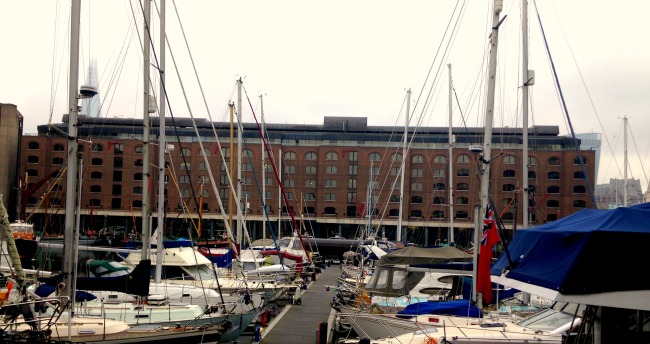 We were warmly greeted upon arrival and introduced to Ann. Ann founded The Smart School after her daughter entered her (without her knowledge) into BBC's Masterchef. Having realised her passion, she opened The Smart School and, in the five years it's been running, has grown it from strength to strength, offering cookery adventures for everyone.
We each sat down to a table laid out with afternoon tea, consisting of sandwiches and freshly baked cakes and macaroons. After tea and coffee was served, and while we tucked into the spread, Ann started talking us through how she made a home smoked trout pate. After seasoning it, the pate was passed around with fresh crispy crostini for all to sample and it was very tasty indeed.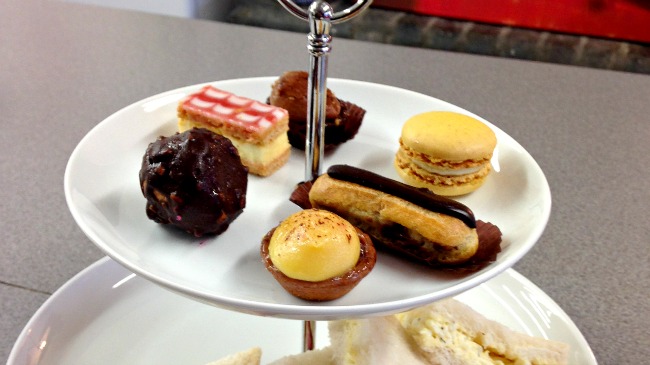 This was shortly followed by an apple tarte tatin demonstration in which two members of the class got to participate and help to prepare one of my favourite desserts. Ann talked it through and, with the help of the two participants, demonstrated how to create the caramel to soak the apples, as well as how best to chop the apples and how long to leave the tarte in the oven. Whilst the tarte was baking, Ann also taught us how to make the perfect custard as an accompaniment. Once the custard was ready, a swig of whisky was added to give it a wintery twist.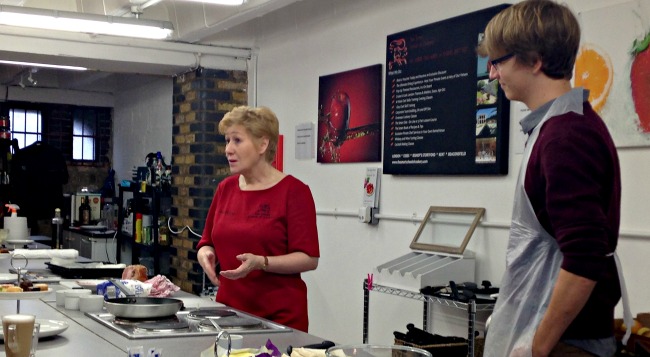 The tarte came out of the oven looking extremely tasty and was gone in a matter of minutes! The custard to accompany it was delicious and the whole thing just worked. I had no idea how simple a tarte tatin was to prepare (providing you use ready-made pastry), and I will certainly be trying it myself very soon!
Ann's demonstration was fun, informal and you can tell she really enjoys herself; I will be booking another class soon!"
We have so many different types of afternoon tea to enjoy, so why not have a browse and treat your friends or family?
What's your favourite part of an afternoon tea?