Escape Room – The Ultimate Challenge
A desperate race against time. A race for survival, a battle of wits against nerves, confusion against reality, teamwork against panic… Just how much do you trust your friends and colleagues? An Escape Room is the perfect way to test that trust. Will you make it in time?
Put a bit less dramatically, Escape Rooms are atmospheric, themed experiences where a team has to solve strange and unusual puzzles to escape a room on a tense time limit. Think part-way between the film Saw and the TV show The Crystal Maze – often a little bit scary, definitely exciting and requiring a genuine 'think outside the box' mentality.
Here at RLD headquarters Escape Rooms have long sounded far too intriguing not to try. We sent Partnership Managers Jonathan and Simon, IT expert Ricky and Fulfillment Manager Kimberley to see just how well they would work together under unusual circumstances, with an Escape Room experience at top Escape Game specialists Omescape, including a meal afterwards. We obviously can't show you the puzzles they solved – that would slightly ruin the fun – but we grilled them to get the answers to questions we had.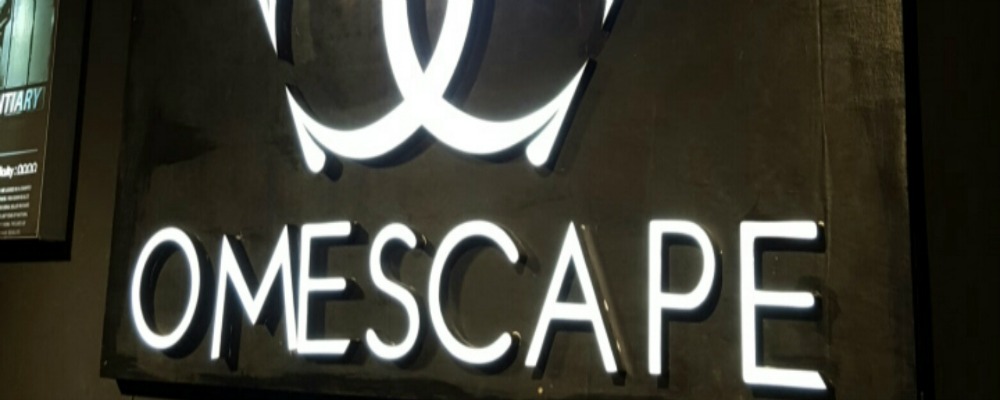 Q: Had you been to an escape room before? What were your first impressions?
Kimberley: My first time. We were put into a room called The Penitentiary, and told that a prisoner called the Night Stalker had died in that cell. It was very atmospheric…
Simon: No, it was my first time. It reminded me of playing a scary computer game, only it's you in there, not some little pixel…
Ricky: I've done three before but this was the best by far. Far more effort put into the puzzles and the look and feel of the rooms.
Jon: My first time too. The cells were really realistic, and the rest of the set too – it didn't feel silly, or take long for our hearts to start racing.
Q: Are you really locked in the room? Is it scary?
Jon: You are locked in, yeah. We were actually split up into pairs and locked into two cells, which was a bit unnerving.
Ricky: Once we got out of the initial cells, we had to work together to get out of the cell complex. But we were locked in, and it was tense!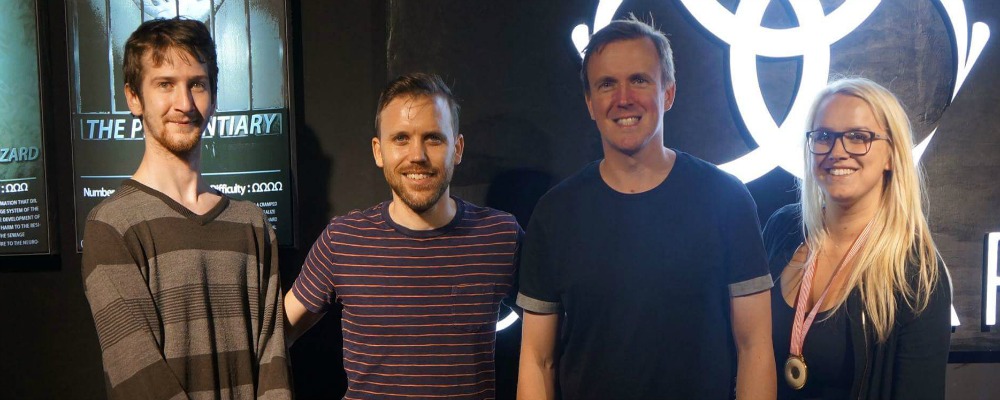 Q: What kind of puzzles were there? Do you have to be physically fit?
Ricky: Mostly logic puzzles. There was a laser room that needed getting through, but as long as one person on the team can do it, it's fine. You don't need to be an athlete.
Simon: You definitely do need four people for it for some of the physical aspects. That's all I'm saying.
Q: What was the hardest bit?
Simon: The mental challenge when the clock is ticking. What the hell is this? What does it mean? Does it mean anything? Aaargh!
Kimberley: There was one part we actually couldn't solve, but as we'd solved the rest, we guessed…
Q: What happens if you don't get out on time?
Kimberley: You're teased about it at work forever?
Simon: No idea (smugly) since we got out on time.
Wondering how to bring friends, family or colleagues together in a fun and unique way? Take a look at their escape room experience and see if you're up for the challenge.
Image credits: RLD