7 Reasons to Visit Manchester
Home to world-famous football teams, iconic bands, Coronation Street and chips and gravy, Manchester is Northern England's diverse, energetic and creative hub. For anyone planning to visit for a weekend or perhaps thinking of moving north, read on for 7 reasons why you should definitely consider Manchester. We also have a few exclusive top tips from some Manchester based bloggers who love their city! Got the travel bug? Take a look at our guide to Amsterdam for some interesting tips for the Dutch city.
As well as our list of 7 must do things in Manchester, we spoke to blogger Jane from HodgePodgeDays who said that:
One of my favourite restaurant's is the Armenian Taverna in Albert Square near the Town Hall. Walk down the stairs and discover this unique restaurant in the basement. The décor is firmly stuck in the 1970s, but that is part of its charm. The food is fresh, tasty and authentically Armenian. Try the mezze plates and the lavash bread. The main courses are hearty (so arrive hungry) but make sure you leave room for the sweet, syrupy rum babas. The Armenian Taverna is somewhere a little bit special, you feel like you're in on a secret only a few people know about.
Get a Taste for the High Life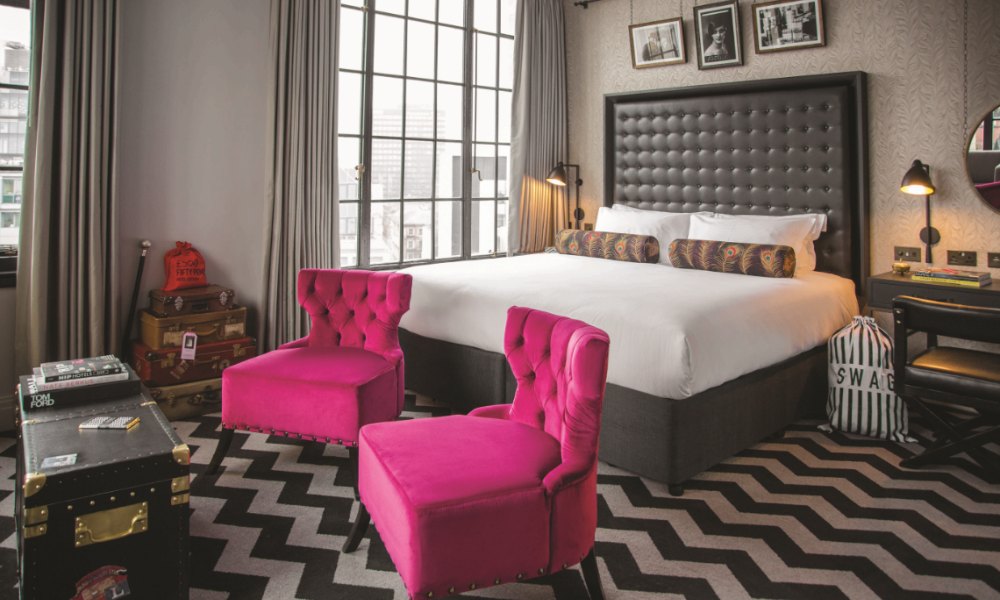 Make your visit to Manchester a little more comfortable and stay at one of Manchester's most exclusive locations – Hotel Gotham. Popular with footballers, reality TV stars and musicians alike, Hotel Gotham is an extravagantly opulent 5-star hotel where rooms start from £150 a night. Some of the prestigious awards, which have poured in for this hotel since it opened, include featuring on Conde Nast Traveller's 2016 Hot List and winning 'Outstanding New Hotel' at the Independent Hotel Show Awards in 2015.
Eat like a Footballer
Rosso is a glitzy Italian restaurant on Manchester's Spring City, owned by none other than former Manchester United player, Rio Ferdinand. As well as being owned by a celebrity, the restaurant has hosted a galaxy of stars including One Direction star Harry Styles, girl band Little Mix and, unsurprisingly, most of the Manchester United team. As well as it being a top celeb spot, the restaurant produces amazing food and has received numerous awards including  Restaurant of the Year and Best Restaurant in the North West. Treat a wine buff and dine like a star in this luxurious setting.
Listen to Music
A trip to Manchester wouldn't be complete without some live music. With so many musical legends from Manchester (including Oasis, The Stone Roses, Take That and The Smiths to name but a few), it's small wonder this city is famed for producing world-class acts. Head to Trof Bar in the Northern Quarter where open mic night's, music showcases and DJ's are a regular feature at the bar/restaurant and who knows, maybe you'll be lucky enough to discover one of Manchester's future musical legends whilst you are there!
Blogger Stephanie from Hello Baby, was full of tips for a trip to Manchester and said:
The Manchester restaurant scene has gone bonkers (in a good way) over the last few years and definitely gives other major European cities a run for their money! Some favourites include Umezushi which is by far the best Japanese restaurant in Manchester. Almost Famous -for this one, believe the hype as they really do make the best burger and fries! And Australasia, where the food, atmosphere and cocktails are all spot on.
Watch a Match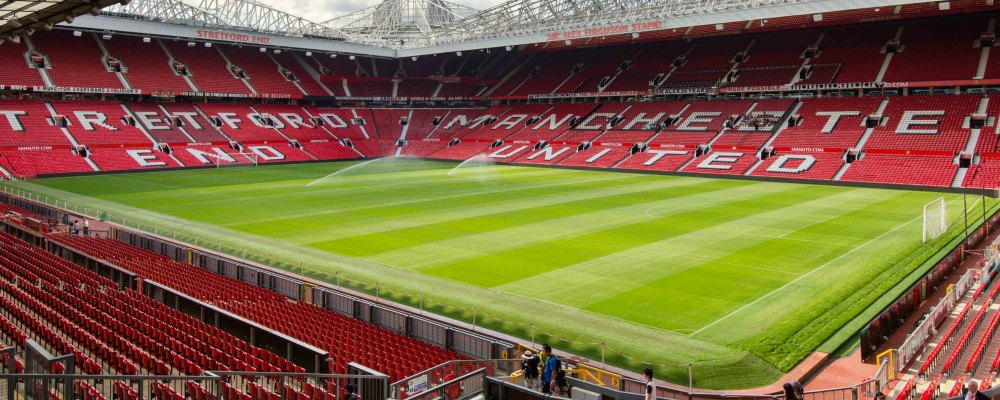 The 'Who's better – Manchester United or Manchester City?' question has to be one of the most heavily contentious debates in the metropolitan borough of Greater Manchester, and most residents have a strong view! What better way to join in than to decide for yourself with a trip to Man City's Ethiad Stadium or Man United's Old Trafford Stadium? Check out the football clubs fixtures lists to make sure you are there for matchday.
Get Arty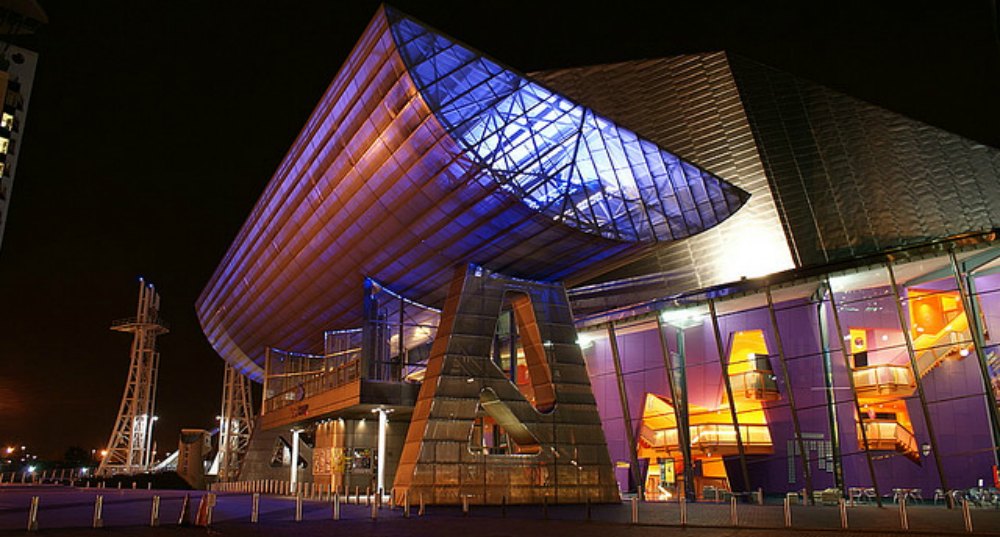 The Lowry is a fantastic arts and entertainment hub with theatre shows, art and dances classes, burlesque and exhibitions running throughout the year. The venue accommodates school groups, children and adults alike and is a one-stop shop for skills such as printmaking, learning how to sing or simply sitting back and watch a comedy show, The Lowry has it all.
Go Diving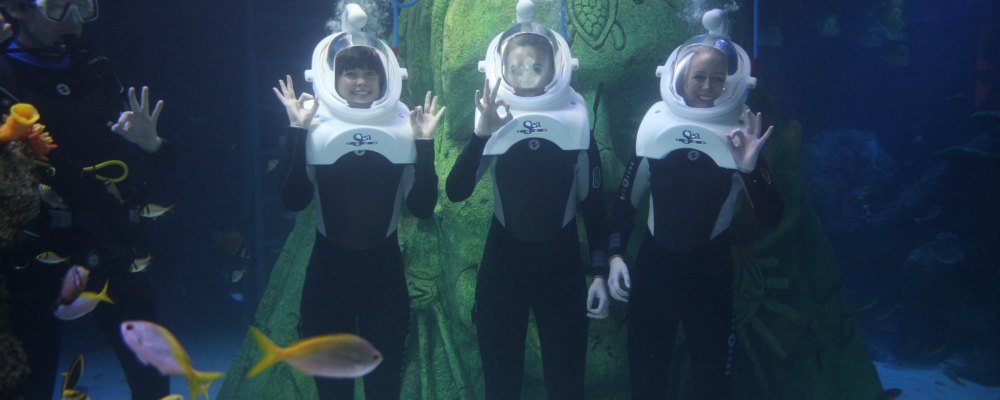 SEA LIFE Manchester is home to Europe's first seabed walk, SEA TREK and offers a chance for animal lovers to get up close and personal with fish, sharks, rays and even meet Ernie, the giant sea turtle. As well as diving in the tanks, you can feed sharks, turtles and learn about different SEA LIFE's inhabitants via the daily talks.
Shop 'til you Drop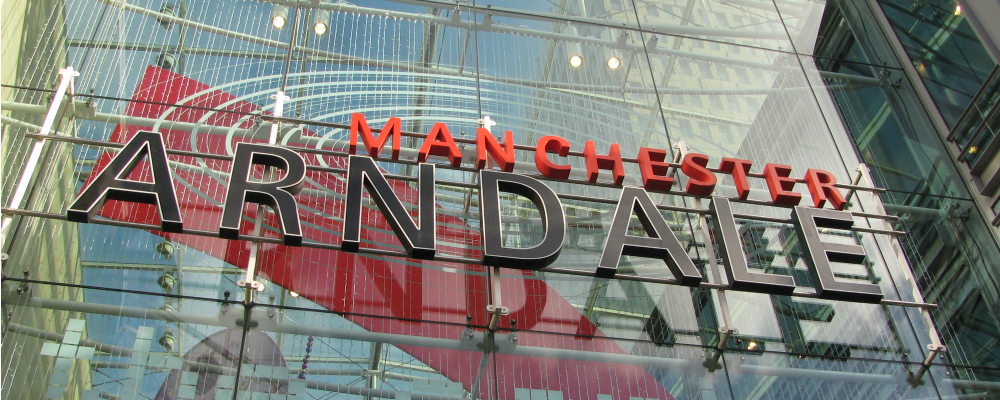 The Arndale Centre, is Manchester's biggest shopping centre; home to over 200 shops for even the most die hard fashionista to exhaust. With fashion-forward high street brands and boutiques as well as a diverse selection of restaurants and cafes, The Arndale Centre has something for everyone, whether they love to shop or not!
Blogger Vicky from The Curved Opinion also recommended that:
"In addition to all the great places mentioned here, any fans of architecture would do well to visit Manchester Cathedral and the John Rylands Library to see Gothic architecture at its finest.  Afterwards, a cheeky cocktail down the road at The Botanist would round your afternoon together nicely.  I recommend the Lemon and Jasmin Collins."
Where are your favourite places to go in Manchester? Let us know anywhere you think is well worth a visit!