Favourite Places to Return To
We went around the office just before the bank holiday to ask friends and colleagues if they had favourite places to return to and why they liked going back. Read a few of the interesting responses.
Jess "This little area is in a larger woodland in Liss. You have to climb over a couple of fallen down trees to get to it so no-one really knows it's there. Such a good, secret, scenic place to go. And a great area to walk dogs too!"
Camille "I have visited Chatsworth House in Derbyshire about 10 times. I was born in Sheffield, my family used to walk round the grounds at the weekends and I spent my very first birthday there. It was very special to my mum as one of the last days she spent with her mum was Chatsworth.
When my family moved south I didn't go for about 15 years, until I found myself back in Sheffield at university. Instead of family walks, the strolls taken in the estate and the tea drank in the tea rooms tended to be hangover cures! On my 21st birthday my family took me again as a surprise.
I ended up there another time on a team building exercise (with my former employer) for my 29th birthday. It rained all day and I don't look back on this visit with quite such fond memories!
It really is a very beautiful place and well worth a visit should you ever find yourself in that part of the country".
Ali "Some years ago, looking for an alternative to corporate junket privilege gigs, a friend suggested we steward at a low budget festival in Wales called Green Man.
It involved doing three six hour unpaid shifts (involving donning high vis tops, standing up and telling people where to go). We signed up.
I went expecting iffy weather (box ticked), a dazzling selection of events attended by girls with faces painted and gentlemen campers in trenchcoats (check). I also found the festival itself a delicious and fruitful collision of hope, happiness, oddness and quirk.
Four years on, I have returned every summer, once even finding the sun out for three days in a row. I have taken friends, children, made friends and even trekked in northern Vietnam with companions originally encountered in cagoules, huddling under a bleak Welsh sky.
Green Man rocks. It is a special place. You can glimpse him (see photo, he's the one made out of sticks…) but the GM vibe is much more illusive. Worth hanging onto once found, and that's why I go back"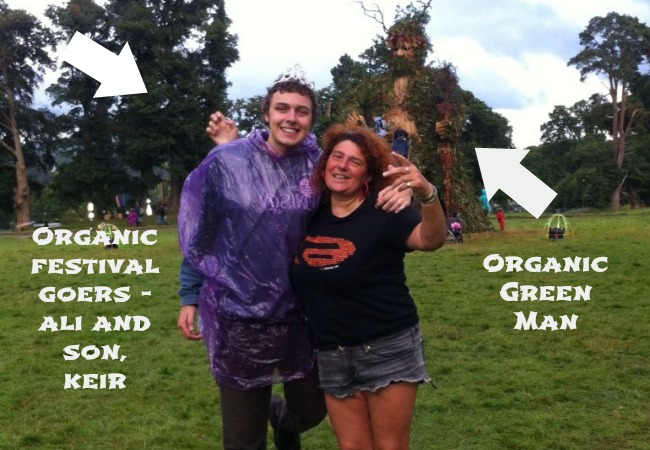 David "I have been to Amsterdam many a time. Because it is awesome. Diverse is a good word for it. Their national days are great. I was there two weeks ago for my stag weekend and it was Liberation Day on the Monday.
We floated around the canals on a little boat, being periodically tailed by a flower-covered barge blasting out euro-techno at an insane volume. The canals were jammed with people. Fantastic"
Sara "My favourite place is Antigua. I have been to the same hotel 15 times and have spent more 200 nights there. Why do I love it and go back? It is a beautiful country with 365 beaches, friendly people, great food, warm weather and warm sea (average sea temperature 70 degrees). Who could not love that? Going back in September and I cannot wait!"
Andy "Years ago, my wife and I discovered an enchanting fishing village on the east coast of South Africa called Paternoster. It's a place we've fallen in love with and go back to every time we visit my parents (who live in Cape Town). Our walls are adorned with photos and art of the place.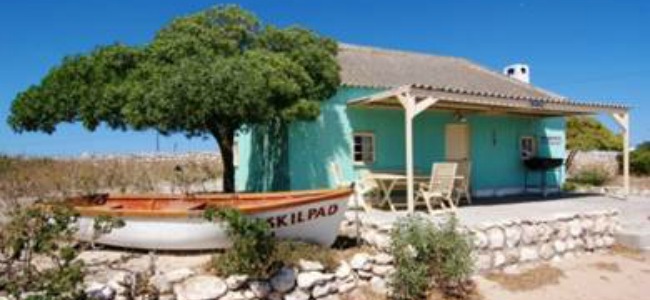 Before kids, we weren't morning folk but sunrise is a highlight as this is when the fleet of multi-coloured fishing boats head out to sea. When fishermen return around 11am, we walk up to the boats, choose a lobster, haggle a price (probably double the locals rate – but still little more than £4 a piece) and then cook it for lunch on the beach.
Go at the right time of the year and you could find yourself dining with the leaping Southern Right Whales that come up close to shore. Wealthy locals and tourists discovered it about eight years ago and there are now some lovely boutique guesthouses, but it's retained its charm. My ashes are to be scattered here…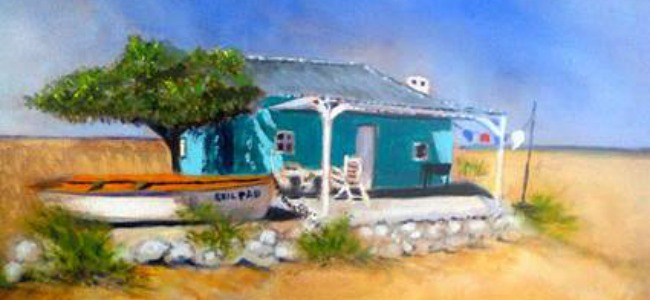 Martin "Being Aussie, I try to go back to Australia as often as possible, it's the best country in the world! I'm from Lismore in New South Wales (half an hour drive from Byron Bay, the most easterly point of Australia) which has some of the best beaches, so I always pop in for a swim.
Going back means I can catch up with close mates for a few beers and a chinwag at my local watering holes. I returned most recently over Easter for my Aussie stag do and to show my fiancée a bit more of my country, spending time in Brisbane, Sydney and Canberra.
It's also great to see my family as most of them are still around the area especially these three cuties, my niece and nephews"
Images: Jess, David, Sara, Ali, ANDY and MARTIN @ RLD and Wikipedia.
Where would YOU love to go back to?