10 Things That Turn 10 This Year
If you are anything like us, we still feel as though we are 18 and like everything happened just yesterday. When we learned that Maroon 5's Songs About Jane album came out 15 years ago, we were shocked by how far away our childhood had become. So, we've compiled a list of 10 things that turn 10 this year and let's just say, we think you should prepare to be shocked!
The iPhone
According to Statista, Apple sold more than 590 million iPhones between 2007 and 2014 – a phenomenal figure when you consider the iPhone is only 10 years old.
The End of Harry Potter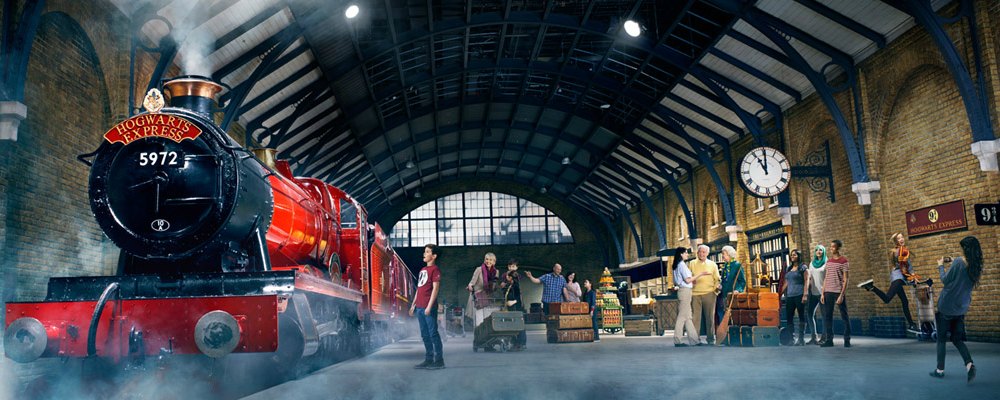 On 21 July 2007, the final book in the Harry Potter series – Harry Potter and the Deathly hallows was published. If that makes you feel old, the first of J.K Rowling's Harry Potter books, Harry Potter and the Chamber of Secrets came out in 1998, making it almost 20 years old!
Charlie Bit Me
It's hard to believe but one of the internet's most famous clips of two brothers is 10 years old too. That's correct, Charlie bit his brother 10 years ago! Can't remember the video? Don't worry here it is to refresh your memory.
 Justin Bieber
No, Justin Bieber is not 10 years old this year! However, it has been 10 years since he popped up on YouTube. Justin first uploaded himself singing to his YouTube channel
KidRahul
a decade ago. Little did we know back then just how famous he would go on to be.
Umbrella
Would you believe it, Rhianna and her umbrella are also turning 10 in 2017. The annoyingly catchy song spent 10 weeks at number 1 in the UK charts back in 2007.
Enchanted
One of Disney's most enchanting films ever,
Enchanted
, was released back in November 2007. Starring Amy Adams and Patrick Dempsey, the film tells the story of a princess named Giselle (played by Amy), who is prepared to be wed. Sent away to New York by an evil queen, she falls in love with lawyer Patrick Dempsey before it all ends happily ever after. The film includes some of Disney's catchiest songs to date including
True Love's Kiss
and
That's How you Know
.
Barack Obama
With America at the beginning of a new presidential reign, it's hard to believe that it was 10 years ago that Barack Obama started his campaign for president. Obama officially took the role back in 2008 and went on to serve two terms in office.
Gavin and Stacey
Gavin and Stacey is the best thing to come out of Wales after Tom Jones, Charlotte Church and welsh cakes. It also turns 10 in 2017. The show ran for 3 series and starred Rob Brydon, James Corden, Joanna Page, Ruth Jones and Larry Lamb (to name but a few) and followed the romance of a man from Essex called Gavin and a woman from Wales called Stacey. If you haven't seen it before, I suggest binge watching all 3 series NOW!
Britain's Got Talent
The show's first ever series was way back in '07. In the 10 years the show has been aired, the judges line up has included Simon Cowell, Amanda Holden, Piers Morgan, David Hasselhoff, Michael McIntyre, Alesha Dixon and David Williams. The show's winners have included opera singer Paul Potts, dance group Diversity and Ashleigh and Pudsey, a dog trick act. There are now 59 versions of the programme worldwide, with Belgium alone broadcasting 2 formats!
Purple Rain
Last, but by no means least, the legend that is Prince performed Purple Rain for the half time show at the 2007 Super Bowl. His performance was watched by over 100 million people and has been called 'maybe the greatest halftime show ever'.
Does this list leaving you feeling as old as we feel? Share with us on social media anything else that is turning 10 this year!