Top Things to See and Do in Amsterdam
If you Google Amsterdam, you'll find many travel guides are based around the things everyone knows make The Netherlands' capital an unbeatable stag or hen night destination: its controversial red light zone and the comparatively relaxed legal attitude to a certain herb.
But Amsterdam is so much more than cannabis cafes and strip bars – it's a great place for shopping, culture, gastronomy, entertainment and sightseeing. So why not take a short break or cruise to Holland's beautiful capital and explore some of the attractions that make this city stand out?
Amsterdam's Markets
Amsterdam is home to a number of truly unique markets, where visitors can buy everything from ancient cameras to fresh tulips (considered the unofficial flower of Holland). Around 12 outdoor markets operate on a daily basis, whilst many more run once or twice a week, so it's worth checking what's open before traveling.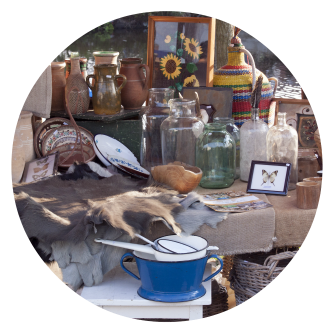 The Waterloo Square Flea Market (Dutch: Waterlooplein) in Amsterdam is one of Europe's oldest markets, dating back to 1880. Located on Waterloo Square, it's open Monday to Saturday and boasts over 300 stalls, where vendors happily chat and haggle all day. It's an absolute treasure trove for those hunting vintage clothing, unusual bric-à-brac, records, military artifacts, eclectic collectibles and more, and also conveniently close to a number of other attractions, including the Rembrandt house. This is always a popular destination for visitors, not least because of rumors of unknown Hemingways and Rembrandts turning up every now and again!
The Amsterdam Flower Market (Dutch: Bloemenmarkt) is without a doubt the most fragrant attraction in the capital, and opens all week round, although hours vary. Since 1862 this one-of-a-kind botanical bazaar has floated on top of a number of old houseboats at Singel canal. For sale are tulips, narcissus, geraniums and other flowers in all colours of the spectrum; visitors can buy bulbs (ready for export), flowers and bouquets as well as the odd typical Dutch souvenir. Seasonal fare such as romantic bouquets around Valentine's Day and deep green pine trees in December make a lovely display too.
Amsterdam's Museums
Amsterdam's laid-back, friendly culture is evident even on the streets, where millions of bicycles take precedence over pedestrians and motor vehicles, but there's more to it than meets the eye. Perhaps the best way to really get under the skin of this cultural hub is to visit its museums.
The Vincent Van Gogh Museum is one of the 25 most popular museums in the world – unsurprising, given many refer to Vincent Van Gogh himself as the most popular artist of all time. Located in Amsterdam's aptly-named Museum Quarter (right next to the Rijksmuseum), it's open daily throughout the year. As well as certain of his private posessions and letters, the museum houses over 200 of Van Gogh's paintings, 500 of his drawings and also the works of many of his contemporaries, both Impressionist and Post-Impressionist. The building itself is also a legend in the world of designer architecture, well worth seeing and, as an extra bonus, there's free Wi-Fi, too.
The State Museum (Dutch: Rijksmuseum) is located close to the Van Gogh museum and is housed in another stunning building, this one neo-Gothic. Interesting fact: it was decreed formally open in 1808 by King Louis Bonaparte, brother to Napoleon. Now open 365 days a year, it's always busy and, unusually, allows photography (albeit without a flash). From the works of world-famous masters like Rembrandt, Van Dyck and Jan Steen to antique Dutch statues, vintage photographs and intricate drawings, there's a huge range of artwork in all media to admire, and most are even more incredible in real life.
Amsterdam's Pubs and Breweries
Amsterdam has a huge number of watering holes; 1200 pubs and bars for around 700,000 people! Many still sell old-fashioned draught pils and won't have the selection Britons are used to, so for connoisseurs, a visit to a brewery is a must.
Brewery 't IJ (Dutch: Brouwerij 't IJ) is a really famous but as yet not-too-commercial brewery best known for two things: leading the craft beer industry in Amsterdam since 1985, and its setting in a former bathhouse, positioned beside a picturesque windmill. Run by a local Amsterdammer who drew his inspiration from Belgium's flourishing craft beer industry in the 80s, it  has since become the capital's signature craft brewery. Fun, informative tours run Friday, Saturday and Sunday afternoons, and their tasting room and terrace is open daily between 2pm and 8pm for those who'd just like to sample a few.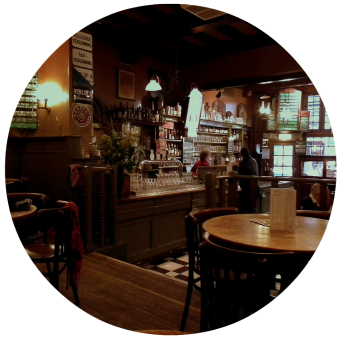 In The Wildman (Dutch: In De Wildeman) is neither a brewery nor a pub; it's more of a beer-tasting bar without music. Open Monday to Saturday 12pm – 1am and located right in the centre of town, it's never the same experience twice, what with around 17 different tap beers changing regularly and a selection of over 200 bottles. Whilst the focus is undoubtedly on local Dutch and Belgian beers, beverages from as far as America do tend to pop up too. To add to the overall atmosphere, the bar room itself is over 300 years old, making it a cosy, ambient place for a chat and a tasting.
Amsterdam's Flora and Fauna
Amsterdam's canals are home to plenty of ducks and weeds, but what many people don't know is that Amsterdam also has one of Europe's most impressive zoos and a botanical garden that's practically a mecca for all green-fingered gardeners and herbal healers.
Artis Roya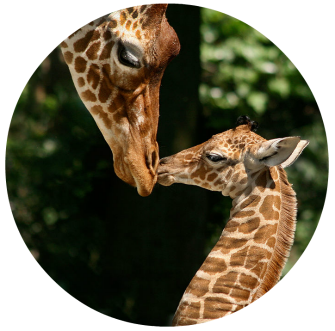 l Zoo (Dutch: just ARTIS, short for the Latin: Natura Artis Magistra) is Amsterdam's central zoo, and more than just a zoo – it's also an aquarium, planetarium, arboretum and (the Dutch don't do things by halves) even houses a notable library and prestigious art collection!? Dating back to 1838, it's open every day to the thousands who come to see rare exotic animals, fish and birds housed in and around the 27 historic buildings, although opening hours vary depending on the season. Guided tours are available, which often highlight newborn animals (most recently an adorable Asian elephant calf) or recently acquired plant species.
Hortus Botanicus (No Dutch name) is the name for Amsterdam's incredible botanical gardens. They were established as medical herb gardens in 1638 to provide doctors and pharmacists with the ingredients for medicines to combat the plague (at that point a European epidemic). Thankfully, the need for the medicines is no more, and the gardens have become a reserve for plants and flowers rare and common – from an agave cactus a full 2000 years old to tropical trees which survive in hothouses. Open seven days a week except public holidays, it's a relaxing place to explore and discover more about the look, smell and properties of plants from around the world.
Top Insider's Tips for visiting Amsterdam
We asked one of our Red Letter Days Blogger Ambassadors, Maaike van Kuijk, what she would personally recommend seeing during a short city break, and here's what she had to say:
"When visiting Amsterdam on a sunny day, there's nothing better than to relax on the city beach, Pllek. This bar/restaurant/event space/beach is constructed entirely of old shipping containers and can be reached by ferry in 20 minutes from Central Station. If staying in the city, the best views over the skyline can be had from the 7th floor of Amsterdam Public Library, or whilst enjoying a drink at the SkyLounge".
Have you visited Amsterdam yet? How many of our top locations have you been to?