You only retire once – 17 unforgettable ways to mark the occasion
You only retire once.
And after years of toiling away, this is the time to experience those things you just didn't have time for before. So from muscle cars to Michelin-starred feasts, we've put together the very best ways to celebrate your newfound freedom.
#1. Work on your handicap
Been struggling to find the time to get out on the links? Well, now's your chance. Take a 60 minute golf lesson with a PGA professional and you'll be chipping like a champion and putting with the pros in no time. Fore!
#2. Fly high with fizz
Feel on top of the world as you celebrate with a loved one at heights of 1000ft. Start your new life and see the skyline in an entirely different light during this 6 mile helicopter tour. But wash it all down with a glass of bubbly – you are off duty after all.
#3. Glide through the skies
Soak up a picturesque panoramic of Devon in an extended ultralight aircraft experience. Enjoy breathtaking velocity in this nippy craft and take over the controls when you're ready. What's more, this flight can count towards a Private Pilot Licence if you'd like to take things further.
#4. Pilot a plane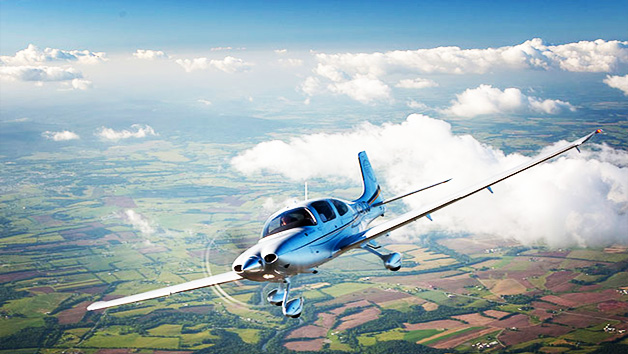 If you have been wondering what it's like to captain a cockpit, turn those Top Gun fantasies into a reality with this 60 minute extended flying lesson. Learn how to pilot a plane from a qualified instructor and soar into your retirement in style.
#5. Fuel-infused fantasies
That chugging commute will feel a million miles away when you're racing inside an elite supercar. Ferrari, Aston Martin and Porsche are just some of the high-speed passenger rides that are available. So fasten your seatbelt, those fuel-infused fantasies are just a hairpin away.
#6. Swerve in a single-seater
If a traditional supercar isn't fast enough to fulfil those high-speed thrills, try a
Formula F1000 driving experience. Enjoy a blisteringly-fast passenger ride and then hop into the driver's seat yourself. From 0 to 100 mph in just 4.75 seconds; you won't experience anything else like it.
#7. Mouthwatering Michelin-starred dining
Spoil yourself and someone special by going gourmet with bubbles and a three-course feast. The winner of eight top awards in its first year, Galvin La Chapelle offers fine French fare in the most lavish surroundings. We've written about more mouthwatering Michelin-starred meals here.
#8. Leap from 7,000ft
Mark this monumental occasion with an unforgettable tandem skydive for one. Strapped to an instructor, this bucket list experience will see you sailing through the skies at 120mph. And once you've experienced these dizzying thrills once, you'll be desperate to go again. The endorphin highs are even greater than the altitude, we promise.
#9. A night in the New Forest
To fully unwind from years of hard work, there aren't many places in the UK that provide a more blissful break than the New Forest. You might be surrounded by nature, but this overnight hotel break is far from roughing it in the wild; a lavish bedroom, delicious dinner and hearty breakfast are all included. We've written more about the UK's most exciting short breaks here.
#10. Cocktails above the capital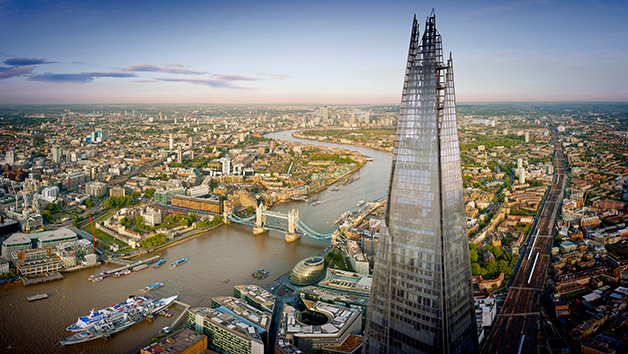 What's better than celebrating with cocktails? Raising a glass in front of 360-degree views of London, that's what. And the stylish surroundings and tempting cocktails inside The Shard are just as invigorating as the views. Mark your big moment with entry into The Shard and cocktails for two – you won't forget it.
#11. Tea from 105 metres
If your idea of heaven is washing something sweet down with a cup of tea, there's no better way to do it than with some spectacular skyline views. Journey 105 metres above Portsmouth for afternoon tea for two at the Spinnaker Tower. Enjoy tempting treats, a tranquil rooftop garden and the jaw-dropping Sky Walk (if you're feeling brave enough). We've listed 101 ways to enjoy the great British tradition of afternoon tea here.
#12. A road trip like no other
There's no better time to hit the road than now. So, experience a road trip through the beautiful Cotswolds and drive five classic cars in five hours; Jaguar E-Types, Mark IIs, HMC Healeys, MGBs and Porsche 911s are at your fingertips. So, let the top down and feel the winds of freedom on your face. This is your life's movie montage.
#13. Hideaway in a Hobbit Hole 
The Lake District looks beautiful this time of year. In fact, it bears a striking resemblance to those famous Shires of Tolken's Lord of the Rings. For retirees looking to hit the hard reset and get away from the modern world, two nights in a Hobbit Hole is just the ticket. Make some precious moments you'll never forget.
#14. Embrace your wild side
If you were born to be wild but just haven't had the time, a ride on a Harley-Davidson is an exhilarating way to see in your retirement. Soak it up, you'll have 100 miles throughout the beautiful Peak District or South Downs National Park to open up this iconic machine.
#15. Cinematic car chases
For fans of the iconic 60s cinema classic, an Italian Job Mini Cooper S three-mile ride is an absolute must. But if you prefer the contemporaries; The Fast and the Furious and Gone in 60 Seconds; over Michael Caine and his cheeky chappies, a classic Mustang thrill is sure to get your engine started.
#16. Sailing and sightseeing to jazz
For jazz fans, there's no better way to celebrate than with a live band and delicious three-course meal. Not only that, you'll wine and dine while sailing along the scenic Thames. Book a London jazz cruise with dinner for two and see the sights to your perfect soundtrack.
And finally…
#17. Soak your cares away
After a long career and years of grinding away, you might just fancy some well deserved pampering. And if that is the case, it doesn't get more indulgent than an overnight spa break with dinner and a private hot tub. Book you and someone special in for an unforgettable stay at the Three Horseshoes Country Inn; the 25-minute Beach Hut treatment is guaranteed to leave you feeling brand new.
We're happy to announce that many of our experience providers have reopened with social distancing measures in place. Importantly, your vouchers can be exchanged or extended, allowing you to experience something memorable with the people you care about all over again.