Give something new a go this September – Festival of Learning (1st – 30th September)
It feels great to learn new skills.
And over the past few months, some of us have had some extra time to try other things. But for many, juggling work commitments and life responsibilities can make it hard to find the time – let alone the headspace – to squeeze in any extracurricular activities.
The Festival of Learning is an annual event that's looking to change this. For the month of September, the organisation is promoting the benefits of learning and encouraging people across the country to 'have a go' at something new. With that in mind, here are some of our most interesting and exciting online courses you can try this September.
Get creative in the kitchen
Whether it's baking your own sourdough or dabbling in a vegan diet, more time spent indoors has – for many – meant more time in the kitchen. Looking to sharpen those culinary skills? Well, these bite-sized courses are freshly baked and ready to serve.
Plant-based cookery
Exceptional vegan food often trades tried and tested recipes for bold and original flavour combinations. This online plant-based cookery course will teach you the pioneering methods you need to create three restaurant quality dishes at home. So prepare those taste buds, you're about to enter an exciting new world of sustainable sustenance. You won't miss the meat and dairy after this, we promise.
Make your own chocolate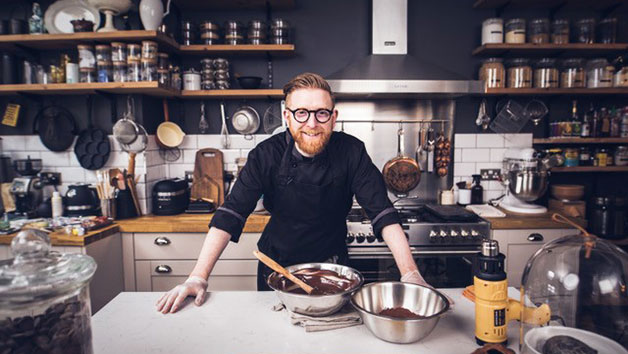 If you're interested in the art of chocolatiering, this course is sure to satisfy your sweet tooth. Because in this series of four online chocolate-making classes, you'll learn how to temper, perfect ganache, hand-roll truffles and mould like a pro. Along with guidance from experts, you'll also get access to all of the resources you need. So however confident you are inside an apron, you'll be creating choccy treats like Cadbury before you know it.
Bake with a legend
Say goodbye to those soggy bottoms and learn from the greats. This online cookery course gives you the chance to bake with a legend for your household. And great news for Bake Off fans, they'll select their mentor from a star-studded line up of bakers; Jane Beedle, Paul Jagger, Kimberley Wilson or Andrew Smyth will help you and your household beat, batter and bake for 90 mouthwatering minutes.
From bread making to BBC Good Food masterclasses, we've got more online cookery classes here.
Kickstart your career change
You know what they say? A change is as good as a rest. Well if you were considering moving in a new direction, this selection of courses could set you off in the right direction.
Coding for beginners
Looking to flip the script on your career? Coding for Beginners will teach you everything you need to get started using the world's most advanced language. Learn the ins-and-outs of web development through 10 insightful modules; you'll be running lines of code like a professional programmer in no time.
Become a stylist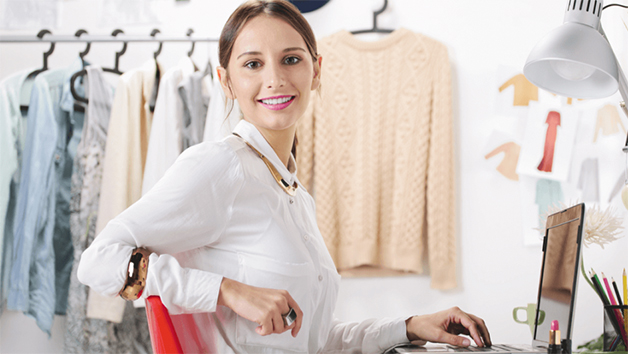 Obsessed with how A-listers dress? Know your French tucks from your pagoda sleeves? Well if you are feeling particularly fashion-forward and fancy a change, Becoming a Personal Stylist might be just the online course for you. Four, robust modules will stitch together all the information you need to start your journey into fashion consultancy; learn how to get clients, why certification is essential, the qualities required and much more.
Public speaking skills
It doesn't matter how old you are or the size of your audience, public speaking can be a nerve-racking experience. But in most leadership roles today, it's an essential and invaluable skill to learn. Don't worry, because if you are looking to progress your career in leadership, this five-part public speaking course will set you on the right path. Learn how to calm your nerves and prepare yourself emotionally, get the most out of your voice, use body language effectively and much more. So whether it's online or in person, you'll be confidently holding the room in no time.
Hobbies around the house
When you've been staring at the same four walls for a while, it's easy to become bored with your surroundings. Well, if you're looking to inject a feeling of feng shui into the house or, alternatively, just want to flex your creativity at home, these courses could be just the ticket.
Interior design diploma
If you've got some 'grand designs' for your home – or indeed your future – an interior design diploma could be the course for you. Over the 15 hour course you'll get valuable insight into the history of the profession, what the day-to-day looks like for a designer and, importantly, how to start your own business. But even if you aren't looking to progress that seriously, one thing is for certain: this is the key to many colourful and creative projects ahead.
Online antiques collection
If the Antiques Roadshow is a staple of your Sundays, it might be time to take your hobby to the next level. In this online collecting antiques course, you and 20 other students will gain valuation guidance from notable expert Marc Allum.
Learn everything from the anatomy of art to the philosophy of value and obtain a certificate of achievement from the man himself upon finishing. It can take pride of place amongst your growing collection of antiques. Valued by yourself, of course.
Home photography challenge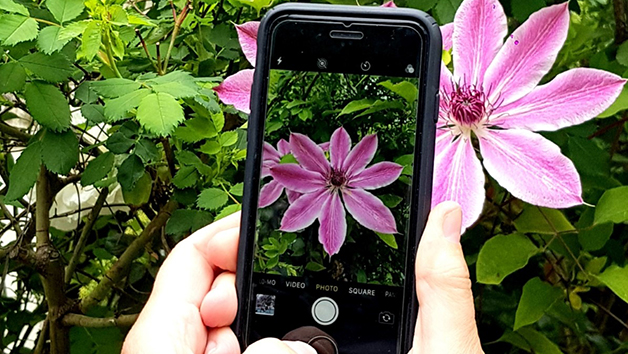 Looking for a little artistic inspiration? Well, the perfect muse might have been right in front of you all along. Cast your home in an entirely different light with a
Smartphone Photography Challenge from Simon Warren Photography. An experience you can enjoy with housemates, family or by yourself, work from a brief like a professional while mastering the art of composition and lighting. Learn how to take the perfect portrait using only the light from your window; the amount of detail you can pick up with your smartphone is astonishing these days.
Whether you're interested in learning a new language, changing career or just picking up some new hobbies, we've got hundreds of courses you can try online.
Looking to give something new a go this September? Let us know how you got on and use #Gaveitago. We'd love to see what you've been up to.
Blogger Reviews
Jennyinneverland – Anxiety Awareness Diploma Online Course For One
"Online learning can be incredible for accessibility in terms of physical and mental conditions. For someone who can't get out and about easily, online learning offers them the same opportunities."
Mummysdiary – Online Hair Stylist Diploma
"It was really easy to purchase and join the course. Once you have paid for your chosen course you receive an email containing all the info and links you need.
I followed these and was able to access the course straight away. It may seem strange doing a hair styling course online but the course gives a great in-depth introduction to the whole of the hairstyling world."
Imjustagirl – Blogging, Vlogging and Social Media Influencer Online Bundle Course
"You get to learn all the information, knowledge and expertise of your chosen topic, but you don't really have to worry about interacting with other people and sitting in a formal learning environment."
Carouseldiary – Tarot Card Reading Online Course
"I truly found this course enlightening and it has enabled me to further progress my understanding in tarot, and provide more accurate readings for myself – although the answers aren't necessarily the ones I want!"
Fromfiona – Coding for Beginners Online Course
"With the content being split into modules and each module further split into manageable sections it makes the course much easier to understand."
Evenangelsfall – Online Digital Marketing Diploma
"I couldn't recommend the Digital Marketing New Skills Academy course, available through Red Letter Days, enough. It has given me a much broader depth of knowledge about a subject that affects my working life, and I now have an which I can add to my CV."
Laurahadley – Online British Sign Language Certification Course
"For all of the sign videos, they show it from different angles which I found really helpful as it can sometimes be hard to understand which way you should be doing and with which hands if you are looking straight on and trying to mirror"
Thegingerbreadhouse – Online Level 3 Admin, PA and Secretarial Diploma Course
"I enjoyed the course. It was a bit of a refresher as I used to work in an office but wanted to update my skills and hopefully go for a new job this year. I like the fact there was a certificate to download at the end of the course, and I've added it to my CV too."
Whileimyoung – Online Cognitive Behavioural Therapy Diploma Course
"The course I took was helpful because it helped me evaluate whether this would be a viable career path for me later in life. If you're considering a job switch in the future, taking an online course is a simple way to dip your toe into the water of a different industry!"
We're happy to announce that many of our experience providers have reopened with social distancing measures in place. Importantly, your vouchers can be exchanged or extended, allowing you to experience something memorable with the people you care about all over again.