Meet Moosey – Our Christmas Mascot!
Christmas is coming, and no moose-take! A new intern arrived at Red Letter Days this summer. We're used to enthusiastic youngsters joining our herd to learn moose skills, but this little guy took things to the next level. Despite having an important winter job back at home in the northern hemisphere, we persuaded him to stay on until Christmas as our official mascot.
We caught up with Moosey as he has become known around the office to see what makes him tick, in advance of publication of his brand new mooseletter. Why not subscribe to join in the fun at www.redletterdays.co.uk/mooseletter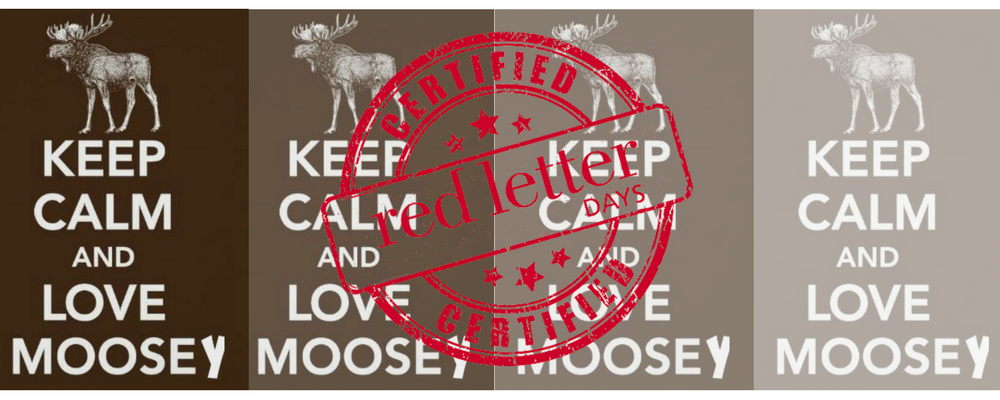 Hi Moosey, what bought you to Red Letter Days?
Hello! I am originally from the cold, rural north and have an annual job back at home. But I wanted to broaden my horizons and experience life to the full so Red Letter Days offered a natural home. They have talked about my being a brand icon, I worry that watching the John Lewis Christmas ad on loop has affected their judgement but I'm always happy to help. In the last few months I have been able to imoose myself in the commuter and work culture. London Underground makes a change from the snow for sure!
How have you fitted in?
At first it wasn't easy. Everyone expected me to be a reindeer and there were one or two comments. But now everyone accepts that I am a moose, they know the difference and love me anyway. Just for the record I come from the USA. I have been asked what the North Pole is like but I have never been there. My antlers are large and flat, whereas reindeer have much more spindly head wear. Even though we moose are better looking, reindeers get all the attention especially at this time of year, but I always say "A moose is for life, not just for Christmas".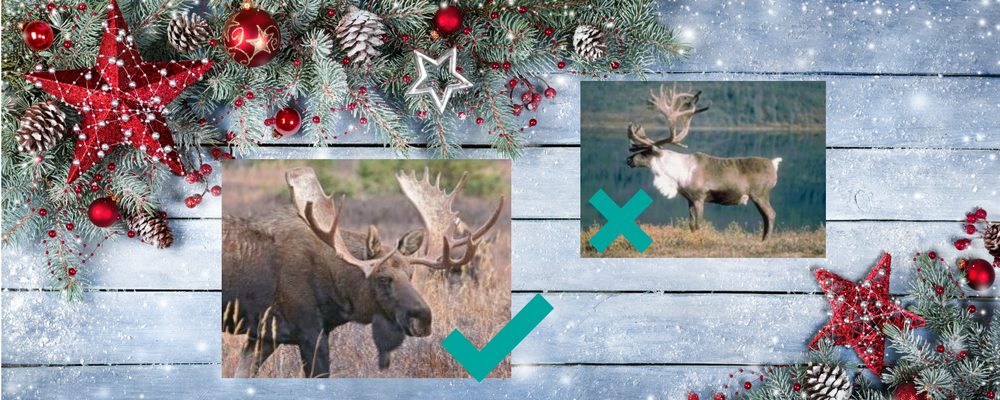 What kind of things have you discovered?
My taste buds have completely changed lately. I have always been a vegetarian but used to only be interested in plants. The office breakfast club introduced me to fresh coffee and moose-li and I have never looked back. Red Letter Days has the best range for gourmet lovers with experiences from cookery classes, afternoon tea, eating out and more.  I have even become acquainted with the British tradition of afternoon tea.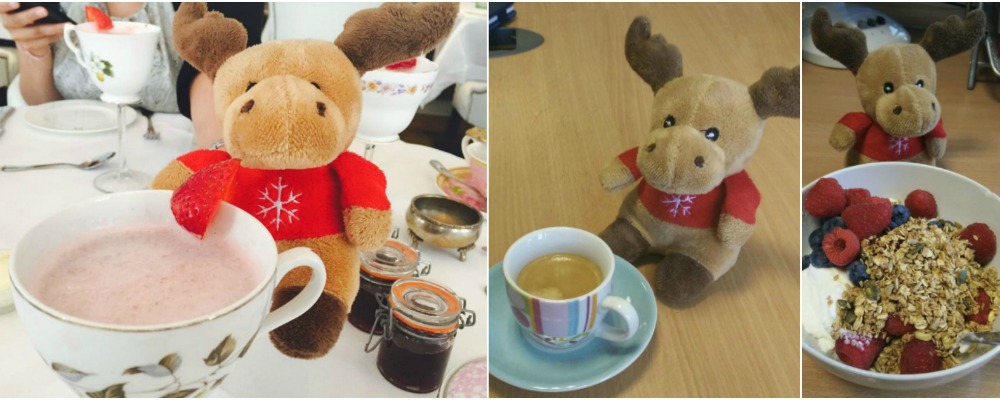 My other new discovery has been alcohol and I have been studying it keenly. From my gin masterclass, I learned that gin originated in London in the 1680's and more classic cocktails are made with gin than any other cocktail.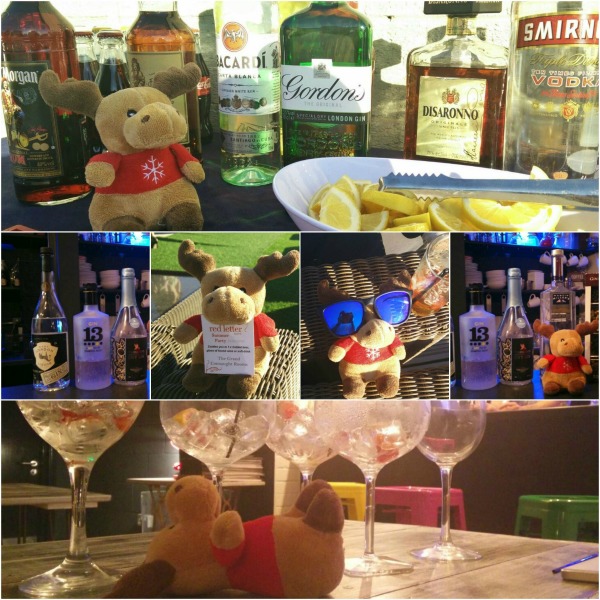 Last week in the office I took part in a food and wine pairing group. Whoever would have thought of having award-winning English fizzy red wine with a mince pie? We scientifically tried different ales, beers and wines with various nibbles to see which went together well and which didn't work well as well. A blog post with the results will be published shortly, with thanks to partners including Bolney Wine Estate, Wildcard Brewery and more.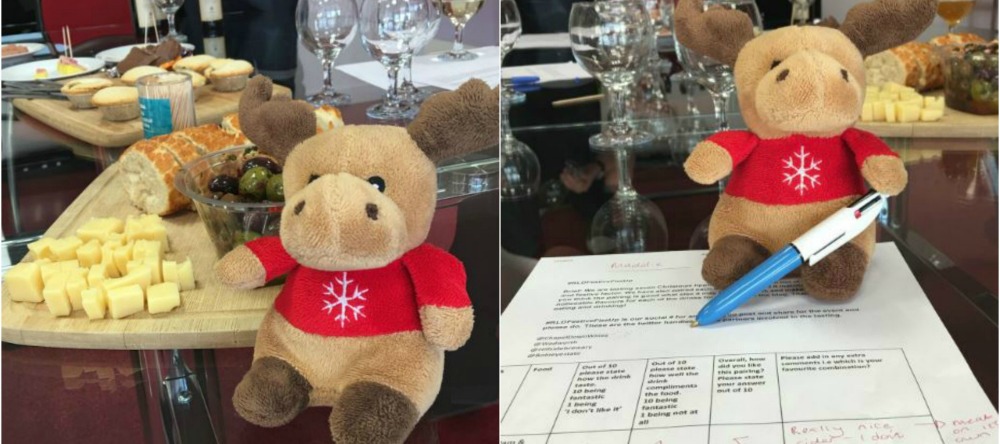 Working at Red Letter Days I've also done modelling for the first time and took part in a photo shoot recently where I dressed up as both an angel and a devil. My grooming habits these days are much more sophisticated and I feel like a moo moose. Here are the results, do you think they have used Photoshop?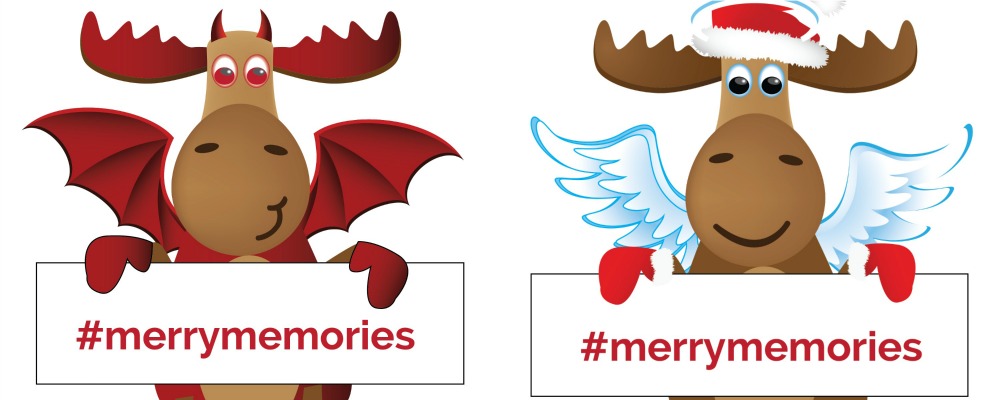 What can you tell us about plans for Christmas at Red Letter Days?
The photo shoot was for the Red Letter Days Christmas quiz, which is giving away prizes every week. It's been fun to help create, and then take part in, to answer the questions and find out whether Santa thinks I have been naughty or nice. A naughty (from a lump of coal to Christmas slippers) and a nice (from a supercar driving experience to Boux Avenue vouchers) prize are sent out every Friday, so my top tip is that this Christmas quiz is worth taking part more than once.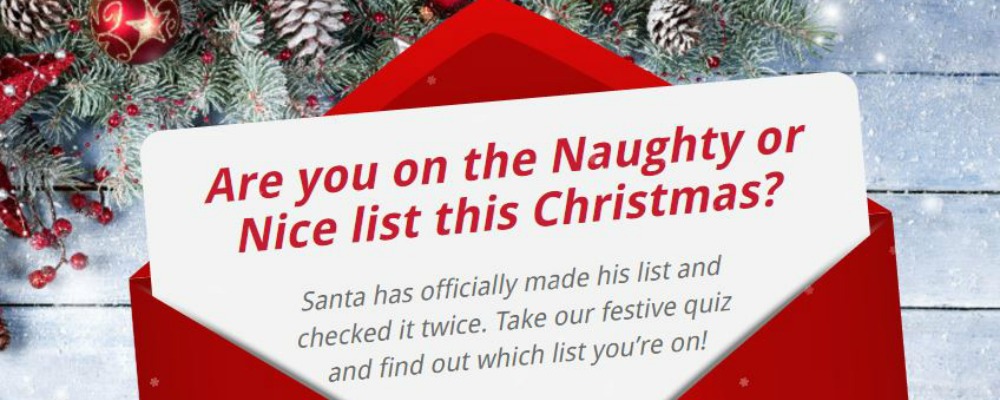 My first mooseletter goes out next Monday, I am so nervous! I hope you will sign up to enjoy my lighthearted reflection every week of stories, exclusive discounts and pictures in the run up to Christmas.
That's not all. As the official Red Letter Days Christmas mascot, you can expect to see me featuring on the website and all the social media channels so keep your eyes peeled, there WILL be a competition and more prizes. I can't give too much away, but you can bet that I will be giving things away!
Thanks for the chat Moosey, it's been moose-t enlightening!
We are biased of course, but do you agree that Moosey could rival Buster the Boxer on a trampoline any day?