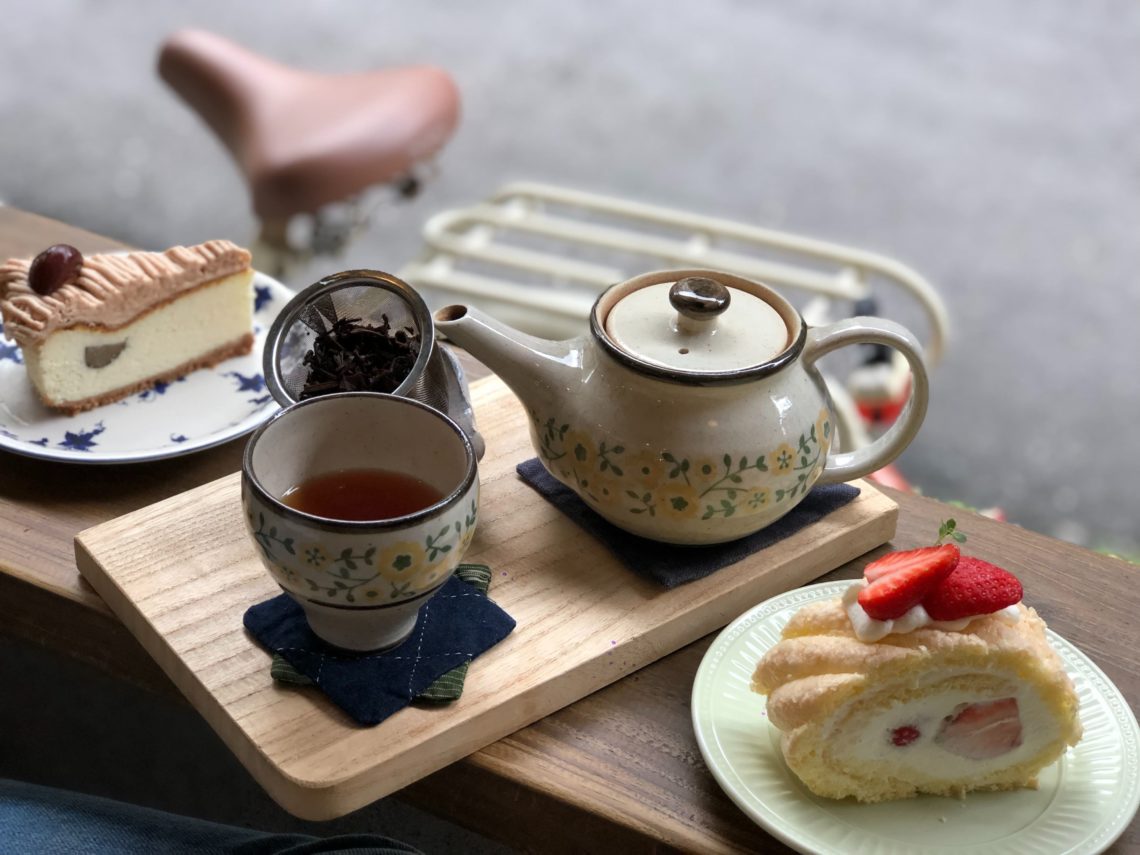 101 ways to celebrate afternoon tea – Afternoon Tea Week (10th – 16th August)
Ever had that sinking feeling in the afternoon?
Well, that's exactly how Anna Russell, the Duchess of Bedford, felt during her 17th-century afternoons. At the time, it was normal to have two meals a day and dinner wasn't served until 8 o'clock. The duchess was becoming, understandably, rather peckish.
After trying it out privately in her boudoir, she began inviting friends over to enjoy tea and 'a light refreshment'. Suffice to say, the rest is history.
Fast-forward to present day and we're honouring this national institution with the annual Afternoon Tea Week. So, what better way to celebrate than by raising your china cup, spreading a scone and getting involved. Of course, in almost 200 years a lot has changed. Here are 101 scrumptious ways to celebrate afternoon tea.
#1. Chocolate afternoon tea
Enjoy a Wonka-themed wonderland with an opulent tea of chocolatey treats.
#2. Afternoon tea picnic by the lake
Sip in blissful serenity by one of the UKs beautiful lakes. Just watch out for the ducks.
#3. Afternoon tea picnic at home
The weather shouldn't put a stop to your plans. Just roll out a blanket and enjoy afternoon tea at home.
#4. Harry Potter afternoon tea
Switch the tea for Butter-beer and enjoy a magical afternoon tea like they would at Hogwarts.
#5. Champagne afternoon tea
Pop open a bottle of fizz and wash those scones down in style.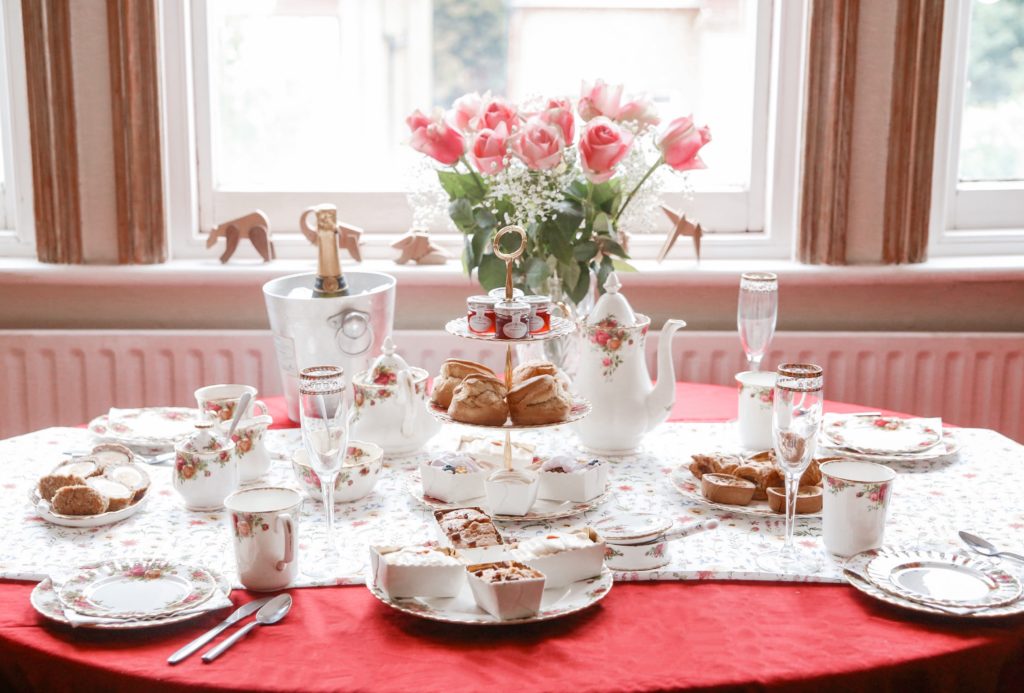 #6. Teddy bears picnic afternoon tea
If you go down in the woods today, you're sure of a big surprise… treat your little cubs to a bear-themed banquet.
#7. Afternoon tea by the coast
What's more heavenly than dining by the coast? The sound of waves gently lapping at the shores and seagulls gliding overhead (just watch your cucumber sarnies).
#8. Disney afternoon tea
Create a "whole new world" and dine in your imaginary kingdom.
#9. Marvel afternoon tea
Assemble your Avengers and put together a spread that's fit for superheroes.
#10. Afternoon tea at home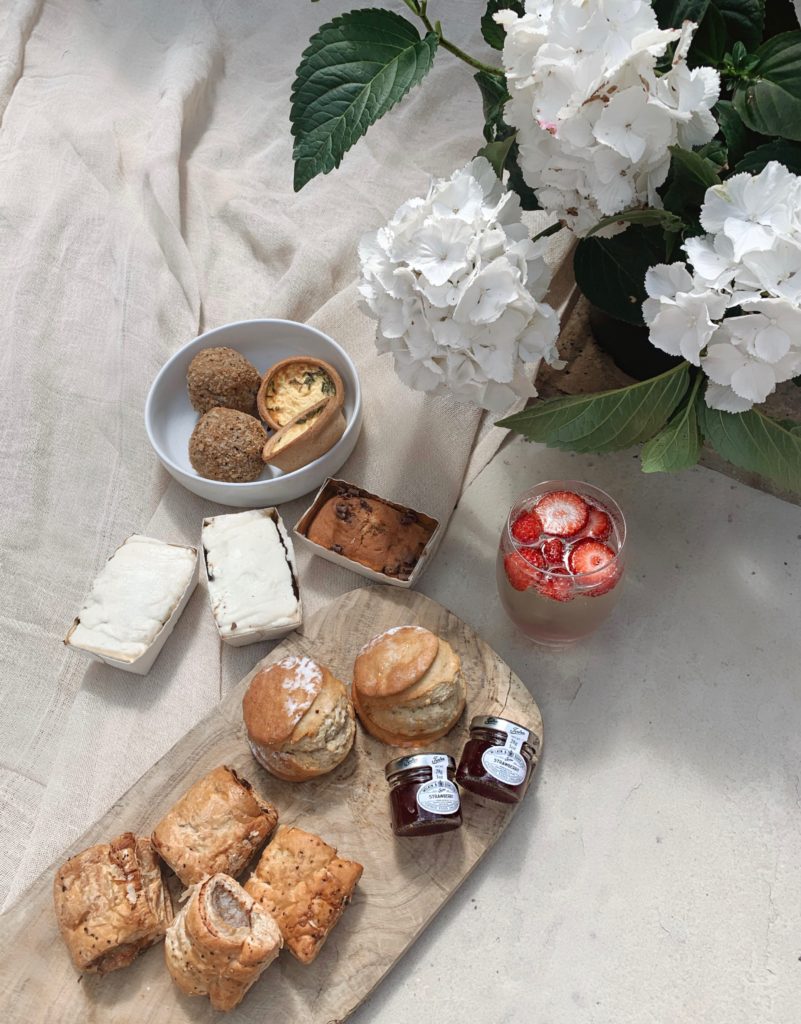 Dust off the china teapot and roll out the doilies, time to experience those hotel luxuries at home.
#11. Pink afternoon tea
Iced ring donuts and sparkling rose; everything looks prettier in pink.
#12. Vegan afternoon tea
Gone are the times when a falafel wrap was the only option. These days a plant-based afternoon tea is something to behold.
#13. Vegetarian afternoon tea
You don't have to be a meat-eater to enjoy afternoon tea. Whether it's sweet or savoury, veggies have lots to choose from. In fact, even the 'sausage' rolls are pretty convincing these days.
#14. Gluten-free afternoon tea
With gluten-free flour and bread available for cakes and sandwiches, there's no reason why coeliacs can't enjoy high tea as well. Plus, Pimms and champagne are naturally gluten-free. Go on, spoil yourself.
#15. Savoury afternoon tea
Sausage rolls, cheese scones, tartlets and canapes; afternoon tea is just as special when it's savoury.
#16. Birthday afternoon tea
Blow out the candles, carve the cake and celebrate in style.
#17. Anniversary afternoon tea
It only comes round once a year so make a fuss. We've got some other ideas for celebrating your anniversary too.
#18. Rainy day afternoon tea
There's nothing more comforting on a rainy day than a warm pot of brew. So why not push the boat out?
#19. Couples afternoon tea
What's better than spending a day together? Doing it over tea and cake, of course.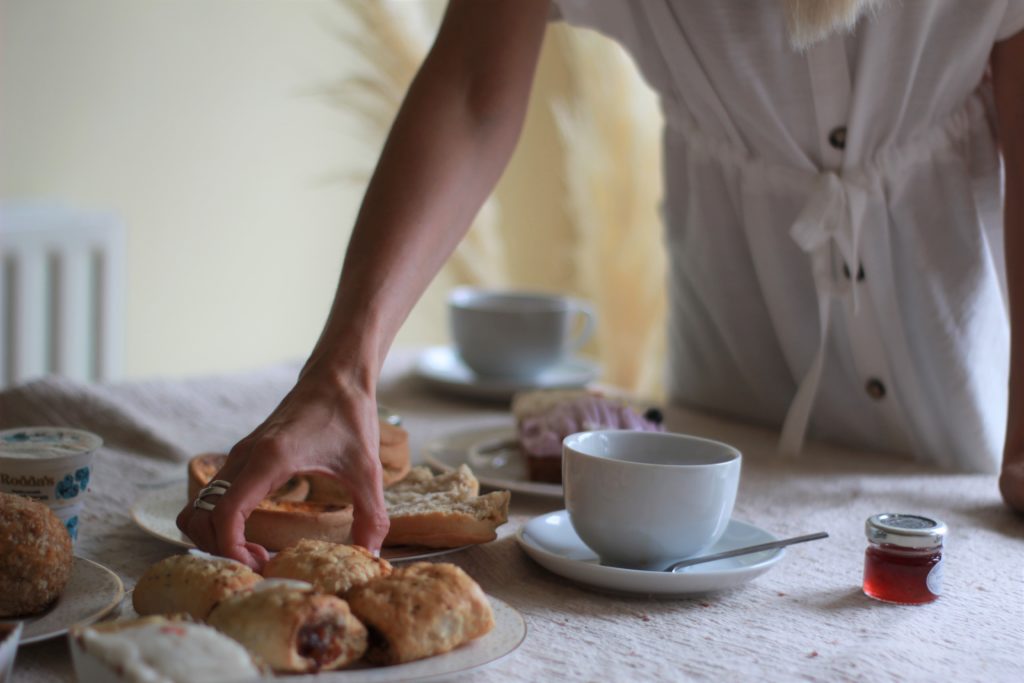 #20. Afternoon tea for 1
You deserve spoiling too. Plus, there's no one to judge if you go for seconds (or thirds).
#21. Family afternoon tea
Nothing goes to waste once you get your little helpers involved. Well, maybe the crusts.
#22. Afternoon tea in the park
With the finest crockery and a spread this decadent, it's definitely no picnic in the park.
#23. Sunset afternoon tea
A romantic way to end a special day. Just remember to go decaf.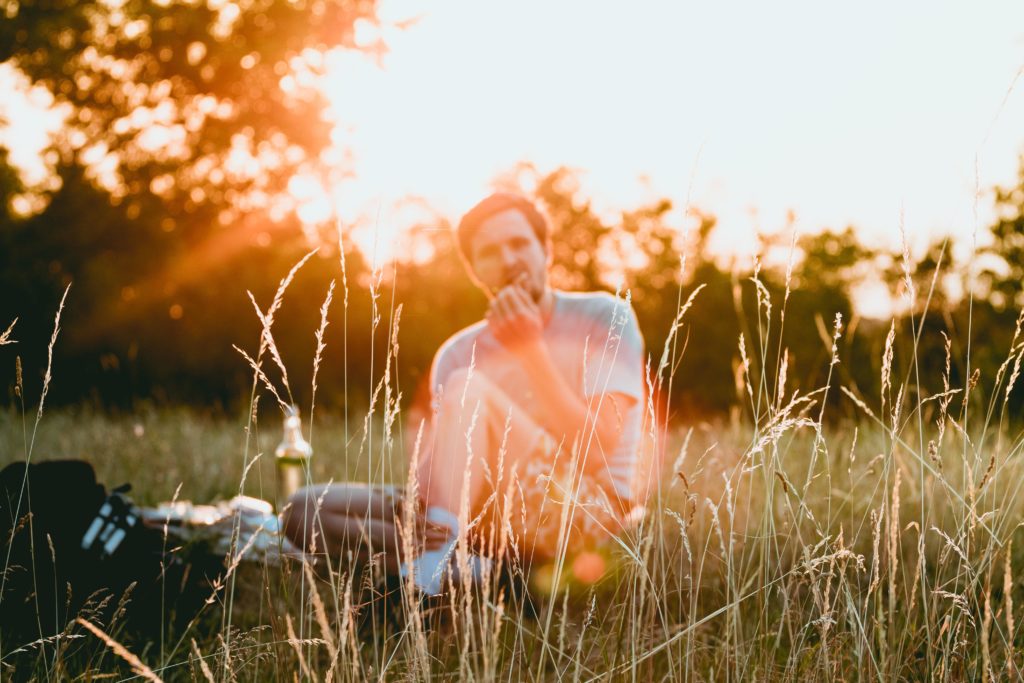 #24. Afternoon tea on a boat
See the sights whilst savouring a scone. It's the only way to travel. How about tea on the Thames?
#25. Prosecco afternoon tea
Lunch like the Italians with Prosecco, focaccia and, of course, scones. Well, it wouldn't be afternoon tea without them.
#26. Kids afternoon tea
Stuck for Summer holiday ideas? This is the perfect way to keep them occupied.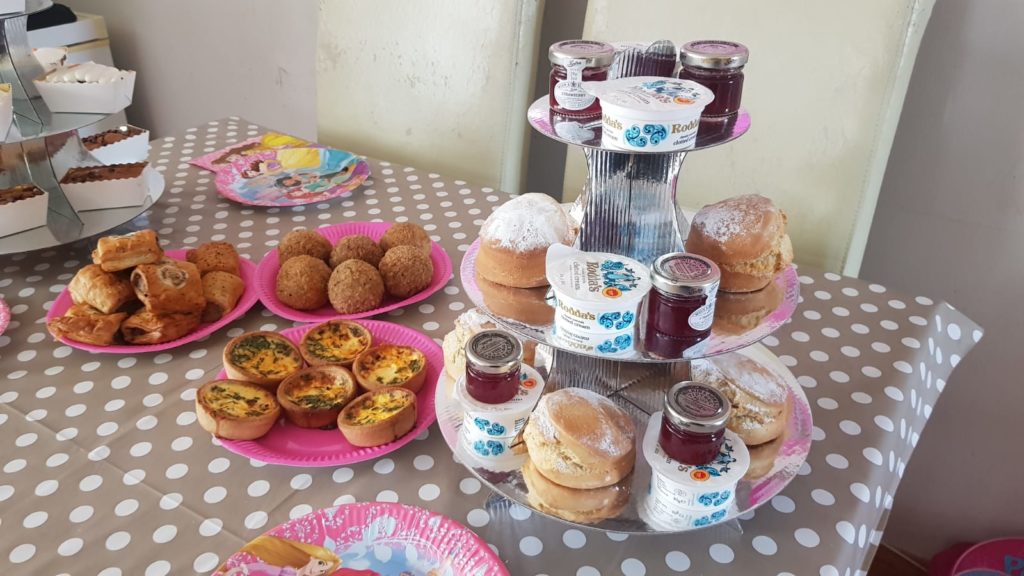 #27. Healthy(ish) afternoon tea
Homemade hummus, crudités, fresh fruit and olives – all washed down with an anti-oxidising herbal tea. The perfect cleanse.
#28. Diet afternoon tea
Don't miss out. Whether it's low carb, keto or paleo, there are lots of ways to enjoy a slimmed-down version of the real thing that's just as satisfying.
#29. Work meeting
Spoil the client or keep your own troops happy and nourished. It's a win-win either way.
#30. Jungle afternoon tea
Is that a paw paw or a prickly pear? Whatever it is, it's delicious.
#31. Beauty and the beast afternoon tea
"Be our guest" and join Lumière, Chip and Mrs Potts for this fantastical trip to 18th-century France.
#32. Alice in Wonderland afternoon tea
Head down the rabbit hole for a tea party that's just as mad as it is delicious. This Queen of Hearts-themed tea is a must for fans of Lewis Carroll's classic.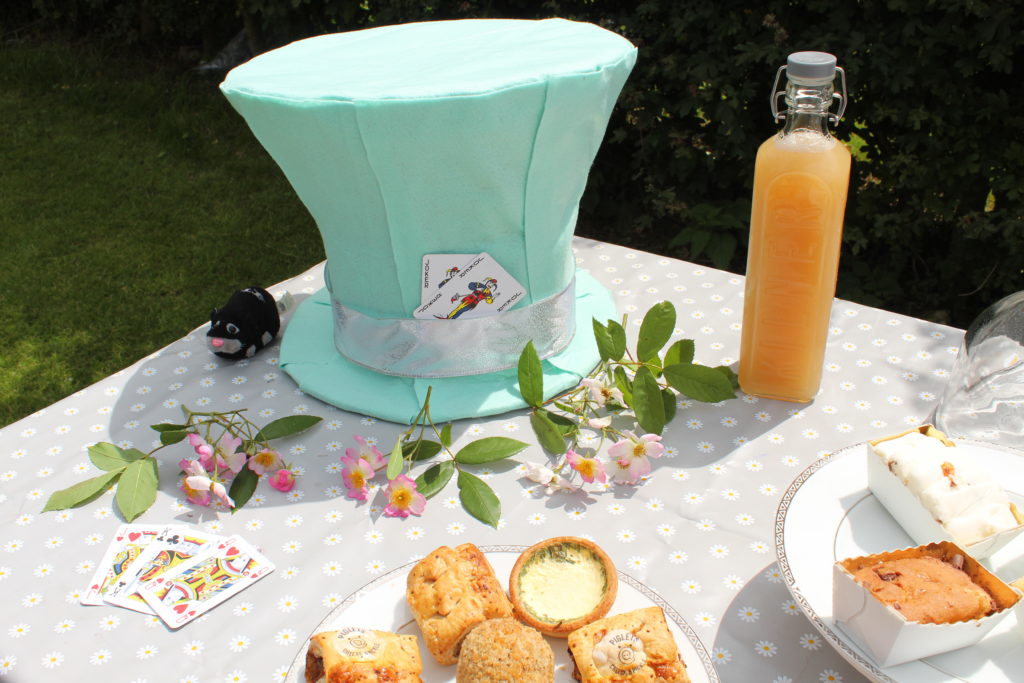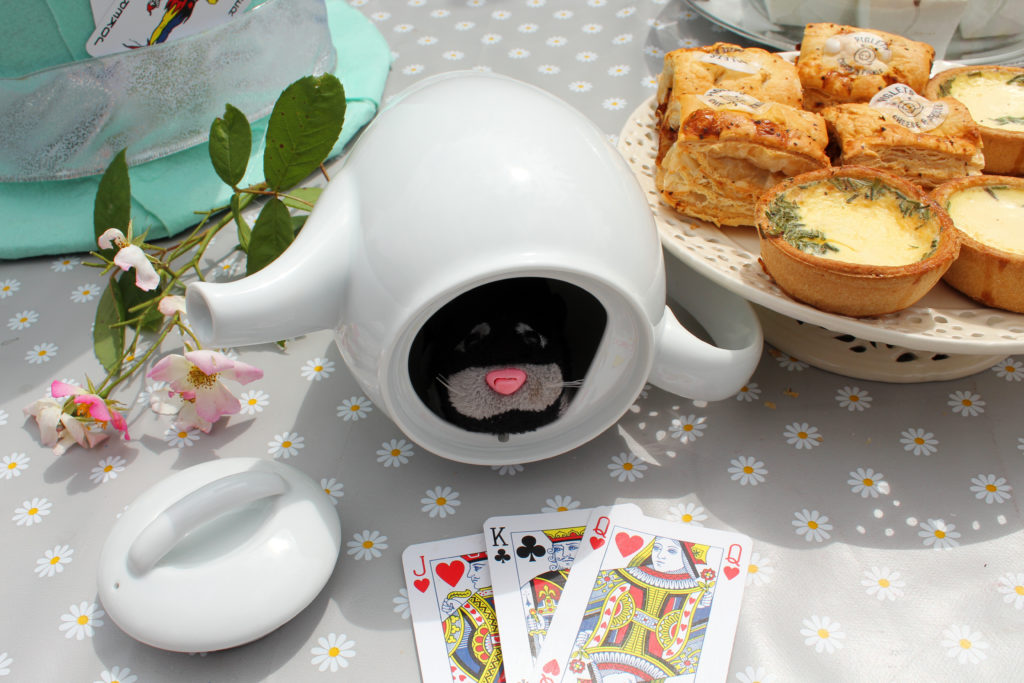 #33. Garden party afternoon tea
Get out the gazebo, arrange some flowers and fill up some pitchers. It's time to head outside.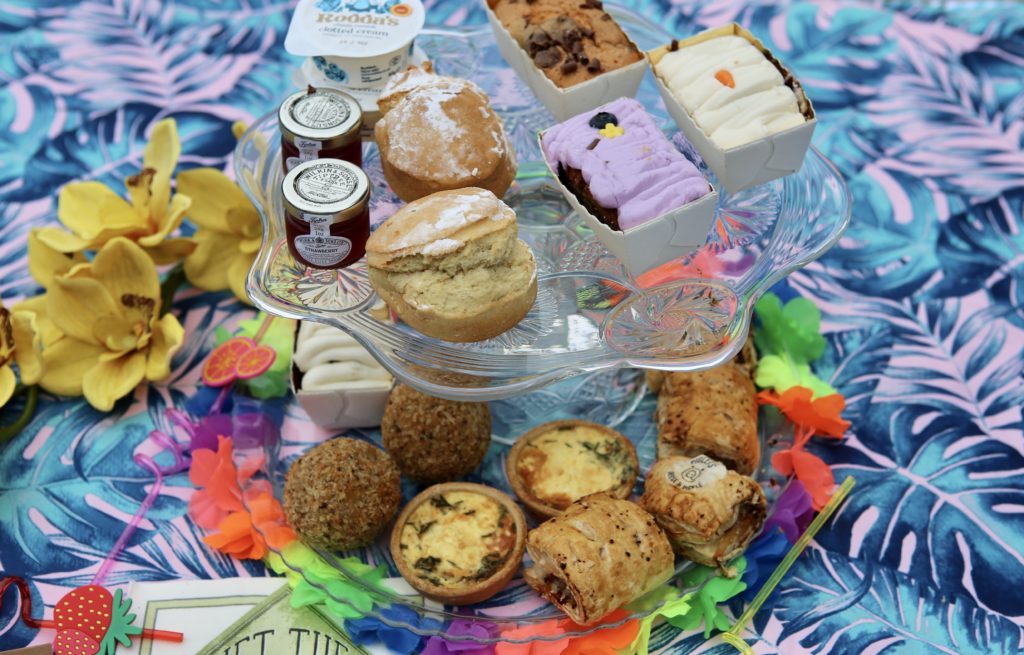 #34. Afternoon Sea (seafood afternoon tea)
Fresh crab, treacle-cured salmon, Poole Bay oysters and Keta caviar; oh we do like to be beside the seaside.
#35. All-pink Afternoon Tea
Rose petal icing, pink macaroons and Château Minuty rosé – ooh-la-la.
#36. Beach afternoon tea
1st August is Sandcastle Day, so what better time to pack a picnic and enjoy afternoon tea on the beach?
#37. First Date afternoon tea
Forget the pub. Make your first meeting one to remember.
#38. Fruity afternoon tea
Looking for something lighter? Then enjoy a fruit-infused tea that's guaranteed to awaken the senses.
#39. Centre Court-style
Wimbledon's cancelled but that doesn't mean you can't enjoy the best bits. Pimms and strawberries with cream: the taste of Summer.
#40. Girls night in
Much more special than your average movie night. Pop open a bottle (or two) and let the good times roll.
#41. Spa day at home with afternoon tea
Cucumbers on the eyes and in the sandwiches; spoil yourself rotten at home.
#42. Rustic and shabby chic
Wooden boards full of not-so-dainty treats and lovingly, mismatched bone china; as relaxed as a spot of tea at your nan's.
#43. Graduation celebration
Celebrate all the years of hard work with tea, cake and, of course, a little bit of the bubbly.
#44. Retirement tea
It's the first day of the rest of your life – best start it with cake.
#45. G & Tea
Gin and tea are like Absolutely Fabulous: quintessentially British and a match made in heaven.
#46. Afternoon book club tea
Pick while pulling apart the finer points of this month's novel.
#47. Baby's first birthday
Finger foods cater to both adults and the little ones. So light that birthday candle, it's time to party.
#48. Baby shower
Invite your friends over for mocktails, macarons and plenty of cake. After all, you are eating for two remember.
#49. Holiday-themed tea
Not planning on flying abroad? Bring the holiday home with afternoon tea. There's plenty to see here anyway.
#50. Peter Rabbit tea
Hop through some of Peter's favourite treats, all inspired by the classic Beatrix Potter tale. Carrot cake, anyone?
#51. Gender reveal tea
Whether you were hoping it's a girl or boy, everyone can agree on cake.
#52. 1st wedding anniversary
Reminisce about cutting the cake and do it all over again. It's a fitting way to get the bridesmaids and groomsmen back together.
#53. Summer afternoon tea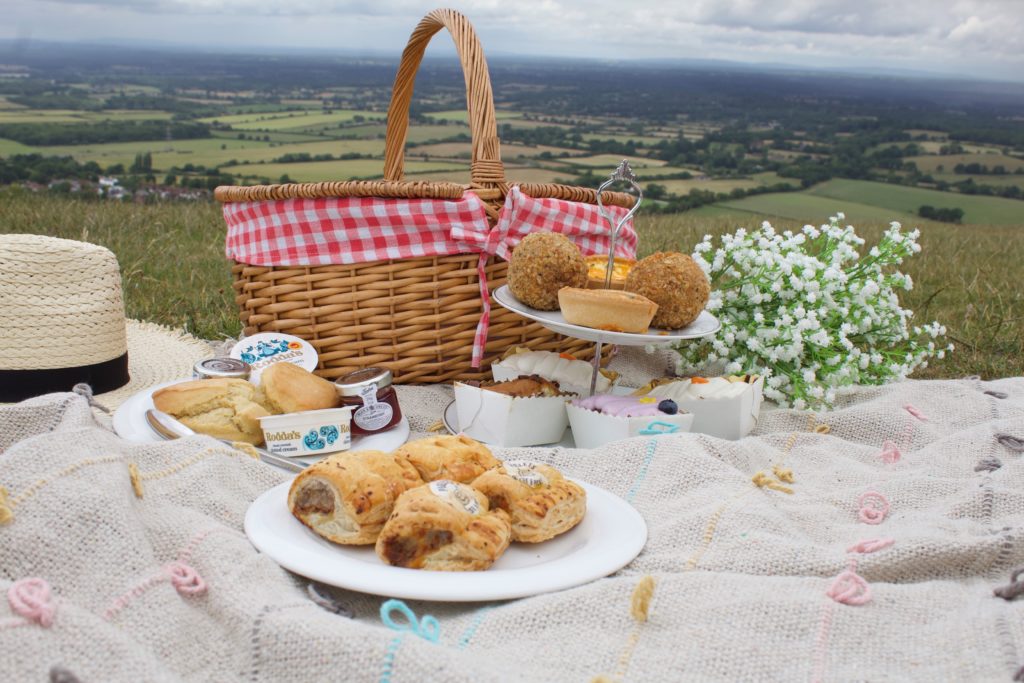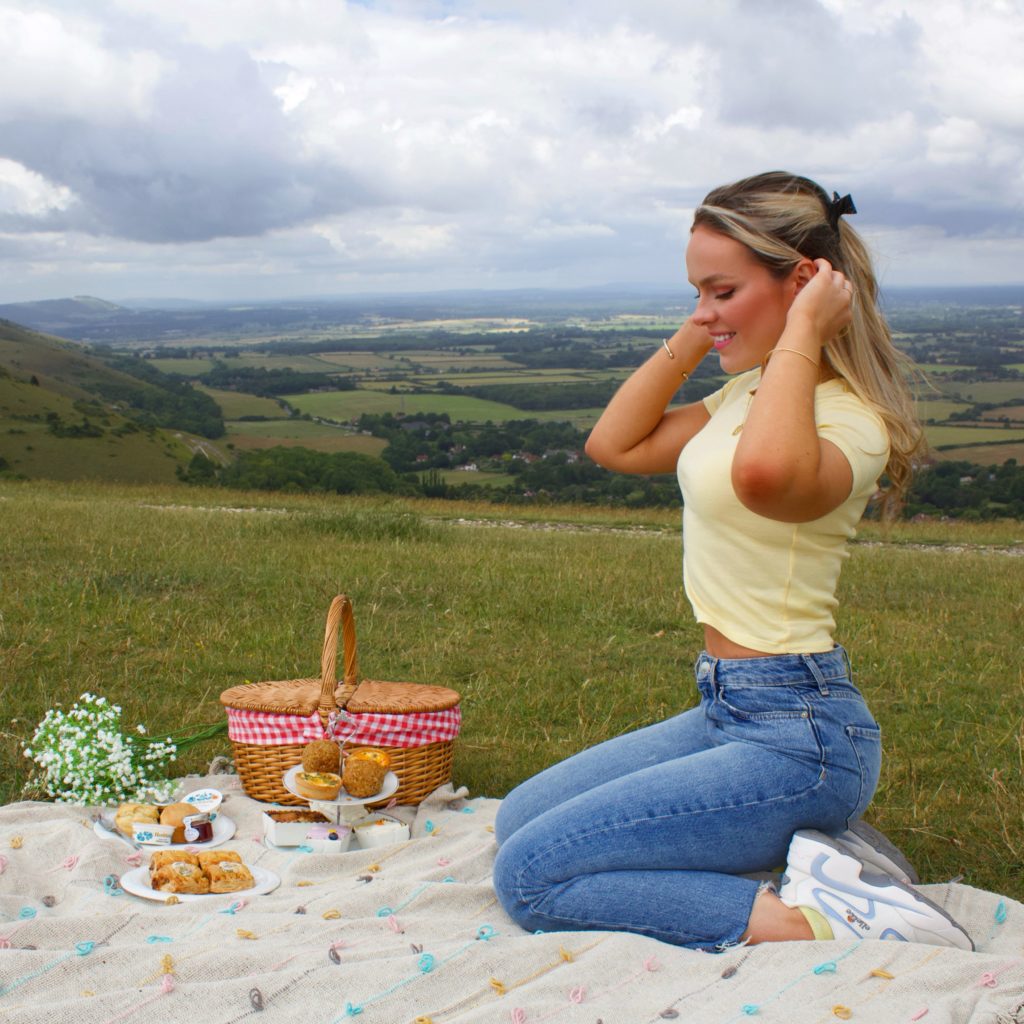 Summer and afternoon tea are a match made in heaven. So make the most of the sunshine while it lasts.
#54. Fundraiser tea party
A tea party or coffee morning is a great way to raise money for your cause. In the office or at home, they're always a hit.
#55. British afternoon tea
Bring out the bunting and enjoy a spread fit for her majesty. Just watch out for the corgis.
#56. Camping afternoon tea
Afternoon tea the simple way. Warm a pan over the fire and watch as the world slowly passes you by.
#57. Bird watching garden tea
British gardens come alive in the Summer, so soundtrack your lunch with the blissful chirps of birdsong. But remember to fill up the feeder, they'd love to tuck in too.
#58. House-warming celebration
Who's not going to want to come over when they hear about this wonderful spread?
#59. Pimms o'clock
Fill up the pitchers with plenty of fresh fruit and Pimms. It's a classic for a reason.
#60. Hen do cake and prosecco party
Get the girls together for one last hurrah. Raise a glass and make a toast; this afternoon tea will quickly turn into a prosecco party.
#61. Small wedding tea
Afternoon tea really lends itself to intimate celebrations. Your breathtaking wedding cake, towers of cheese and plenty of champagne. What could be better?
#62. Floral afternoon tea
A positively blooming way to celebrate the great British afternoon tea.
#63. Man cave afternoon party
Whether it's fantasy footy, videogames or craft ales, an afternoon spent in the man cave is one well spent.
#64. Bake Off competition tea
Separate the star bakers from the soggy bottoms in this show-stopping challenge. And then wash it all down with tea.
#65. Candlelit evening tea
There isn't a lot in life that's more magical than a candlelit supper in the evening.
#66. Tea under the stars
Well, maybe this….
#67. Afternoon tea hunt
Transform afternoon tea into an adventure for treasure. Fun for kids and grown-ups alike.
#68. Fishing trip with tea
What better way to celebrate the catch of the day than with a warm canister of tea and a salmon sandwich?
#69. Spicy savoury tea
Masala chai, fresh samosas and chutneys. It's afternoon tea with a tongue-tingling twist.
#70. Vintage afternoon tea
Take a trip back in time and enjoy dainty finger sandwiches, freshly baked scones with clotted cream and plenty of tea. All served on timeless vintage china for that retro feel.
#71. Street party
Coordinate with the community by setting up some stools of savoury and sweet delights. A safe-distance street party is the perfect way to bring everyone together.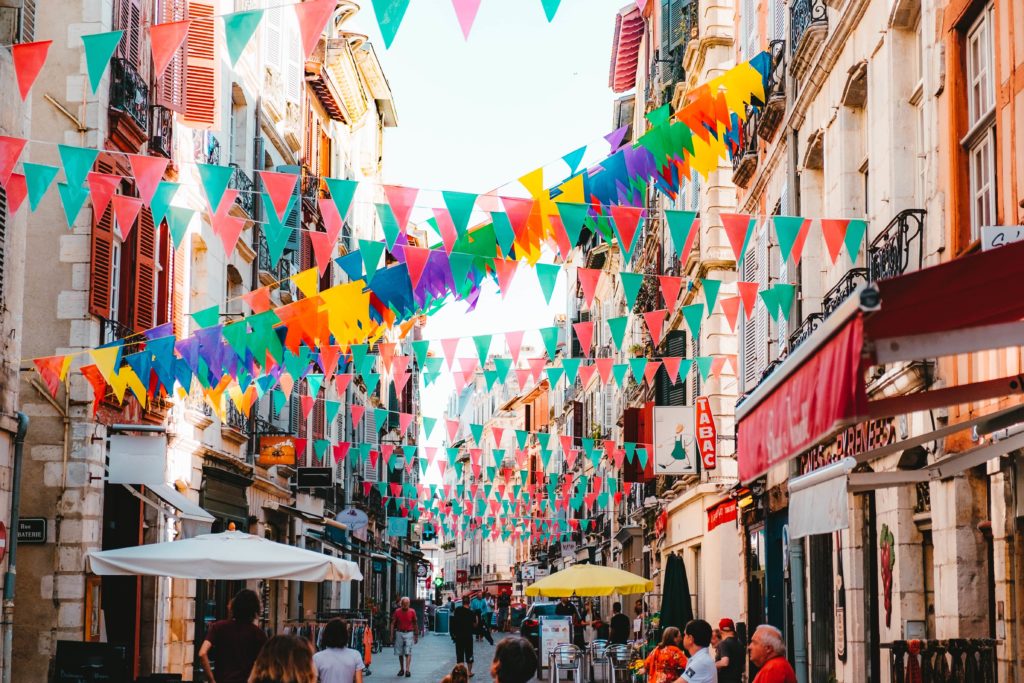 #72. First home
With no furniture, this is the perfect time to eat on the floor. Pop a cork and toast the new place in style.
#73. Indoor garden
Set-up an indoor oasis; bad weather can't spoil this party.
#74. Doggy-friendly afternoon tea
Forgot those boring old dog treats for your hungry hound. "Good boys" deserve Bakewell Bones and pup pawsecco.
#75. Virtual
Almost as good as the real thing; an afternoon tea that's so 2020.
#76. Neighbours
Raise a toast over the fence. Because what better way to get to know the neighbours than over warm tea and freshly baked scones?
#77. Rainbow afternoon tea
Eye-catching cakes that are all the colours of the rainbow; time to honour the NHS and Pride month.
#78. Thank you
Perfect for long Summer nights, dine amongst the shrubbery in your own secret garden.
#80. Bike ride
Once you've worked up an appetite, cycle back to base for your own Tea de France. It'll taste even better after you've worked a sweat.
#81. Eco-friendly
Ethically sourced and plastic-free; it's easy to eat sustainably in 2020.
#82. Outdoor cinema
Films are enjoyable with popcorn but they're even better with a warm cup of tea (especially when the sun goes down).
#83. Dog walking
Take a puppy pitstop and refresh yourself with tea and cake. Just remember to bring a treat for your pooch too.
#84. Patriotic
Wherever you're from, come together and fly the flag.
#85. Festival
Enjoy your own 'headline set' of sweet and savoury treats. All washed down with a warm can of cider, obviously.
#86. Treehouse
Sharing canapes up in the canopy; the stuff of storybooks.
#87. Afternoon tea in bed
Forget tea and toast; try tea with all the trimmings.
#88. Sporty afternoon tea
Get the whole team together. After all, you've earned it.
#89. Picnic bench afternoon tea
Your table is ready and you've got the best view in the house…
#90. Cocktail afternoon tea
Enjoy lunch the Mad Men way. Because there's always room for another Old Fashioned.
#91. Date night afternoon tea
Makes a change from the cinema…
#92. Date day afternoon tea
When a night just isn't long enough.
#93. Spring afternoon tea
When Spring's sprung, so have the season's freshest flavours. Time to go al fresco.
#94. Biscuit afternoon tea
Custard creams, cookies and everything in between. This is a sweet tea with a bit of bite to it. Just be careful when you dunk…
#95. Dessert afternoon tea
Victoria sponge, earl grey tea cakes and bakewell tarts; it's afternoon tea with all of the best bits. Patisserie Valerie has got pudding covered.
#96. Strawberry picnic
Strawberry lemonade, fruity cupcakes and, of course, bountiful amounts of the berries themselves. Summer in a hamper.
#97. Catch up afternoon
Take your time to nibble and natter because this one's long overdue.
#98. Sunrise morning tea
Swap your scones for scrambled eggs and your tea for coffee. A majestic way to start the day in style.
#99. Luxury afternoon tea
It all started with a duchess, so afternoon tea was born to be decadent. Opt for opulence, darling.
#100. Bottomless afternoon tea
Hydrate til' your heart's content and pass the cucumber sandwiches, please.
And last but not least…
#101. Traditional afternoon tea
English breakfast, bunting and blackberry jam are just some of the delights you'll find in a traditional afternoon tea. Sometimes you just can't beat a classic.
What's your favourite way to enjoy afternoon tea? Let us know in the comments.