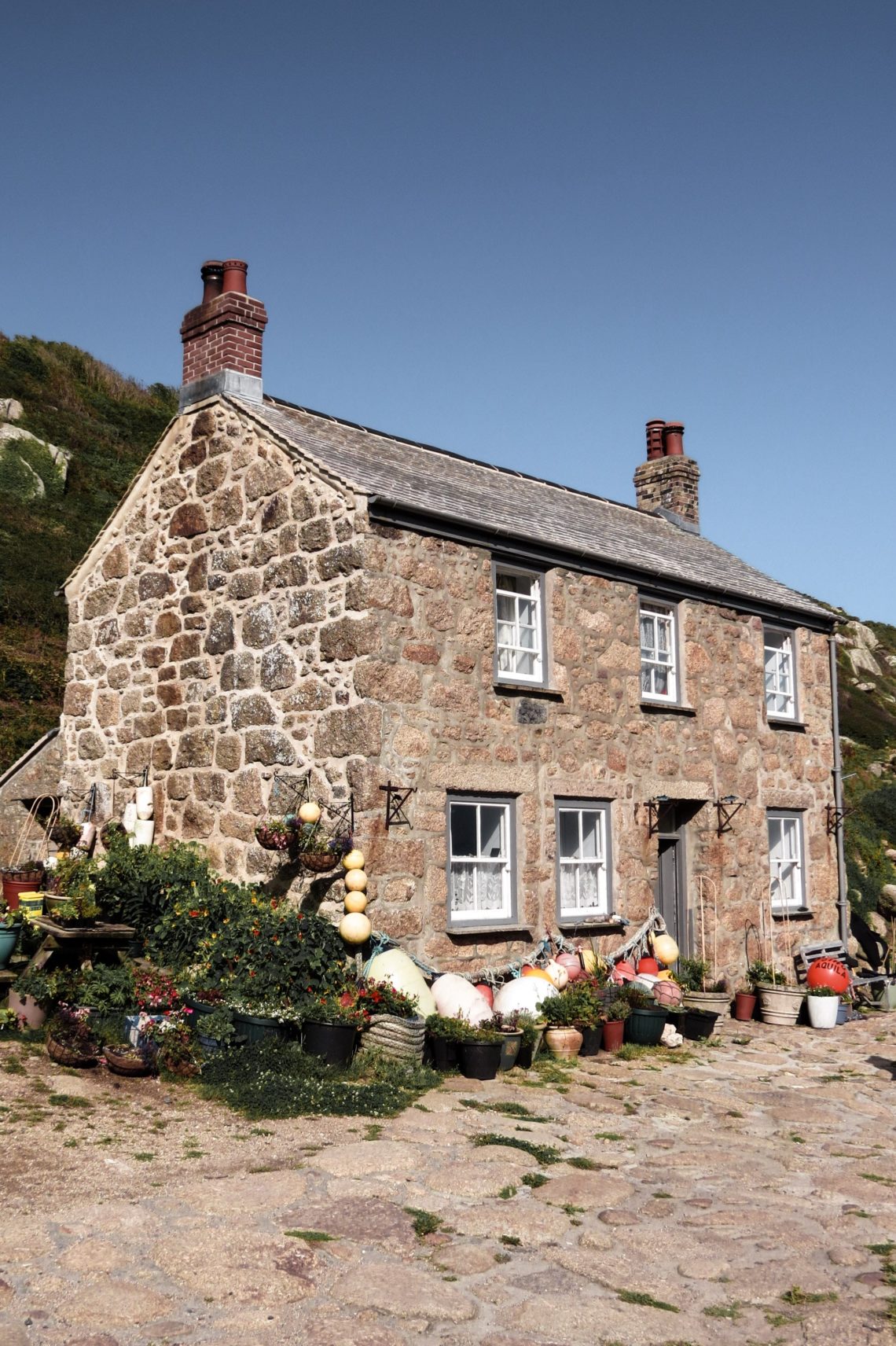 Plenty to see here – the UK's most romantic and exciting short breaks
Summer might not be cancelled after all.
With news that the Government has agreed 'air bridges' to France, Spain, Italy and Greece, allowing tourists to travel without quarantining for 14 days upon returning, holidays abroad aren't feeling like pipe dreams anymore.
But if you're looking for a weekend or short break that's closer to home, you're not alone. In fact, a Sky survey of 2,412 Britons found that 68% of people are not planning international travel in the next six months.
Luckily, there are lots of fantastic holiday options available right on our doorstep.
From Hobbit Holes to Mongolian Yurts, here's our pick of the UK's best short breaks and weekend trips you can take this Summer.
Relax like a royal
For a regal weekend away, The Crown Hotel in Harrogate is once again welcoming guests through its doors. Relax and recharge with a relaxing night in a double or twin room; both options are equally opulent. What's more, this striking, 300-year-old building is just stone's throw away from Harroagte's picturesque town centre. So head out to the Montpellier Quarter where you can unwind in the Moorish-style Turkish Baths & Health Spa, before treating yourself to something delicious at Bettys Café Tea Rooms. That is if you fancy heading out at all. You'll have three mouthwatering courses at the hotel to indulge in first (not to mention a hearty breakfast the morning after). Well, when in Harrogate…
But a country escape at Branston Hall feels just as fanciful. Here you can wine and dine until your heart's content – complimentary fizz included – before walking it off around 88 acres of majestic parkland and lakes. What's more, your only three miles from the historic city of Lincoln. As far as staycations go, this one's got it all.
Take a boutique break
If you've been fantasising about a weekend away somewhere that's full of character, you're in luck. Many of the UK's most charming boutique hotels are reopening their doors and taking bookings again.
For history buffs, the award-winning Bonham Hotel in Edinburgh is a must. Inside the charming 19th century townhouse you'll find elegant and stylish bedrooms that have lost none of their original charms following a recent refurbishment. Conveniently located in the city's West End, there's plenty of shopping opportunities and historic attractions that are well worth visiting; you'll see Edinburgh Castle baring down on the city from Castle Rock. The Edinburgh Dungeon and the 17th-Century Gladstone's Land, one of the Royal Mile's oldest buildings, are also must-see here. P.S. if you're looking for classic European fare with an exciting Scottish twist, you'll be hard-pressed to find better than this.
But on the other side of the map, the boutiques feels just as bespoke.
Set in the quaint fishing village of Portloe on Cornwall's Roseland Peninsula, The Lugger Hotel is an idyllic spot for a short break. With the harbour, cove, Cornish, Coastal Footpath – not to mention the neighbouring Eden Project – nature's bountiful beauty is right on your doorstep. But there's no shame in you don't fancy going far; this fetching 17th-century establishment was voted 'Best Seaside Hotel' by The Sunday Times. It's also Cornwall's only AA-rated Five Star Inn. So you can rest assured, that special weekend away is safe hands here.
Grow-your-game getaways
Like to "relax" with a challenging 18 holes? Well, an overnight retreat at Coulsdon Manor Hotel and Golf Course will get you out of the rough and onto the fairway. You'll be hanging with the pros too, as this par 70 course was meticulously crafted by PGA designer Harry S. Colt. Set in 140 acres of beautiful parkland, this is the perfect getaway for any golfer.
But it's not all about the game. You and someone special will sleep, dine and unwind in the tastefully restored 1850 Manor House. This is an unforgettable short break that's well above par.
For those wanting to experience the great outdoors, without the inconvenience of nature, glamping is a great option. Giving guests the opportunity to BBQ and stargaze, before soaking in a hot tub and curling up in luxurious comfort, this trendy pursuit has become one of the UK's most desirable holiday choices.
Indulge in romantic retreats
The Shepherd's Hut Retreat in Somerset is perfect for a romantic escape from life's hustle and bustle. Because your luxury Shepherd's Hut is sat right beside tranquil waters, blissfully detached from the world. That is, apart from the award-winning pub down the road; The Lord Poulett Arms in Hinton St George has won both Gastropub of the year and National dining pub of the year more than once. So if you are looking for a bite and some ambience, it's definitely worth getting out of your robe for.
But even if you don't venture out, there's plenty to enjoy right where you are. Throw a couple of logs into the fire pit, warm up the BBQ or drift off into serenity inside the Lakeside Hot Tub and Woodland Sauna. Sunbathe on a private terrace with sensational views of the Somerset levels and, at night, you'll be illuminated under a ceiling of sparkling stars. Peer outside your window in the morning and you might catch a glimpse of ducks paddling in the pond, buzzards circling Castle Hill or even deer grazing in the field. As it turns out, paradise is closer than you think.
Travel to Hobbit hideaways
If you're truly looking for an escape from reality, there's nothing more fantastical than two nights in a Hobbit Hole. Lord of the Rings fanatics will feel right at home, tucked away in the mythical hills of Ullswater valley. It might not be an exact replica of the Shires but, with views as good as this, it's not far off.
Offering unadulterated levels of seclusion, your underground Hobbit Hole is concealed inside the valley's green and grassy knolls. Outside, enjoy a large covered patio with breathtaking views of the lake and beyond; this is perfect for BBQs, watching magical sunsets over the valley.
All you need is your camping gear (minus the tent) and your imagination. Time away from home doesn't get any more "precious" than this.
Enjoy Mongolian mod cons
Yurts have been a distinctive feature of life in Central Asia for at least three thousand years. But in the UK, these striking structures are a relatively modern concept.
So, why not enjoy a trip back in time – albeit a more glamorous version – with Suffolk Retreats? You'll stay in one of their luxurious yurts – awarded 4 stars for Alternative Accommodation.
The very definition of glamping, there isn't a lot that hasn't been taken care of here. Guests staying in the traditional-looking Mongolian yurt can enjoy lots of modern luxuries:
Use of an extensive Games Room
Gas BBQ (Gas included)
Outdoor hot tub – weather permitting
Communal lounge area (Exclusive for Yurt guests)
High-quality shower & toilet block
Woodburning stove with built-in cooker
All wood for heating and cooking included
Cooking equipment.
Double Bed and full-sized pull out bed (with linen)
Chest of draws / Lanterns / Rugs / Cushions
Crockery and Cutlery
Indoor Dining Table and chairs
Outdoor Table and Chairs
Without a doubt, an exotic home-from-home.#
Lodge in wooded luxury
Perfect for the whole family, this lodge in Dorset's luscious New Forest is a fun escape and sleeps up to six people. More comfortable than camping, but just as off-the-beaten-track, this rustic wooden lodge comes complete with WiFi, TV, shower and fully equipped kitchen facilities (in case you don't fancy starting a fire). And with seemingly endless woods to get lost in, not to mention an abundance of watersports and activities, there's plenty to keep you and the kids occupied.
Camp above the canopy
"We felt like we were inhabiting a unique artistic creation," said The Guardian after staying at one of Living Room's tranquil treehouse escapes.
Sitting on the edge of the picturesque Snowdonia National Park and high above a bluebell carpeted wood, this treetop escape offers an experience like no other. Guests will step into another world of flickering candles, flowing streams and wobbly bridges; this leafy utopia wouldn't feel out of place in a storybook.
Inside, you'll find a cosy wood-burning stove, kitchen, spring water shower and two luxurious beds. Once you get used to the simple life, you'll never want to go back.
Like the idea of going back-to-basics but would rather keep your feet on the ground? Don't worry, here's a great alternative…
Become a rocky recluse
Set amongst three acres of luscious private woodland, The historic Rockhouse Retreat was occupied for over 750 years until it was vacated in 1962. Consequently, it lay empty for fifty-three years until undergoing an incredible restoration. In fact, this iconic venue was the star of Channel 4's Grand Designs with presenter Kevin McCloud describing it as: "One of the most thought-provoking designs we've seen on the show yet."
Inside this 800-year-old stone sculpture, you'll find features fit for a 5-star hotel. There's a spacious bedroom with a king-sized bed, wood-burning stove and cosy sitting room that's perfect for snuggling down in front of the fireplace. And at dinner time, you can cook in its fully equipped kitchen or go al fresco with the BBQ and fire pit; this is your break so spend it however you want. But one thing's for sure: you're going to want to spend as much time outside as you do inside this fascinating hideaway. Because surrounded by beautiful forestry, this is the perfect place to disconnect and recharge.
Looking for a bit more action? No problem. You can sign up for activities like leather tanning or yoga for an extra fee. But we recommend relaxing while you can – it'll be difficult getting back to 21st century living after this.
Whether you can't travel far or you're just looking to keep it local this year, there are lots of idyllic spots to explore in the UK. Experience the perfect escape with Red Letter Days. Summer's only just begun.
We're giving all NHS, healthcare and emergency workers 30% off via Blue Light Card and Health Service Discounts as a thank you for all their hard work.