Two Whisky Cocktails for a Burns Night Supper
Let's raise a glass for Burn's Night.
In the past, we helped you celebrate in style by offering some delicious Burns Night supper recipes, so now we thought we'd focus on the drinks.
Of course the essential Burns Night tipple is a good old glass of neat Scotch, but, for those who find it a little too much to handle, here are two whisky cocktail recipes that might just do the trick…
Bobby Burns
This zesty whisky cocktail is named after the man himself and is the perfect way to kick off those Burns Night celebrations. It's delicious but does have a bit of a kick, so go easy!
Ingredients:
60ml Scotch
30ml vermouth (preferably red)
A dash of Benetictine or brandy
Lemon peel
Ice
Method:
Stir 60ml of Scotch with 30ml of vermouth, and a few dashes of Benedictine or brandy with ice in a shaker. Once mixed, slowly strain into a Martini-style glass, place a twist of lemon peel on top and if you're feeling particularly festive, serve with a side of shortbread.
Scotch Whisky Cream
A little like Baileys but with its own distinctive flavour, this cocktail is best served with pudding, or if you're stuffed from the previous two courses, as a tasty alternative to the pudding itself!
Ingredients
410ml whisky or bourbon
1 tin sweetened condensed milk
240ml single cream
1 tsp espresso
1 tbsp chocolate syrup
1 tsp vanilla essence
1 tsp almond essence
Method:
It's simple. Carefully add all of the above ingredients into the blender 24 hours prior to serving. Blend on high speed for 30 – 40 seconds, pour into sterilised, sealed bottles and place in the fridge. Serve in tumblers or whisky glasses and enjoy.
And where's best to enjoy a tipple of this calibre? Well, if you really want to get in the Burns Night mood, do as we did and take a trip to Robbie Burns' grave. His body is buried in a mausoleum in St. Michael's Churchyard, Dumfries, along with that of his wife, Jean Armour. What better place to raise a toast to the great man?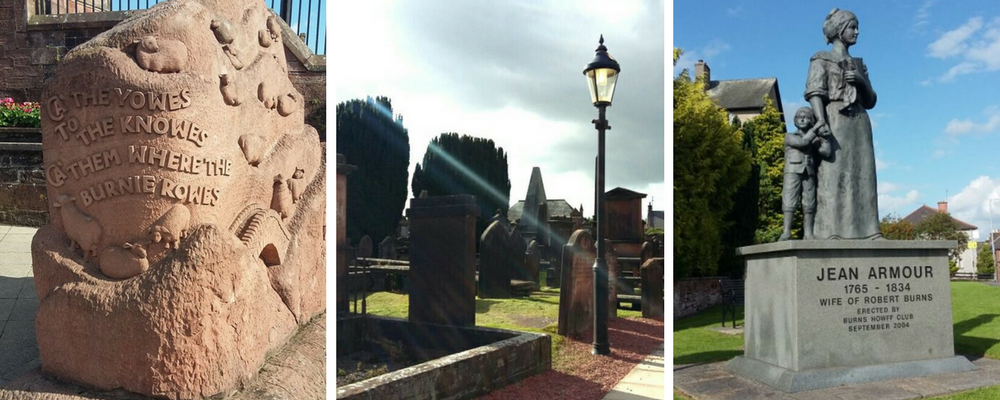 We hope these recipes have got you in the mood for Burns Night, and if all this talk has made you want to learn more, check out our full whisky range. And make sure to check out our account of Whisky Tasting at East London Liquor Company (spoiler: it was a belter).