Favourite Days of the Year
There are days of the year (like many Mondays when we would prefer that it was still Sunday) that most of us don't really look forward to. Then there are the most popular days like birthdays, or Christmas. But there are other special days each year – I'm sure we've all smiled at the different Google doodles that sometimes appear on our screens – and we would like to celebrate a few with you, as each of them will be somebody's favourite day of the year.
INTERNATIONAL WOMEN'S DAY
Global International Women's Day (IWD) which falls on 8 March celebrates the economic, political and social achievements of women and in some countries it's a national holiday (such as in China, Armenia, Russia, Azerbaijan, Belarus, Bulgaria, Kazakhstan, Kyrgyzstan, Macedonia, Moldova, Mongolia, Tajikistan, Ukraine, Uzbekistan and Vietnam). Set up in 1911, at a time when women had begun to fight for equality, over a million women attended the first International Women's Day rallies. Today men often take the opportunity to show their support to women with gifts on this day. Gentlemen, if you'd like to illustrate appreciation of your wife, girlfriend, mum, grandmother, or any other special woman in your life, look no further for our range of gifts especially for women.
DR MARTIN LUTHER KING DAY
Like International Women's Day, Dr Martin Luther King Day marks an ongoing struggle for equality. Observed on the third Monday in January each year, this American federal holiday was not passed until 1983 (15 years after Dr King's assassination) following a series of civil rights marches in Washington. The charismatic, highly educated Christian pastor and father of four first first came to prominence in 1955 when he lead a boycott of segregated Montgomery buses, which resulted in the bombing of his house. He later visited India to study non-violence and civil disobedience but by 1963 when he delivered his famous "I have a dream" speech, his life had already been threatened. He received the Nobel Peace Prize the following year and went on to spearhead many civil rights campaigns before being assassinated in Memphis on 4 April 1968.
 GRANDPARENTS DAY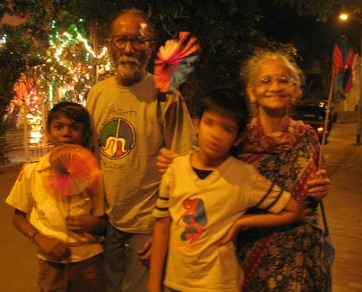 Grandparent's Day hasn't truly migrated across the pond (yet) but has been celebrated in America since 1978. Held on the first Sunday after Labor Day, the date is usually around the end of the first week in September. There is an official Grandparents Day Council, an official song A Song for Grandma and Grandpa written and sung by Johnny Prill and it even has its own official flower, the Forget-Me-Not. In Britain, Age Concern hope to heighten the awareness of this day in the future, and with the elderly growing in number across the world, their influence is set to grow. To spoil a grandparent who wants to take life a little easier, check out Red Letter Days' more relaxed gifts
AUSTRALIA DAY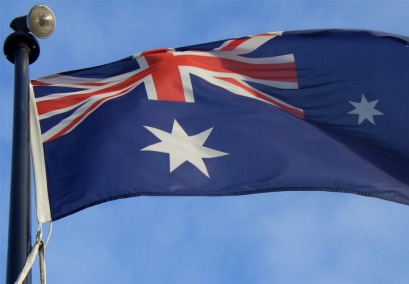 Held on 26 January each year, Australia Day has been known as Anniversary Day, Foundation Day, Survival Day, Invasion Day and ANA Day. The date marks the fleet of 11 ships which landed and established themselves in New South Wales. A unified public holiday has only occurred across all states and territories of Australia since 1994 and many Australians use the opportunity to enjoy themselves at outdoor concerts and music festivals, with a big ferry and a tall ship race held in Sydney Harbour. Australia Day is also a great excuse for the community barbecue to come into it's own. We can't quite match that, but a summer concert in England with a picnic comes a close second!
CHINESE NEW YEAR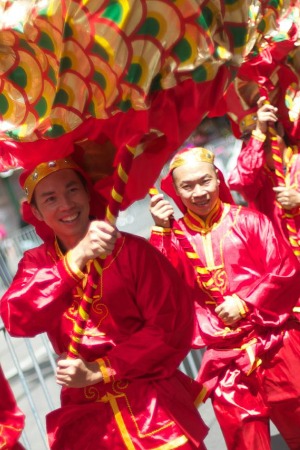 In China, their New Year festival is also known as Spring Festival or the Lunar New Year. Following the lunar calendar, Chinese New Year falls on a different day each year, but is always between 21 January and 20 February. It's celebrated not only in China itself, but in larger Chinese communities around the world, such as San Francisco and a number of other North American cities, Sydney and London, where you'll typically find great street displays and processions of dragons or lion dancing, lots of red hanging lanterns, firecrackers / fireworks and gift exchanging (particularly red envelopes containing money). There are different rituals and traditions for 15 days, with particular foods taking on particular significance on varying days. The Chinese believe that each of us is born under a particular animal sign which denotes our characteristics and can determine our path in life. As of 10 February 2013, we are in the year of the snake. Famous snake celebrities include John F Kennedy, Martin Luther King Jr, Placido Domingo, Bob Dylan, Audrey Hepburn, Gandi, Abraham Lincoln and Chairman Mao!
Are you a snake, a pig, a rabbit or a dragon? Tell us YOUR Chinese sign or your favourite day of the year!