Oscars Season – Get Inspired by Movie Magic
When watching some of this year's Oscars big-hitters, we started thinking about how we could bring a little movie magic into our lives!
Read on for five ideas to inject a little silver-screen into your 2015.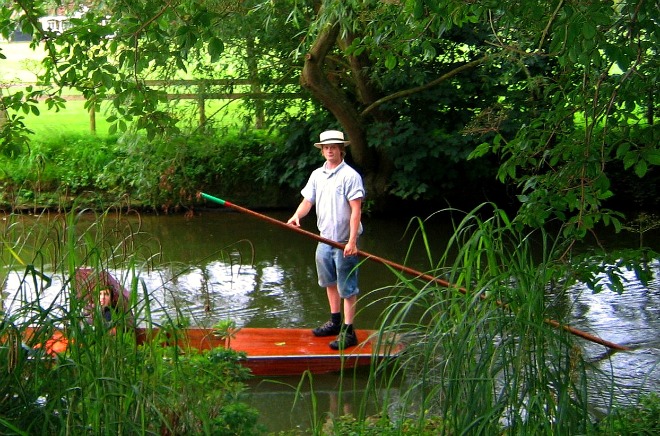 The Theory of Everything – This wonderful story of the inspiring scientist Stephen Hawking is largely set in the beautiful city of Cambridge, however Hawking also studied his undergraduate at the University of Oxford and this was where he was a cox for one of the rowing teams. Soak up the beautiful sights and relaxing atmosphere of this historic city on a sunset picnic with wine, cruising the waters that Hawking once did. This film is set to be a piece of movie magic!
The Imitation Game – Another British based film, re-living the incredible story of Alan Turing. Learn even more about the father of theoretical computer science by visiting Bletchley Park in Buckinghamshire. See the tools used, the rooms the codebreakers inhabited and a special exhibit, celebrating the movie with costumes and a replica of the machine that cracked Enigma.
Whiplash – This gripping tale of a young jazz drummer had us tapping our feet and clenching our fists! Enjoy a much more relaxing experience by taking our jazz cruise on the River Thames and see the gorgeous city sights while listening to some smooth melodies.
Boyhood – An epic story of a young boy travelling towards adulthood, shot over a period of 12 years! If you're looking for an experience perfect for a youngster who can't wait to grow up, why not give them a junior driving day? Getting behind the wheel at that age is a memory that will last a life time.
Wild – A journey of self-discovery as a woman at rock-bottom decides to walk 1,100 miles. Maybe you don't fancy walking that far, but we have the perfect experience if you want to push yourself to the limits! Bear Grylls Survival Academy is an unbelievable four-day course of navigation, skinning and cooking wild food, running, jumping, climbing and swimming – it's not for the faint-hearted but we guarantee it'll be life-changing!
Have you been inspired by a movie lately?