Short Breaks in the UK: Summer Staycations
Getting out of the country for a holiday is wonderful, but staying in the country and exploring somewhere you've never been before can be just as fun and a lot cheaper!
There are plenty of things to do on British soil – here are a few of our ideal UK staycations: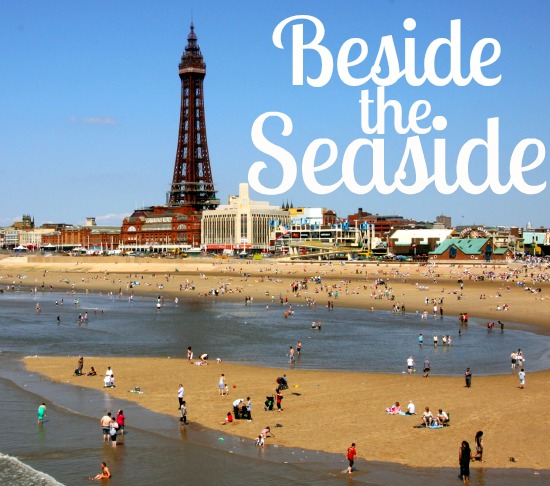 My choice – The Seaside: Having been brought up by the seaside, I'm especially fond of a seaside break. I love the sounds, smells and sights of the sea – a refreshing sea breeze and a portion of fish and chips followed by a 99 with a flake are an ideal combination. Britain has some great beaches and even if the sun isn't shining, there is still fun to be had with boat trips, amusements and coastal walks. Some seaside resorts have the option to try surfing, water skiing or wakeboarding. Check out our water experiences for some brilliant holiday ideas for water babies. My favourite places for a seaside break are beautiful Bangor, Northern Ireland (my hometown!) and bustling Brighton.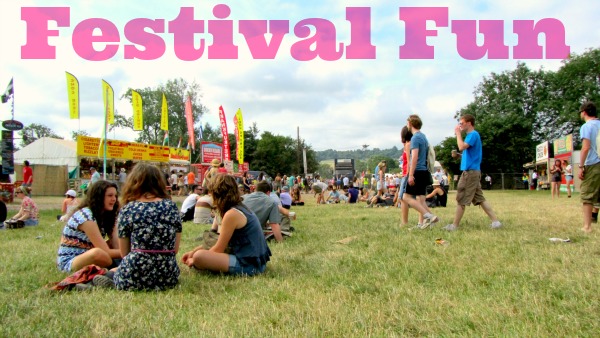 Issy's choice – The Festival: I am not a typical festival goer but a friend suggested I might enjoy family run Green Man in Wales. With a naturally beautiful setting in the Black Mountains of Wales, a smaller capacity and a more laid back air than some festivals, it looked promising. I got chatting with a friend and we agreed to apply as stewards. After paying a deposit and an interview, we were in. We drove to Wales a few hours after work one August day to be there bright and early in Brecon Beacons to start work. We arrived to a very wet field and a deserted steward tent with a lonely, empty tea urn and rain pounding on the roof, I wasn't feeling positive. But within an hour the place was heaving with other new recruits and we began talks, training, issue of kit and walking around the site ready for duties later in the day and beyond.
Shifts mostly consisted of being positioned at a set point and giving out information – you had to be familiar with the site as most people were lost and many didn't know where they were camping! We had to keep festival goers away from certain areas and steer them towards other areas. Obviously people were in high spirits and everyone was very well natured. We camped next to Jarvis Cocker's tepee in the stewards area. We were cramped in our two man tent that was obviously meant for one small child but no pressure Jarvis, keep that massive tepee all to yourself just don't knock on our tent for a cup of sugar ok?
Different camping areas ensure louder groups who want to party into the night can be at the other end from families and those who prefer quiet time and space. Facilities are available pretty much 24-7, with bars, tea tents, a walled garden, kids area, big screen cinema tent and comedy tent, as well as the usual dance areas and the large natural amphitheatre stage with plenty of stalls dotted throughout. Green Man also makes space for literature and poetry and what other festival is opened by the Druids with a ceremony? OK it rains, it's Wales but if you take your wellies not your high heels and be prepared to muck in and give rather than sitting back and demanding, I guarantee you will have a good time at a UK festival. This time Ali and I return as supervising stewards. Maybe just maybe Patti Smith will invite us into her tepee for a cuppa?
Dan's choice – The City Break: I recently returned from a city break in York which was absolutely brilliant. I love the excitement of visiting a new city, exploring the different pubs, restaurants and museums that the place has to offer and finding hidden gems and peaceful parks among the hustle and bustle. London is the most popular staycation destination and living in the capital makes it easy to forget what an exciting place it is to be. I love taking a weekend to visit somewhere in London I haven't been before or taking advantage of the wealth of street fairs, live music and exhibitions the city has to offer, I recently visited the David Bowie exhibition in the V&A. Next on my city break list is Edinburgh – I might try and head up for the Edinburgh Fringe festival – the whole city comes alive in celebration of comedy, dance, performance art and street theatre – it sounds brilliant.
Bonus choice: The Camping Break:It might not be for everyone, but camping can be so much fun. Carrying everything you need for a few days and setting up for a night in the open is liberating. Some definitely find it more challenging than others, but the sense of achievement in pitching a tent and cooking from a small gas cooker is undeniable. Whether you want to spend the day exploring the countryside, or to wile away the evening partying around a campfire, camping is the perfect summer activity and certainly a break from the everyday. For those who don't fancy braving a tent, we have plenty of glamping breaks which mean you don't have to leave your creature comforts behind.
Where would you go for your ideal staycation?
Images from Ingy The Wingy, Mojo Baron, Andrew Reid Wildman, nini003 and Martin Lopatka via Flickr.