The Bucket List – Go Below Ultimate Xtreme Underground Adventure
We know better than anybody that there's more to life than work-sleep-work. To that end, we're determined to help the nation fulfill their bucket lists. Last month we sent Dan to The Big Cat Sanctuary. This time we swapped carnivorous felines for harnesses and zip wires at Go Below Ultimate Xtreme Underground Adventure.
Far below the green landscape of Betws-y-Coed, Conwy, set in the heart of a mountain, exists a subterranean labyrinth. There, Go Below presents a treacherous obstacle course that must be traversed, jumped across and abseiled down, and which includes the world's longest and deepest underground zip line. It's not for the faint-hearted.

Our intrepid adventurer this time? Kerry Norris, a mum of two girls, lifestyle blogger and travel enthusiast from South Wales. Kerry heroically stepped up to our challenge and tested her mettle in the dark depths of Go Below's caves.
This underground playground is just one of many adrenaline amplifiers available in our Adventure Days section.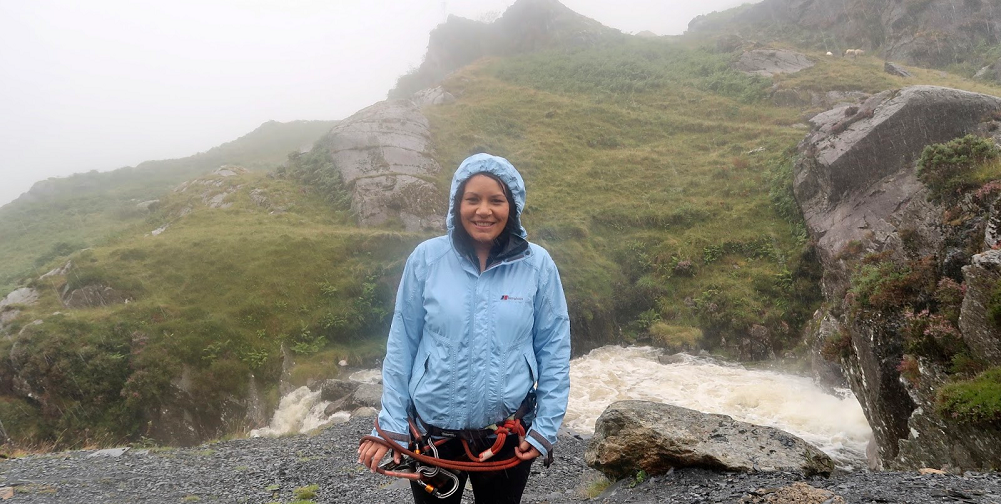 Kerry already has many well-earned ticks on her bucket list, from conquering Mount Kilimanjaro to scaling waterfalls in Jamaica. A bit of a pro, she took us up on our dare immediately. It wasn't until afterwards that we learnt how much courage that took, as the Go Below course presented some of her worst fears. YouTube videos of the infamous free-fall jump tested her nerve, and that was compounded on the day itself when she encountered two people from a previous group who had backed out at the last minute.
Still, Kerry held her resolve and, kitted out in head torch and safety gear, readied herself for the first obstacle. The group had to traverse across a vertical wall to reach their first zip wire. Then came the first climb. Kerry felt impeded by her shortness but got through it all the same. But that was only a warm-up compared to the next feat: a tightrope strung between two high beams. Urged on by the encouraging guide, she made it across in one piece.

Finally, it was time for the big one: the 70 foot free-fall jump into a black abyss. Terrified though she was, Kerry knew she'd have to be first in the group to tackle it or she wouldn't do it at all. The guide counted her down and she leapt into the darkness, landing with a bump at the bottom. Sweet success!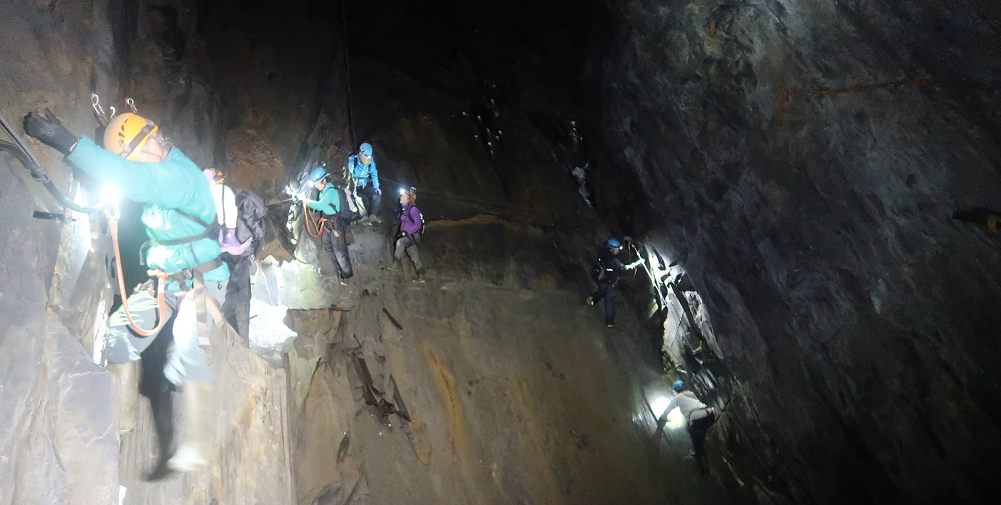 We were hugely inspired to learn how Kerry fought her demons and smashed it through this fiendish assault course. A wise person once told us that you should sweat every day and cry once a week in order to improve your character. If that's true, Kerry's got it nailed.

Fancy trying it for yourself? Here are some quick facts you need to know:
Minimum age: 18
Duration: Approx. 7 hours
Number of abseils: 1 – 3
Number of zip lines: 7 – 9
Difficulty level: tough
Go on, we double dare you!
Read all about Kerry's Go Below Ultimate Xtreme Underground Adventure in her own words on her blog. You can also share her journey by watching her YouTube video below.
Images and video courtesy of Kerry Norris.

Stay tuned for our August Bucket List story, in which we sent a blogger up in a hot air balloon at the Bristol Balloon Fiesta.