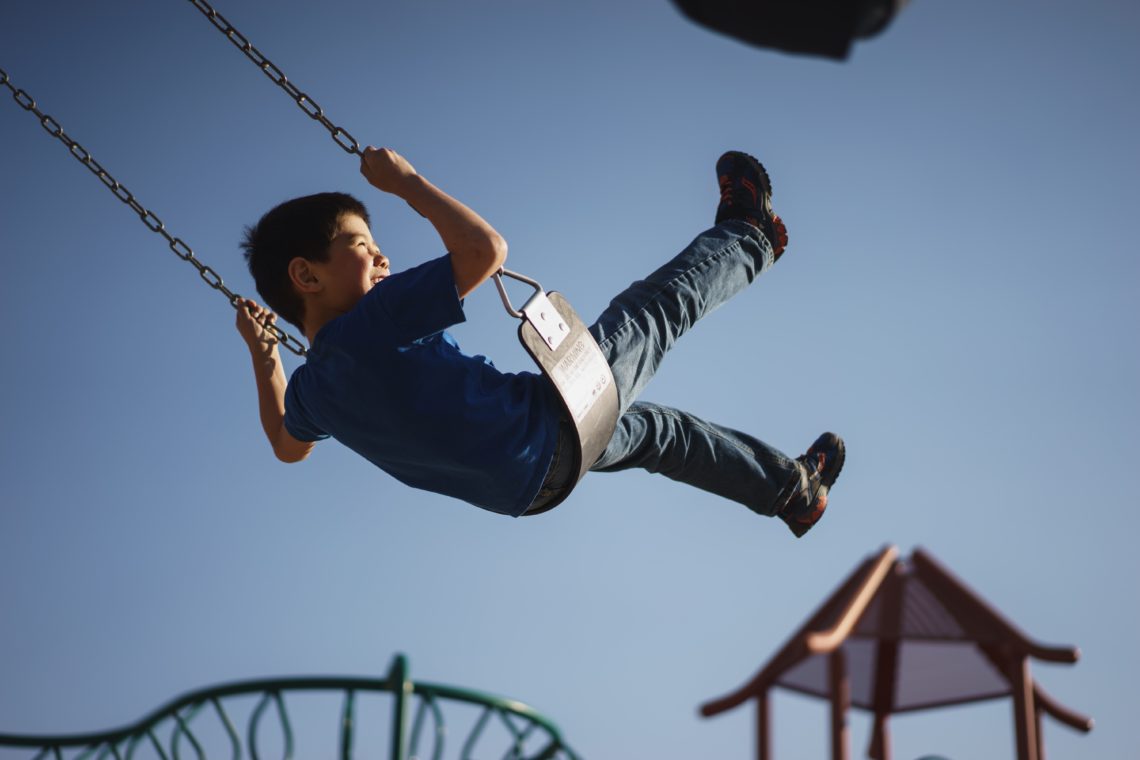 The A-Z of kids summer holiday experiences (that grown-ups enjoy too
We believe in living life to the letter, especially when it comes to summer.
But it's not just grown-ups that deserve memorable experiences, kids do too. So with the summer holidays upon us and August Bank Holiday just around the corner, here's our A-Z of kids summer holiday experiences.
Don't worry, there's plenty of things for 'big kids' to enjoy as well.
A
Alice's Queen of Hearts Themed Afternoon Tea
A must for fans of Lewis Carrol's iconic fairy tale, indulge in Alice-themed cakes in the most majestic surroundings. Just watch out for the menacing monarch.
Dine inside a fairy tale at Alice's Queen of Hearts Themed Afternoon Tea for Two at 5* Taj 51 Hotel.
B
Bottomless pizza
What's better than bottomless pizza? Authentic sourdough slices straight from Gordon Ramsay's own recipe book, that's what.
Book your table for Bottomless pizza at Gordon Ramsay's Street Pizza for Two in London.
C
Chocolate making class
Turn your little chocoholic into a chocolatier with this delightful day of decadence. Learn all the tricks when it comes to truffles and take your creations home after.
Temper their taste buds with this Chocolate Making Class for Two People.
D
Drayton Manor
Whether you're a small child, teenager or fully-fledged grown up, there's plenty to enjoy at Drayton Manor. Thomas Land, a 15-acre zoo and over 100 rides are just some of the highlights.
Book a voucher for two adults and two children at Drayton Manor Park.
E
Electric car experience for kids
Designed for five to ten year-olds, this 15 minute experience introduces children to the joys of driving in the safest way possible. With real suspension, disk brakes, pinion steering and top speeds of 10mph, it's the perfect way to start for any tot.
Learn more about the Kids Firefly Young Driver Experience.
F
Falconry experience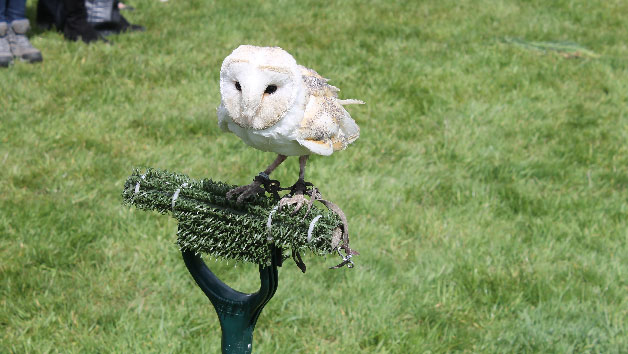 This is a fantastic opportunity for kids to learn about, not to mention handle, some of Britain's most breathtaking birds. This experience is available at 15 locations in the UK.
Find a Bird of Prey Falconry Experience for Two near you.
G
Go Ape
Children of ten and over (who meet Go Ape's height and weight requirements) can scale the treetops and soar above the canopy until their heart's content. Make those Tarzan fantasies come true this summer.
Test your mettle with a Tree Top Challenge at Go Ape for Two People.
H
Hangloose at the Eden Project
If heights are their bag, why not head over to the Eden Project? Not for the faint-hearted, it's home to England's longest and fastest zip wire experience for two.
Zip through the trees together with Hangloose at The Eden Project – SkyWire for Two.
I
Indoor skydiving
Your little daredevils might be too young to fly through the skies. However, with this indoor skydiving experience, they can still feel the sensation of 13,000 feet.
Defy gravity with the iFLY Family Indoor Skydiving experience.
J
Junior supercars
With this experience, young motorheads get the adrenaline-pumping opportunity to take a Ferrari 360, Lamborghini Gallardo, Aston Martin DB9, Porsche 997, Audi R8 or Ford Mustang for a spin around Heyford Park. So buckle up, no driving license is required.
Book a Junior Triple Supercar Blast voucher now.
K
Kew Gardens
With nearly 100 attractions in about 326 acres of beautiful botanic gardens and glasshouses, a day out at Kew is both educational and unforgettable.
Visit this iconic attraction with a Family Ticket to Kew Gardens, Richmond.
L
Lake District Hobbit Holes
For fans of Frodo and his furry-footed friends, this experience is an absolute must. Spend a night in a Hobbit Hole and make those mythical dreams come true.
Spend one night in a Hobbit Hole at the Lake District this Summer.
M
Mazda Motorsport Academy
Practical and fun, a first experience in the driver's seat doesn't get any better than this. Impress behind the wheel and they may even get the chance to progress onto supercars. Exhilarating stuff.
Book an Under 17s Motorsport Academy Licence Driving a Mazda MX5.
N
Ninja skills and aquatic thrills
On a hot summer's day, what could be better than an afternoon spent at a tranquil lake? Slipping down water slides and testing those aquatic ninja skills, of course.
Refresh their senses with an Aquapark Blast for One in Bedfordshire.
O
Owl encounter
You don't often get to see the wisest creatures of the night – let alone meet them. Learn to fly different birds to the glove, followed by a magical meadow walk with a barn owl. Spellbinding stuff for children of all ages.
Enjoy a majestic Owl Encounter at Lea Valley Park Farms.
P
Passenger rides and drifting
If your controller-clinging teens think drifting in Need For Speed or Gran Turismo is fun, wait until they get a taste of the real thing. Book them in for 12 thrilling laps with a pro and make all over those 'fast and furious' fantasies come true.
Take a detour this summer with a High Speed 12 Lap Drifting Passenger Ride.
Q
Quad Biking and Apache Rally Driving
Suitable for children 11 and over, this experience lets them experience the off-road thrill of a quad bike and an apache rally car. Not only that, but they'll also race their quad bike through 200 acres of woods, orchards and fields. High-octane stuff.
Buckle up and try a Quad Biking and Apache Rally Driving experience.
R
Rally driving experience
Swap the tarmac for the turf at Silverstone's world-famous Rally School. Children aged 11-17 will learn how to brake, steer and slide in a powerful Ford KA rally car. Then hop in the passenger seat and play navigator to see how it's really done.
Jump in the driver's seat with this Junior Rally Driving Half Day experience.
S
Spitfire simulator
Forget Call of Duty because your kids can now control two of the greatest icons of WWII. Flight fanatics rejoice, these simulations of the Spitfire MK2A and Messerschmitt BF109 are lovingly created from their original plane specifications
Take to the virtual skies with this Extended Spitfire and Messerschmitt Simulator Dogfight for Two.
T
Thames powerboat experience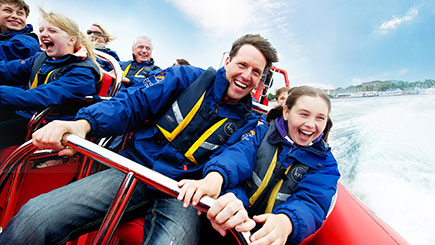 Sightseeing Is often more fun for parents than it is for their children. Well, not anymore. Take to the Thames and watch the capital zip by at a rate of knots.
Treat the family to a Thames Rocket Powerboating, London experience.
U
Up at The O2 Climb Experience
For fans of Spiderman: Far From Home, this is about as close as it gets to web-slinging around the capital. So, suit up and enjoy heroic views from 52 metres above. Simply 'spectacular'.
Reach dizzying heights with an Up at The O2 Climb Experience for Two.
V
Views from the sky
For panoramic views from 10,000 ft, treat your little ones to a breathtaking helicopter flight over London. For 30 minutes, you'll marvel at its historic landmarks from high above the clouds.
Hover across the capital with this 30 Minute Helicopter Ride for Two Over London.
W
Wake-riding jet boats
There's nothing quite like a ride across the waves in a Scarab 165 Jet Boat – especially at speeds of 50mph. Experience sharp turns as the skipper expertly handles this powerful machine. Expect a splash.
Ride the wake and feel Jet Boat Thrills in Bedfordshire.
X
…We'll come back to you on this one.
Y
Young driving lesson
Can't wait until they're old enough to drive? Well, now they don't have to. Kids learn all of the basic skills they need to prepare for the real thing in a dual-controlled Vauxhall Corsa Sri.
Introduce them to the road with a 30 Minute Young Driver Lesson.
Z
Zip World coaster ride
The only alpine coaster of its kind in the UK, this toboggan takes you deep into the luscious Welsh Forest. But prepare for the thrills to be just as breathtaking as the views; you'll ascend 300 metres and hit speeds of 25mph in places.
Take an unforgettable Forest Coaster Ride at Zip World, Wales.
All of the above experiences have reopened with enhanced safety and social distancing measures in place.
Haven't found the gift you're looking for? No problem, we've listed all of our experiences that are reopen for bookings here.