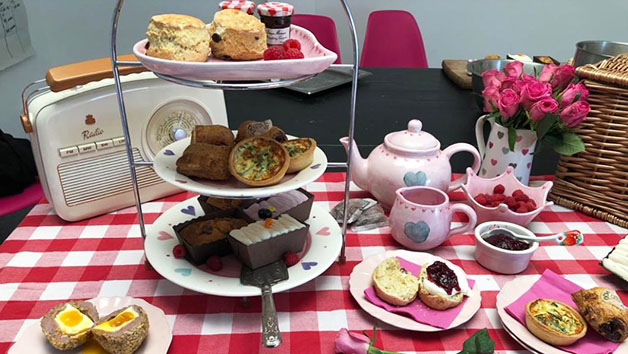 Q&A With Piglet's Pantry – Afternoon Tea at Home
There's nothing quite like sitting down and enjoying an afternoon tea, whether it be enjoyed in the comfort of your own home, or out in the fresh air with a picnic. Great news is, there are many ways you can tuck into the sweet (and savoury) treat, in fact there are 101 ways you can enjoy an afternoon tea.
We've interviewed the team over at Piglet's Pantry who offer a Traditional Afternoon Tea for Two at Home and a Traditional Afternoon Tea at Home for Four so you can find out more about the family run business.
1. How did Piglets Pantry start? 
Piglets started as a seed of an idea when Jo our owner decided to quit Corporate life and set up a nice little bakery, making around 100 products from Shoreham-by-Sea. After 2 weeks' in business, Jo went up to buy her two Son's season tickets at the brand new Brighton & Hove Albion Stadium, whilst talking to the Directors they asked her to design the first pies that went on to be sold at the Albion. After 100 pie offs around the Country, Piglet's was chosen as the bakery of choice for the new Stadium, and so Piglet's Pantry was born.
2. Why the name Piglets Pantry?
Piglet's was a family nick name for Jo, our first little shop looked tiny just like a little Pantry, and so the name stuck, we are now often just referred to as Piglet's.
3. What was your inspiration behind the business? Do you still feel the same way?
First and foremost I have a passion for great food and feeding people, this was since my Grandmother taught me how to make apple pies and chocolate eclairs at the age of 5, for me Piglet's is an extension of the first time I saw something transform from crumbs into something spectacular out of the oven.. this feeling has never left me and is the true inspiration and foundations of what it is to be a Piglet.
4. How did you know when you had the right idea?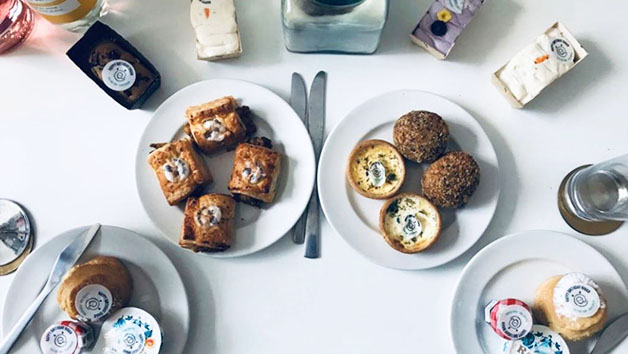 We are very innovative as a Company, always looking at food in a different way – when we moved into our Current premises 11,000 sq. ft, I realised everyone else loved our food as much as we do. Today we supply 67 large venues across the Country including Wimbledon, Chelsea, Leicester our own Club Brighton, Kia Oval and Twickenham. Since lockdown, we have transformed our business to offer a completely new 'bakery to your home' concept with the addition of some fabulous afternoon teas – this too has been very successful with a little sprinkle of luck along the way.
5. What was the biggest challenge when starting Piglets Pantry?
Funding – we have all the great food, great ideas, great people but trying to fully equip new premises and grow organically is very challenging. We are very proud that we have financed this totally on our own as a family business, but it has meant selling our home, investing all our Piglet money and complete belief in what we do. Not for the faint hearted.
6. How did you position Piglets Pantry in the early days, has this changed as you've developed?
In our early days Brighton & Hove Albion was 85% of our business, this took a long time to manage and work out how to grow the Company. We have never really had to sell what we do, many of our large venues have come to us through word of mouth via Chefs that love our products. We quickly grew once we moved premises to take on many of the large venues across the UK. 2020 has brought new challenges for everyone, however we quickly adapted, set up a brand new connected online shop within 72 hours and started to sell our wonderful products directly to our lovely Customers. Our online business has been transformational, it has led to new collaborations and celebrities flocking to review our afternoon teas, this has increased our followers from 500 to 18,800.
7. If you could speak to your younger self, just starting out – what advice would you give him/her?
Jo – I would tell my younger self – be bold and go for it and I would have started Piglets at a much earlier age!
8. We saw your head chef has been with you since the start in 2005 – how did you meet?
Our Head Chef is Jo's eldest son Grant, as a family business he got sucked into our world after working for some of the best restaurants in Brighton. He is great with flavours and works closely with us on producing some of our wonderful products.
9. What is your best seller?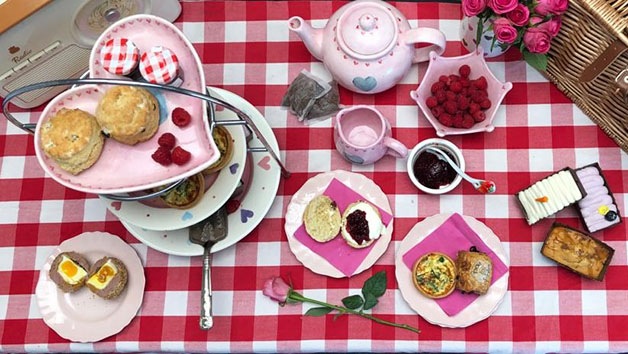 At the moment Afternoon Teas are the most popular items we sell; in the pie world our Gold Award Winning Steak & Harveys Ale Pie is one of our best sellers alongside our handmade beautiful sausage rolls with flaky pastry.
10. What's to come and plans for Piglets Pantry?
We now have the task of joining our wholesale business with our new online business, this will mean further expansion and some shiny new kit. We are also looking to extend our brigade with experienced patisserie chefs to add even more beautiful products to our range.
11. Have you given afternoon tea to any celebrities?
We have been very fortunate that many celebrities have endorsed us and given us support during Lockdown. Amy Heart was the first from Love Island and we had many from Made in Chelsea, Love Island, Coronation Street amazing posts from Vicky Patterson and Jack Whitehall & his Dad. This has seen our Instagram following go from 150 to nearly 19K followers – amazing in 3 months.
12.  If the queen invited you to bake for her- what would you bake
The Queen loves afternoon tea so the menu would maybe look like this:
Classic cucumber sandwiches with a cream cheese, chive and lemon dressing
English smoked salmon on homemade blinis, with glazed lemons
Toasted cheese and marmite fingers
Mini sausage rolls with piccalilli
Elderflower and lemon scones with clotted cream and English raspberry jam
Lemon & poppyseed loaf cake with lemon icing and lavender
Queen of puddings Tart with strawberry and champagne compote
Berry and Mint Cheesecake
English rose sparkling wine or a G&T
Vanilla shortbread tuilles dusted with rose petals
13. Did you love baking from a young age?  
Jo – Yes, as soon as I could stir with a spoon, my Grandmother, Mother and Aunties were all inspirational cooks, so I was very lucky.
Steve – I always have vivid memories of my favourite Aunty Pat baking and the beautiful smells coming from the kitchen. I learnt everything from her
Lara – I was surrounded by Foodies that love to cook so my whole life has been around food since a young age.
14. If you could swap your day with one other business entrepreneur who would it be?
Jo – Brew Dog – I am really impressed with how they have taken the industry by storm.
Steve – Richard Branson – childhood hero and oh he's got an island!
Lara – Jamie Lang – launched Candy Kittens
15. Who would be your dream person to deliver afternoon tea to?
Jo – Raymond Blanc
Steve – Nigella Lawson
Lara – Vicky Pattison (Oh and I did)!
16. What's your favourite pastry?
Jo – I love a very simple but elegant egg custard
Steve – Tarte au Citron – lemon tart to me!
Lara – Sausage Roll
17. Gin/Tea/Champagne with your afternoon tea?
Jo – Champagne always
Steve – Champagne – of course! Like a good English Sparlking!
Lara – Champagne – no contest
18.  What goes on your scone first? Clotted cream or jam?    
Jo – Clotted cream (controversially)
Steve – Jam
Lara – Cream
19. What's the secret for a perfect afternoon tea?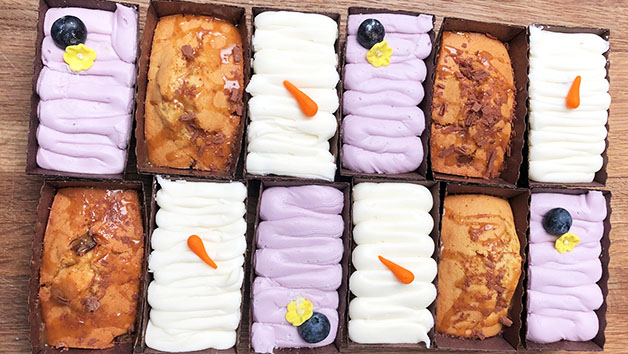 Jo – Good Company, good food, good champagne, great atmosphere and jazz music.
Steve – The company always and a great glass of fizz!
Lara – Hanging out with my besties
What's your favourite part about afternoon tea? Let us know in the comments!