#LiveaLittle: Bungee Jump
Another month, another exciting new chapter in our #LiveaLittle quest! At the beginning of the year, we set out on a mission to encourage others to live life to the full by facing fears, stepping outside of the comfort zone and having a go at fun new activities (no matter how scary!). We began by sending none other than myself up at The O2 and last month saw Yinka from Vex in the City embark on a rip-roaring ride down the River Thames in a supersonic Thames Rocket powerboat.
This time around, we decided to really step up the scare factor and set out on the hunt for a daring blogger to take on a 160 feet bungee jump with UK Bungee Club. With nerves of steel, Helen Tamblyn stepped up to the challenge.
Cliff Lakes Waterpark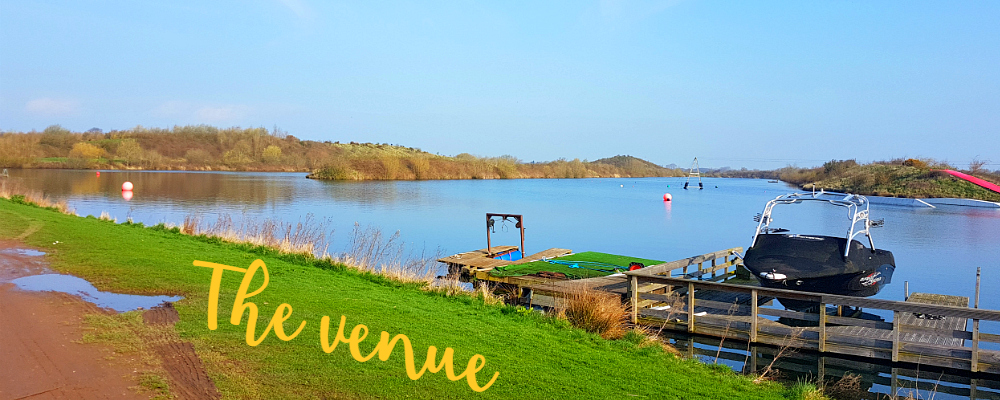 Set on a tranquil lake outside of Tamworth, Cliff Lakes Waterpark is the perfect location for enjoying some high-altitude fun. Not only can adrenaline junkies relax for a moment ahead of taking the plunge, as they take in the beautiful view from the top, but the jump takes place over water – a slightly more comforting prospect than solid ground!
With a restaurant and bar on-site and scenic walking routes, it's a lovely chilled out spot to enjoy some outdoors time. There are plenty of other activities going on around the centre too, including water skiing, inflatable rides and even a large inflatable aqua park!
The Bungee Jump
Not for the faint-hearted, this hair-raising bungee jumping experience requires the fearless participant to launch themselves from a platform at a whopping 160ft above ground level – Yikes! Don't worry, a secure harness is provided beforehand!
Starting out with diligent security checks, Helen was kitted out appropriately, before being sent skywards on a crane in preparation for the big moment. 3-2-1-JUMP!
I screamed as the ground came rushing up towards me, it wasn't exactly fear, but a mixture of adrenaline and the sensation of free-falling being like nothing I have ever experienced.
She plummeted towards the surface of the water for a thrilling moment of free-fall, before pinging back enthusiastically on the bungee cord. BOING! Once the bouncing had subsided, Helen was returned to solid ground to re-compose herself.
Would I jump again? The answer is a resounding YES. For me, the bungee jumping wasn't about proving a point, or that I was brave. Many would say it was foolhardy. For me, it was to experience what it was like to be a dare-devil for the day and "jump" out of my comfort zone.
You can read more about her exhilarating experience here.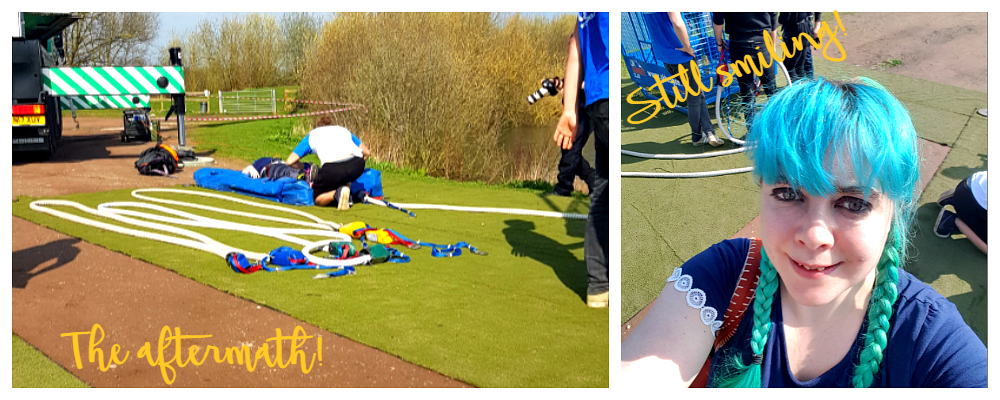 For those who'd like a little moral support, tandem bungee jumps are also available, meaning you can share the experience with a loved one. Harness up and cling on to each other with all your might as you jump as a duo!
Tips for aspiring bungee jumpers
Dress appropriately: A bungee jump is not a fashion show, so be sure to dress in comfortable, casual clothes. Skirts and dresses are not suitable, due to the nature of the activity (unless you want a wardrobe malfunction!) and boots are not recommended, as they can interfere with the ankle harness. Trainers or other securely fastening shoes work best.
Watch the weather: Unfortunately strong winds, rain or other extreme weather conditions can prevent a jump from going ahead. Although this can be disappointing, safety comes first!
Don't hesitate: When the instructor tells you to go, don't hesitate! The longer you hang about, the scarier it will be and the more time you have to back out.
Don't look down: The biggest mistake you can make is looking down before the jump – there's plenty of time for that during! Always look straight ahead and simply take the plunge.
Don't eat a big meal before the jump: Need I explain why?
Be honest about your health: If you've got heart or back problems, a bungee jump is a big no no.
If air-borne sports take your fancy, be sure to check out our blog all about our blogger event at iFly!
Images: Helen Tamblyn