The Thames Festival and Thames Rocket Powerboating
The month of September is a special one for the capital's longest river, with The Thames Trust's Totally Thames Festival going on all month. From floating art installations to the symbolic Source to Sea Relay, from the Tall Ships Cruise to the annual fireworks display, it's a great time to get on a boat.
So we did! Following in the footsteps of colleague Rachael, who stepped onto a RIB earlier in the year, we sent our very own Dario, Maria, Sudha, and HR manager Anne to hop aboard a Thames Rockets RIB boat, for a sightseeing cruise with a speedy twist…
Starting at the Millenium Pier, below the  Coca-Cola London Eye, they cruised at a smooth 12-knot speed down the river, heading east. Friendly guide Dave entertained passengers with quirky stories about the Thames and its landmarks. But how many of his stories are true? See if you can guess – and we'll tell you at the end!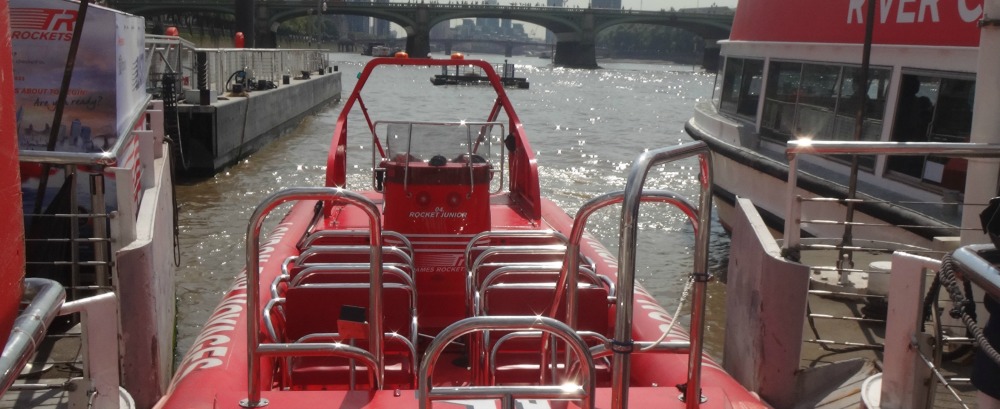 Blackfriar's Bridge: the inland-facing side is decorated with sculptures of freshwater birds, while on the coastal-facing side, the piers are decorated with seabirds and marine life. This marks the tidal turning point, where fresh water mixes with salty sea.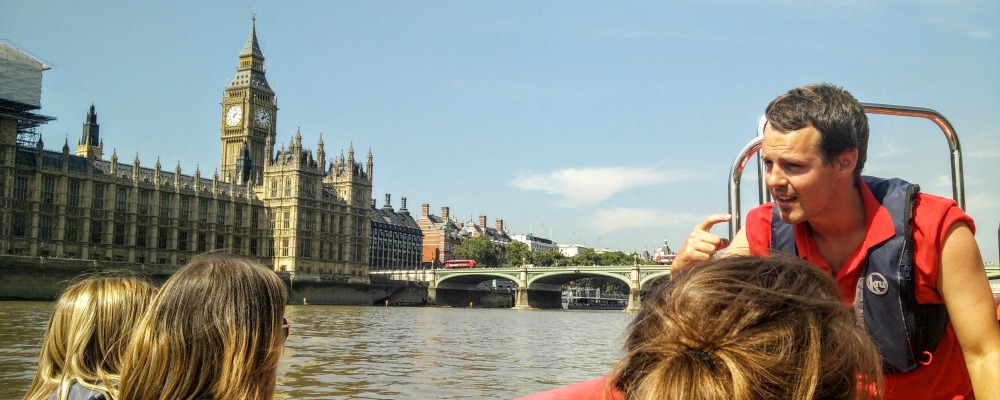 Waterloo Bridge: known as the 'Ladies' Bridge', because women made up the majority of workers involved in designing, planning and building. As a result, the bridge came in on time and under budget – unlike all the others!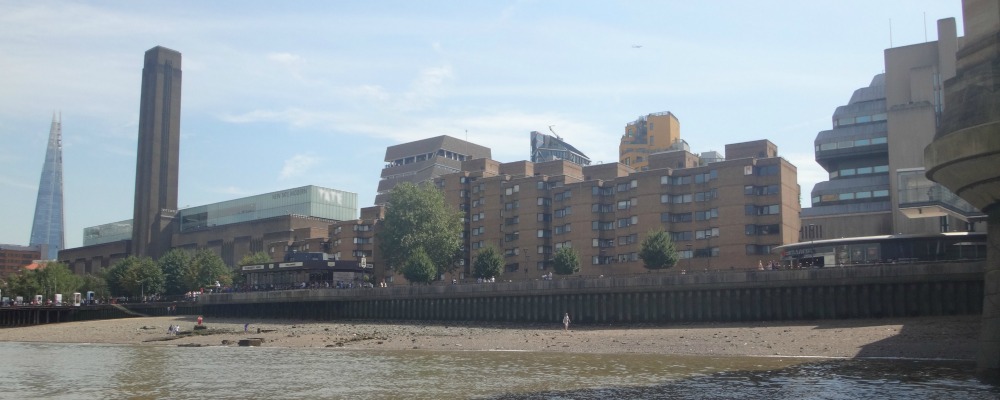 Cleopatra's Needle: nothing to do with Cleopatra at all and was assembled wrongly by the builders. The sphinxes are meant to face outwards to ward off evil spirits – but face inwards…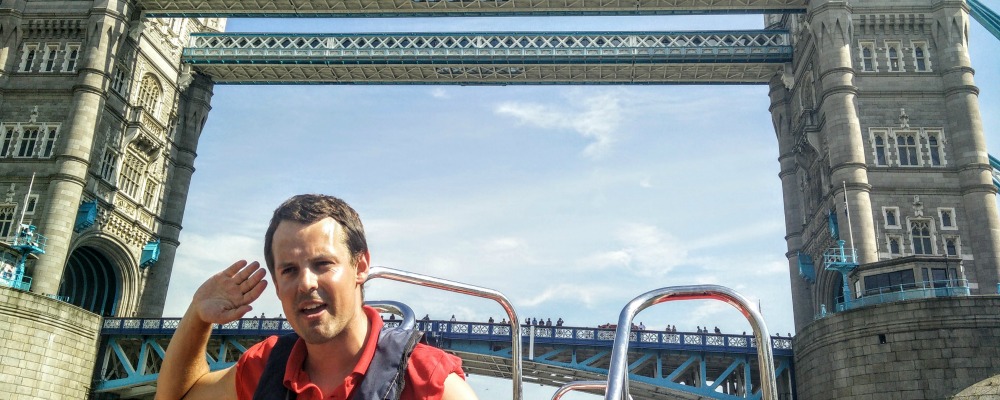 Tower Bridge: in the 1950's, a double decker bus was halfway over the bridge when it began to open. The driver had no choice but to speed up and jump it!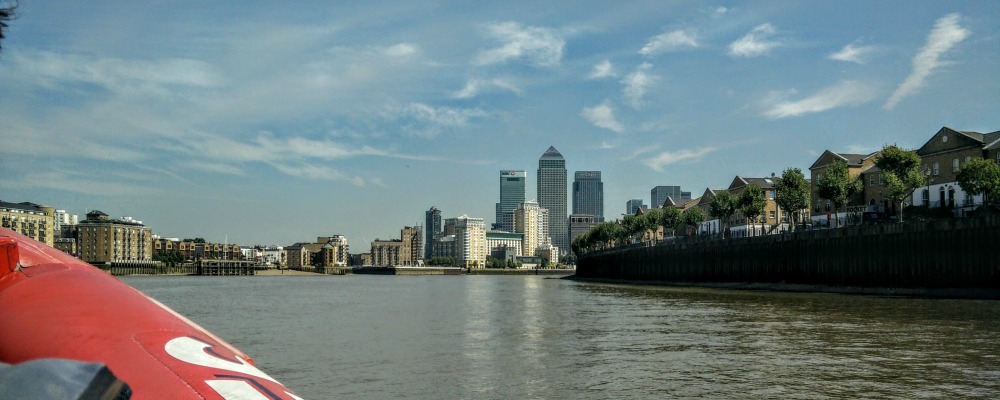 London Bridge: in the 1960's, an American oil tycoon bought the decrepit London Bridge and moved it to Arizona, where it's now a tourist attraction!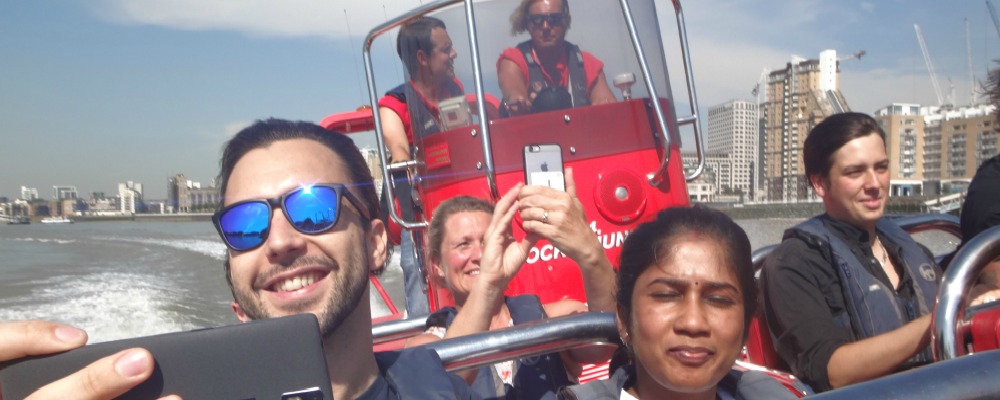 At Thames River Police Station, the RIB cruise got speedy! Skipper Chris opened the throttle to 30 knots to perform some stunts, and our passengers got some wind and spray in their hair and their breath taken away as an exciting finale to this water-based adventure.
And by the way, every single one of Dave's stories were TRUE!
Why not hop on a RIB yourself? Any photos you take we'd love to see, or you can enter into the Thames Lens Photographic Competition!
Images: RLD, Thames Rockets