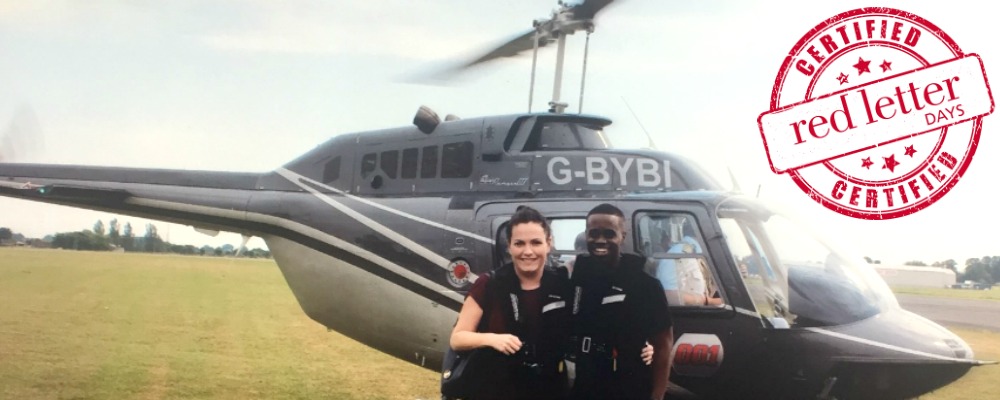 Helicopter Flight Over London
Home to some of the most famous historic and modern landmarks in the world, it's no surprise London is also one of the most-visited capitals. Over 31.5 million people descended on the city in 2015 alone! There are plenty of ways to explore London: via walking tours, Thames boat cruises, bus tours… or from the air, in a helicopter.
We couldn't miss out on such a unique perspective, so we treated Partnership Manager Lorraine and Customer Services' Marvin to a helicopter tour of London. See how they got on below and enjoy some truly stunning photographs of the views they took for us – usually reserved for birds and planes!
Arriving at North Weald Airfield a bit early, they were welcomed by the staff from Adventure 001 and asked to wait. They didn't mind this at all, the working airfield looked to be a fascinating and busy place just ripe for exploring, with lots of different planes and helicopters (both civilian and ex-military) constantly taking off and setting down!

After a short briefing with the friendly pilot, it was time for our two high flyers to get up in the air. Adventure 001 have several models of helicopter (Twin Squirrel, Long Ranger or Jet Ranger to name a few), all of which are extremely agile. They're able to hover in mid-air and go sideways as well as backwards and forwards, and best of all, take off vertically with no jerky acceleration.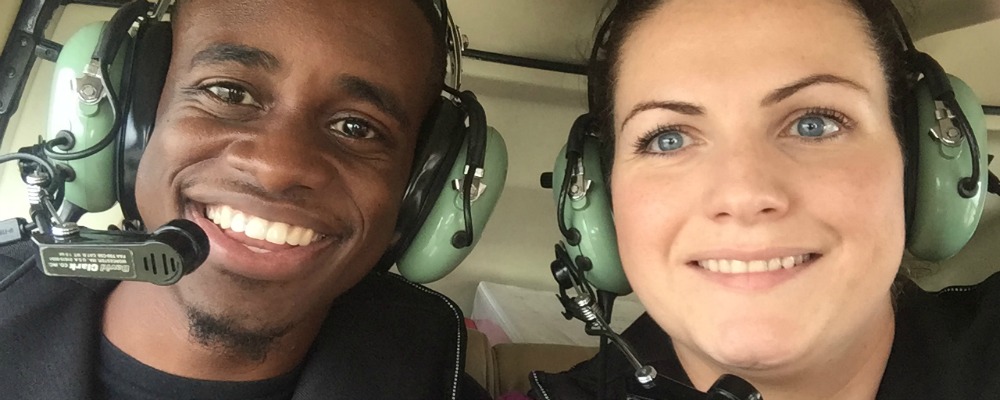 "If your only experience of flying is in a big plane, this is definitely much smoother and easier!" Lorraine said of the take-off. "I was a bit nervous walking up to the helicopter, as it was very big and noisy. I found myself ducking down when we got close, although the propellers were nowhere near us"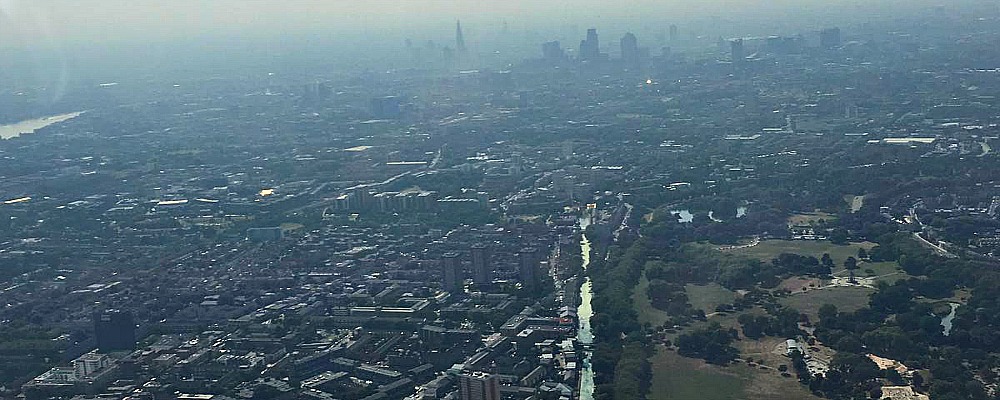 There were a total of four passengers in the helicopter; with an option for one to sit up front with the pilot. Our colleagues chose to stay together in the back. Steering smoothly, the helicopter looked down over Essex, offering gorgeous views of Epping Forest and then The Olympic Park, before getting right over the heart of central London.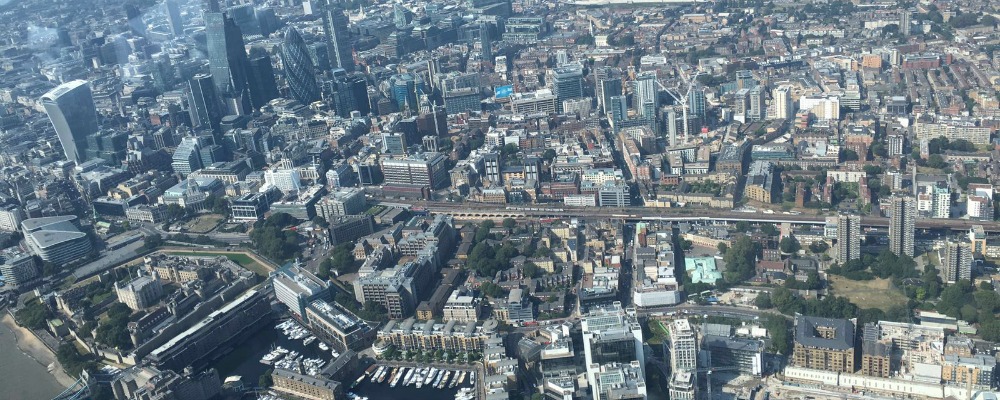 "We got up very close – it seemed like just metres away – to a few of the taller buildings, like The Shard," commented Marvin. (The Shard is the tallest building in Western Europe, at an impressive 800 feet from base to tip, so it's not surprising.) "We also got to see The Coca-Cola London Eye, St. Paul's Cathedral, HMS Belfast and many other big attractions from the air."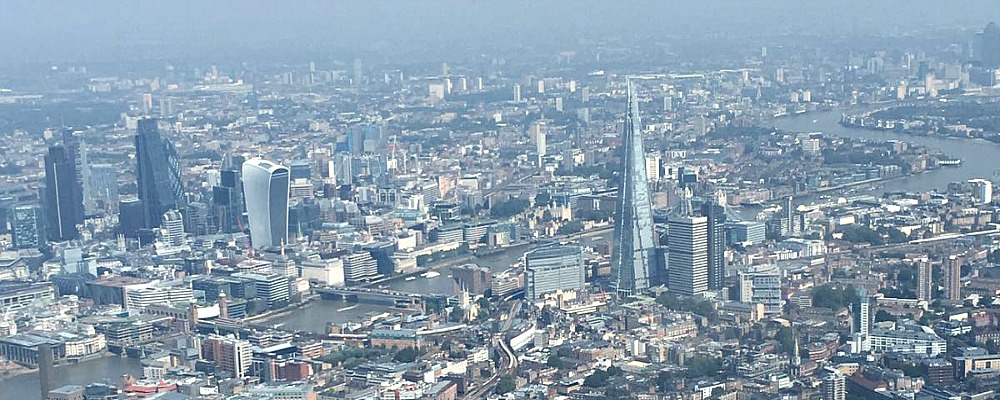 "When the pilot told us we were doing 100 mph we were shocked! It didn't feel like it!" both added. All in all, Lorraine and Marvin really enjoyed the experience and would definitely recommend it. "I know there are other quirky ways to fly, like a gyrocopter for instance, but for me, the helicopter is the most exciting" concluded Lorraine. They even bought a professional photo of themselves standing in front of their helicopter, which has taken pride of place on their desks here at RLD headquarters.
Fancy seeing London's iconic skyline from the air? Treat yourself to a helicopter tour of London and don't forget your camera!
Photos and video: RLD