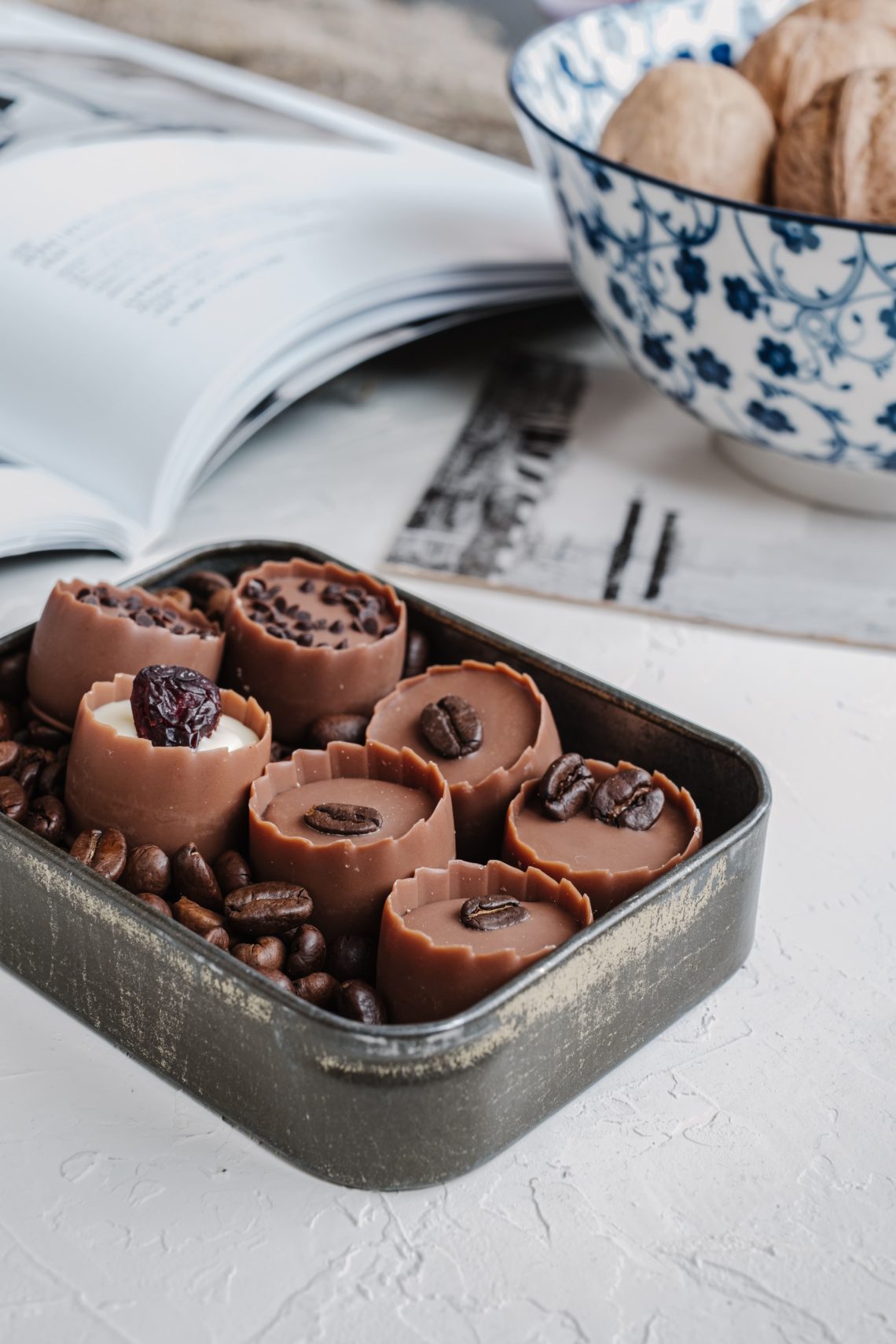 Experiences that hit the sweet spot – World Chocolate Day (7th July)
"Life is like a box of chocolates. You never know what you're gonna get."
Forrest Gump
Arguably, a statement that's even more poignant today than it was back in 1994. But one thing has remained consistent over the past 26 years: the smooth and comforting taste of chocolate.
Today is #WorldChocolateDay and to join in the festivities, we're pointing you towards some of our favourite experiences. Not only that, we're taking a deep-dive into chocolate's velvety past and answering some of life's stickiest questions. So whether you're hosting your own chocolate afternoon tea or making homemade treats for a loved one, here are some of the best ways to join in.
Online Chocolate Making Course for One in a Virtual Classroom
In this series of four online chocolate-making classes, you'll learn how to temper and taste the complexities of chocolate. This course will also demonstrate how to perfect ganache, hand-roll and enrobe truffles and mould chocolate with ease. You'll also be able to access detailed resources, whilst mastering secret techniques used by professional chocolatiers. However confident you are in the kitchen, this is a great entry point to get you started.
Online Chocolate Making Course for One with an Expert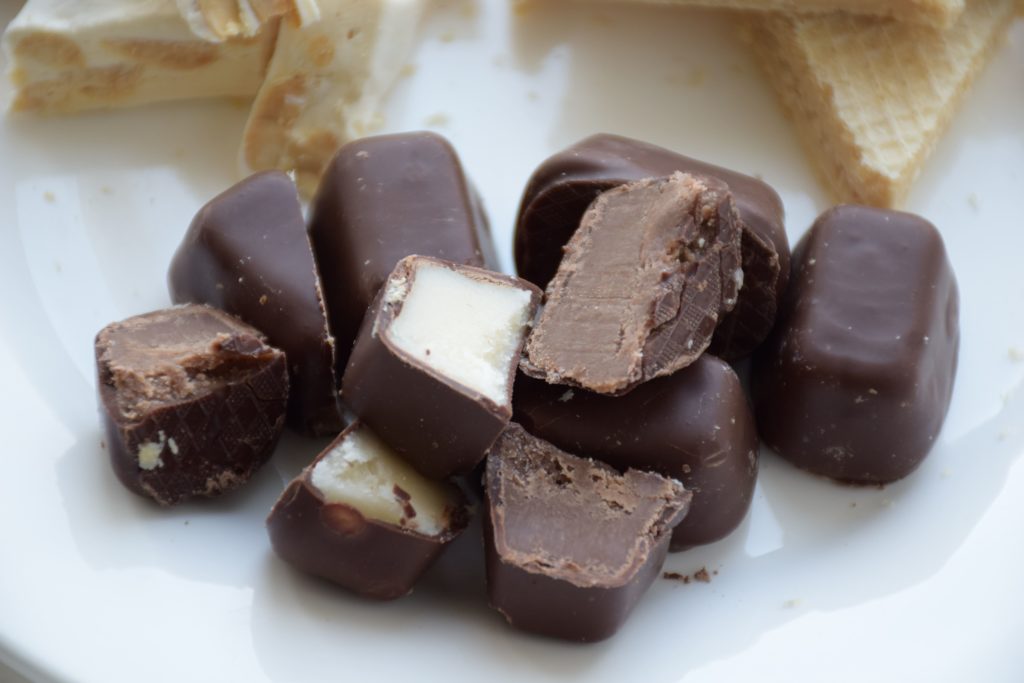 Ready to take your culinary skills to the next level? Well, it's time to learn from the master. Led by innovative chocolatier Paul A. Young, this online chocolate making course for one will teach you everything from how to get a world-class shine to the art of decorating like a pastry chef. Over four lessons, you'll be taught how to create confectionery that's fit for Wonka's golden ticket. Not only that, complete the course and you'll receive a certificate as a mark of success from this master chocolatier. He'll even share the recipe for his multi-award-winning sea salted caramel truffle.
Speaking of which…
Online Chocolate Truffle Making Webinar and Truffle Kit for Two with My Chocolate
Nothing says decadence like fresh chocolate truffles. So if you're looking to impress, this truffle making webinar for two will turn you from a nougat novice to a classy connoisseur. In this hands-on webinar, you'll learn how to mix ganache, pipe chocolate and decorate your truffles to perfection. You'll receive a kit with everything you need except for the cream – so remember to pick up some in advance. Hosted by master chocolatiers My Chocolate, this is the perfect couples activity for an anniversary or special occasion. Looking to get the kids involved and make enough for the family? No problem. They also run a webinar for the whole household.
How is chocolate made?
To begin with, the shells of roasted cacao seeds produce nibs which are ground into cocoa mass. This is unadulterated chocolate in rough form.
Cocoa mass is then liquefied and molded, with or without other ingredients, to create chocolate liquor. This chocolate liquor can then be processed into two components: cocoa solids and cocoa butter.
What's the difference between dark, milk, white and other types of chocolate?
Although similar, there are subtle differences between the ingredients in each:
Dark chocolate has no no milk solids. The basic ingredients are cocoa solids and cocoa butter, sugar, an emulsifier, e.g. soy lecithin to preserve texture and flavorings.
Unsweetened baking chocolate is essentially cocoa solids and cocoa butter in varying proportions.
Sweet chocolate contains cocoa solids, cocoa butter or another type of fat and sugar.
Milk chocolate is a mixture of sweet chocolate with milk powder or condensed milk.
White chocolate includes cocoa butter, sugar and milk – but no cocoa solids.
A brief history of chocolate
Chocolate has been enjoyed in various forms for thousands of years. It can be traced as far back as the ancient Olmecs of southern Mexico (2,500 – 400 BCE). And with so much rich history, it's hard to capture everything. With that in mind, here's a snapshot of some of the key moments…
1400 BCE – The earliest evidence of chocolate
Cacao residue on pottery excavated in Honduras is thought to date back as far as 1400 BCE. Evidence suggests that the sweet pulp of cacao had been fermented into an alcoholic beverage of the time.
16th-century – An Aztec currency
The Aztecs valued the cocoa bean so highly that they actually used it as currency during the height of their civilization. According to a 16th-century Aztec document, one bean could be traded for a tamale, while 100 beans could purchase a good turkey hen.
1502 – 1504 – Cacao comes to Europe
It's believed that Christopher Columbus brought the first cocoa beans back to Europe from his fourth visit to the 'New World'.
17th-century – Europe's favourite drink
A closely guarded secret in Spain for many years, chocolate was thought to have nutritious, medicinal and even aphrodisiac properties. Enjoyed as a drink, it was a fashionable choice for richer parts of society until the steam engine made mass production possible.
1657 – London catches on
The first London Chocolate House was opened in 1657 by a Frenchman who produced an advertisement that read: "In Bishopgate St, in Queen's Head Alley, at a Frenchman's house, is an excellent West Indian drink called Chocolate to be sold, where you may have it ready at any time and also unmade at reasonable rates."
1775–1783 – Confection and the confederacy
During the American Revolutionary War, not only was chocolate included in soldiers' rations, it was used in lieu of wages.
Victorian era – Cacao just won't do
It's thought the Victorians couldn't pronounce cacao, so they renamed it cocoa instead.
1828 – Getting closer…
A Dutch chemist found a way to make powdered chocolate by removing about half the natural fat (cacao butter) from chocolate liquor. "Dutch cocoa" would soon lead to something even greater…
1847 – 1868 – The chocolate bar is born
In 1847, Joseph Fry discovered he could make a moldable chocolate paste by adding melted cacao butter back into Dutch cocoa; 'eating' chocolate was born.
By 1868, Cadbury was marketing boxes of chocolate candies in England. And it was Nestle that brought milk chocolate to the mass market a few years later.
Although not every chocolate manufacturer was quite so reputable. In the 18th and 19th centuries, it was actually common for corrupt persons to use brick dust and red lead in place of cocoa when making chocolate.
1879 – Ghana becomes a sweet-toothed superpower
In 1879, Tetteh Quarshie planted a few cocoa seedlings on his farm in Mampong and soon realised the conditions in Ghana were ideal for growing cocoa. This marked the beginning of a revolution in Ghana's national economy.
By 1911 Ghana was – and still is – the world's largest cocoa producer.
20th century – the changing face of chocolate
It was in the 20th century that the word "chocolate" expanded to include a range of affordable treats. And what tied them all together? They included more sugar and additives than cacao. This chocolate was often made from the hardiest but least flavorful of the bean varieties (forastero).
Courtesy of Cadbury, Smithsoanian and History.
Chocolate has undoubtedly come a long way. And whether that's a good thing or not depends entirely on how sweet your tooth is. But if you're looking for a taste of the real thing, here's how to do it…
How to make Xocolatl (Aztec Chocolate)
Long before the sweet and creamy hot chocolate we know today, there was Xocalatl. This bitter, spicy Aztec invention is where it all began. For a more authentic experience, it's best to enjoy this drink chilled. Here's what you'll need:
Ingredients
Makes two servings
1 green chili pepper (sliced)
32g unsweetened cocoa powder
2 teaspoons vanilla extract
Instructions
Bring 375 ml water to a boil.
Add the chili pepper (seeds included) to the boiling water and cook on high heat for 5 to 10 minutes.
Strain the chili pepper and seeds and return the water to the pot.
Add 1 litre water to the chili pepper-infused water, reduce heat to medium-low and bring to a slow boil.
Stir the cocoa powder and vanilla extract into the boiling water, cook and stir until the powder dissolves completely. This should take 5 – 10 minutes.
Remove for the heat, wait for it to cool down and refrigerate to serve chilled.
Courtesy of allrecipes.
Chocolate – did you know?
In Britain, we eat an estimated 660,900 tonnes of chocolate a year (an average of 11kg per person per year). This equates to around 3 bars a week
Because it doesn't contain cocoa solids or chocolate liquor, white chocolate isn't actually chocolate at all
It takes 400 cocoa beans to make a single pound of chocolate
73% of chocolate consumers in the UK prefer plain chocolate
The scientific name for the tree that chocolate comes from (Theobroma cacao) translates to "food of the gods"
Chocolate is the only edible substance to melt around 93° F – just below the human body temperature
Facts courtesy of the Chocolate Collective and Divine Chocolate.
What's your favourite chocolate treat and how will you be marking World Chocolate Day? Let us know in the comments.
We're giving all NHS, healthcare and emergency workers 30% off via Blue Light Card and Health Service Discounts as a thank you for all their hard work.