RLD Christmas Workshop – What's Going On Today?
Have you wondered what goes on in the RLD Christmas Workshop? Our elves are hard at work in their festive factory, adding the finishing touches to our range of Christmas gifts.
So if you're looking for a bit of inspiration, this is what our cheeky elves are working on today.
Flying
Led by Charles, the workshop's Aviation Team are currently in the process of testing out a whole host of flying experiences. Several elves are currently out of the office (workshop) and can be found floating through the sky in hot air balloons, getting dizzy on an aerobatic flight or admiring the sights below on a helicopter tour. Meanwhile, back in the workshop, one unfortunate elf has been hovering above the ground all morning after accidently stepping into the indoor skydiving test area – we really need to put a sign on that door!
Afternoon tea
Elves love nothing more than a good cuppa, but when they're not drinking it, they're thinking about it. Head of Brewing, Mrs T. Leaves is currently busy analysing our afternoon tea experiences – by drinking lots of tea! Scone and pastry tasting takes place mid-afternoon (with the usual debate about how the word scone is pronounced), washed down with even more tea of course – not to mention several tea breaks throughout the day!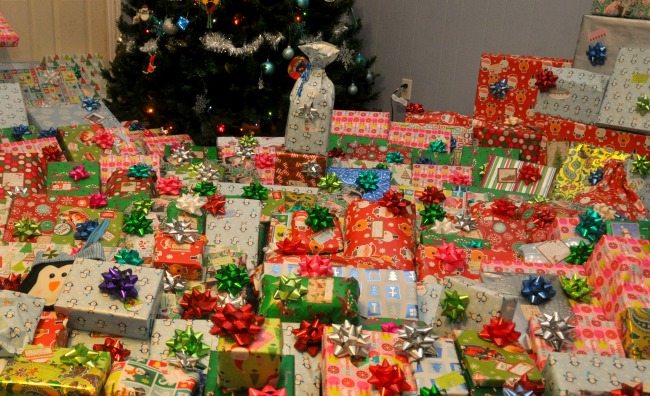 Driving
Our elves promise us that every supercar driving experience offers speed, power and a huge adrenaline rush, so Automobile Executive, Nigel and his team are currently putting some of our favourite cars through their paces, from Ferraris to Lamborghinis. The Automobile Team are also busy in the workshop, designing challenging circuits and generally having a wheely good time – sorry!
Photography
Photoshoots are always a popular Christmas present here at RLD, and lots of preparation goes into making them as special as possible. The Photography Department are busy sampling the latest make up and fashion trends, testing out their photography equipment and of course practicing striking a pose when taking the ultimate elfie.
Pampering
Away from the hustle and bustle of the Christmas Workshop, there's one group of elves who are taking a more relaxed approach to their Christmas preparations. Specialising in beauty treatments and massage, The Elf & Wellbeing Team are busy ensuring our pampering experiences are up to scratch – by trying them all out. It might seem like an easy job for the youthful looking department but it does have its disadvantages – buying a drink at the local pub can be tricky when having to prove their age!
Want some more ideas about what to buy someone for Christmas? Take a look at our Christmas gift ideas page.