10 Reasons to Visit Newcastle
WIN Afternoon Tea for Two at The Vermont
**THIS COMPETITION IS NOW CLOSED**
OUR COMPETITION CLOSED AT 12PM ON MARCH 2017. THANK YOU TO ALL OUR ENTRANTS. ONE LUCKY WINNER WILL BE TAKING AFTERNOON TEA AT THE VERMONT HOTEL!
Springing up from the north bank of the River Tyne is the city of Newcastle, the most populous in North East England. Once a linchpin of the wool trade and amongst the world's largest ship-building centres, today Newcastle is a bustling university city offering much in the way of the arts, sciences and architecture. It's famous for its nightlife, frequently making it into 'top 10' lists of the UK and even the world. And not least, we have this city to thank for Greggs Bakery, Newcastle Brown Ale and teen series Byker Grove.
We've already presented you with our top 7 Reasons to Visit Manchester7 Reasons to Visit Manchester; now check out our favourite reasons to visit Newcastle.
To kick off, we've got a top tip from one of our very own blogger ambassadors, Sarah Anguish. She says:
"My top place to visit in Newcastle would be the MetroCentre. Whether you are looking for something special, just browsing the shops or enjoying a meal before heading to the cinema, there is something for everyone. Plus with the Metrolink right outside, it means you can leave the car at home and make a day of it."
The Victoria Tunnel
For those who like their exploring with a helping of history, there's the atmospheric Victoria Tunnel. The preserved waggonway was originally built to transport coal to the river, and was converted into an air raid shelter during WWII. It has been open for guided tours since 2008. Immerse yourself in its true stories by way of dramatic audio, replica furnishings and award-winning volunteer guides. You'll have the chance to wander Newcastle from a new perspective, including walking beneath landmarks such as Hadrian's Roman Wall. While you're there, keep an eye out: the tunnel is said to be home to its own ghost.

Gateshead Millennium Bridge
An unmissable feature of Newcastle's skyline is the Gateshead Millennium Bridge. It was opened in September of 2001 for pedestrians and cyclists and it spans the width of the Tyne, connecting the north and the south banks. It is the world's very first rotating bridge, using a tilting method to allow boats to pass underneath.  Its sweeping eye shape and tipping movement have earned it the nickname 'Blinking Eye Bridge'.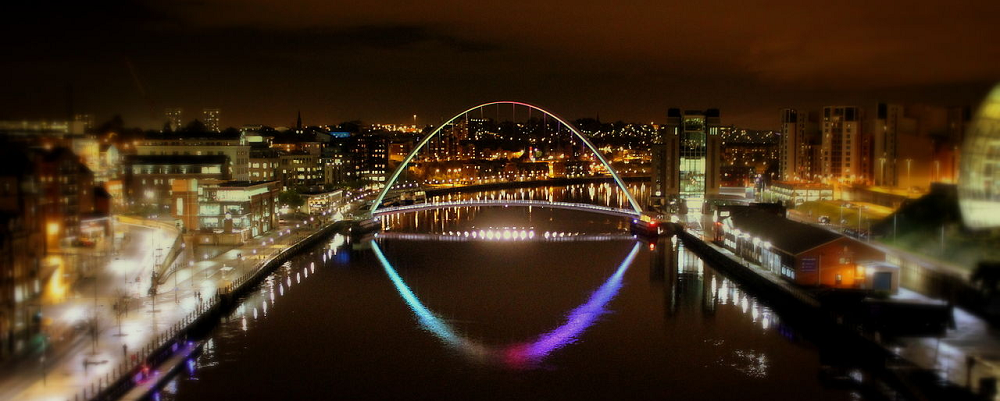 Bar Crawl
Bigg Market is a popular stretch of bars and pubs right in the city centre. But if its long queues, gaggles of hen dos and heaving venues aren't your thing, take a short walk to Quayside, a more upmarket drinking spot with pretty river views. Alternatively, stroll to the Jesmond area for bars and restaurants located within 100 yards of one another. You'll find many outdoor canopied seating areas, making this a choice spot in the summer months.
Thanks to its 2 universities, Newcastle boasts a buzzing alternative and indie scene. Try Split Chimp under the railway arch, which features a full-size skittle alley and live music gigs. Then there's Cosmic Ballroom, the 300-capacity rave den in Chinatown with an edgy warehouse feel to it.
Newcastle's thriving gay scene is consolidated in The Pink Triangle (or The Gay Village) which exists between Metro Radio Arena and the Central Station. The area is constantly expanding with exciting new bars and clubs. Expect this part of the city to be very busy at night.
Oh, and don't forget to visit The Old George Inn. Former regular of Charles I, it dates back to 1582 and is reportedly the most haunted pub in Newcastle.
Wylam Brewery
You'll find this charming micro brewery in the Palace of Arts. Try some local beers at source and go deeper by booking a guided tour. When hunger strikes, choose a few dishes from their excellent small-plates menu.
It all began when founding fathers John Boyle & Robin Leighton started creating recipes in a potting shed in the village of Wylam. Now their produce is sold in pubs and shops all over the country. Beer lovers, don't miss this gem.

Seven Stories – The National Centre for Children's Books
The centre is unique thanks to being the only museum in Britain dedicated to children's literature. It was established in order to uphold the UK's rich heritage in producing stories specially for kids, from the creators right through to the readers. Visit the centre to wonder at the regularly-changing exhibitions. Kids can participate in all manner of fun activities and family events that celebrate the imagination. You won't find anywhere else quite like it.
Metro Radio Arena
It's the largest indoor concert venue and exhibition space in the North East. With an epic capacity of over 11,000, it plays host to some of the biggest music acts in the world. So if you are a music lover and enjoy the buzz of live entertainment, come get your fill of comedy, theatre, music and all manner of expos and conventions. In a previous life, this venue was the home of Newcastle's ice hockey and basketball teams. If you like your entertainment big and bold, this is the place for you.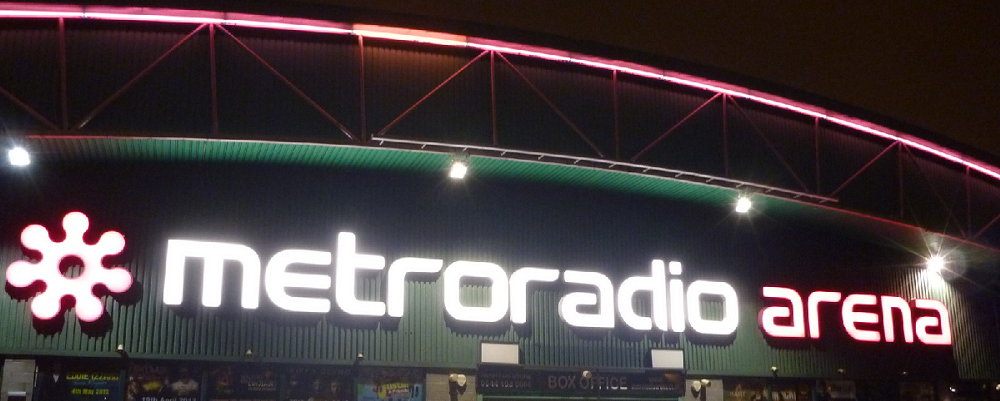 The Vermont
A short skip from the town centre is The Vermont Hotel. It's characterised by 1930s grandeur and boasts inimitable views of the river, the cathedral and Millennium Bridge. Take a trip up to the Sky Lounge to experience a breathtaking panorama. The hotel's excellent location makes it the perfect base from which to explore the city. To top off your trip in style, why not treat yourself and a friend to Afternoon Tea for Two at The Vermont Hotel? Trust us, it's divine.
We ran a competition for our readers, giving away afternoon tea for two at The Vermont as a prize.
We are pleased to announce that the winner is Sylvia Dixon!
Big thanks to everybody who took part by commenting below.
Read the Terms & Conditions.
The Tyne Theatre & Opera House
Take in some culture at this opulent Grade I listed venue. Here you can catch opera, musicals and comedy gigs on its lavish stage, but what makes it really unique is that it still operates with wooden stage machinery. It's one of only ten theatres in Great Britain that date back to the Victorian era. A great deal of loving conservation work over the years has ensured that the original architecture has remained proudly in tact. It has a rich and fascinating history: around WWI it was converted into a picture house to cater for the booming popularity of films.
Grey's Monument
Climb to the top of this Grade I listed monument and take in panoramic views. Look out at Grainger Town's Georgian architecture while recovering from your 164-step ascent. It was built to honour the eponymous Grey (former Prime Minister, and the very same man who gave his name to Earl Grey tea) for the passing of the Great Reform Act of 1832.
In 1941, a fatalistic bolt of lightning struck the head of the statue, sending it crashing into the street. The statue stood sadly decapitated for many years, until a replica head was specially carved and attached.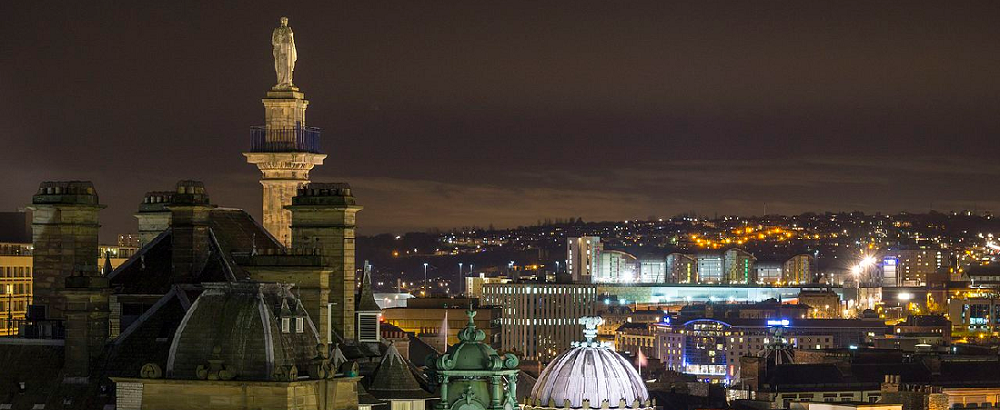 St. James' Rooftop Tour
Take a guided tour of Newcastle United's iconic stadium, St. James' Park, the football club's home since 1892. Aided by visual and audio effects, learn all about the club and its rich history, and witness everything from the executive boxes to the changing rooms. If you choose the rooftop tour, you'll ascend to a walkway 150 feet above the ground to take in Tyneside's stunning horizon from a brand new angle. St. James' Park offers one of the country's only stadium rooftop tours. An unmissable experience for football fans and adventurers alike.
Have you been to Newcastle yourself? Let us know your tips. And if you're hankering for a trip away from the UK, check out our blog post on Top Things to See and Do in Amsterdam.
Images courtesy of Unsplash, Geograph, Wikimedia Commons and The Vermont Hotel