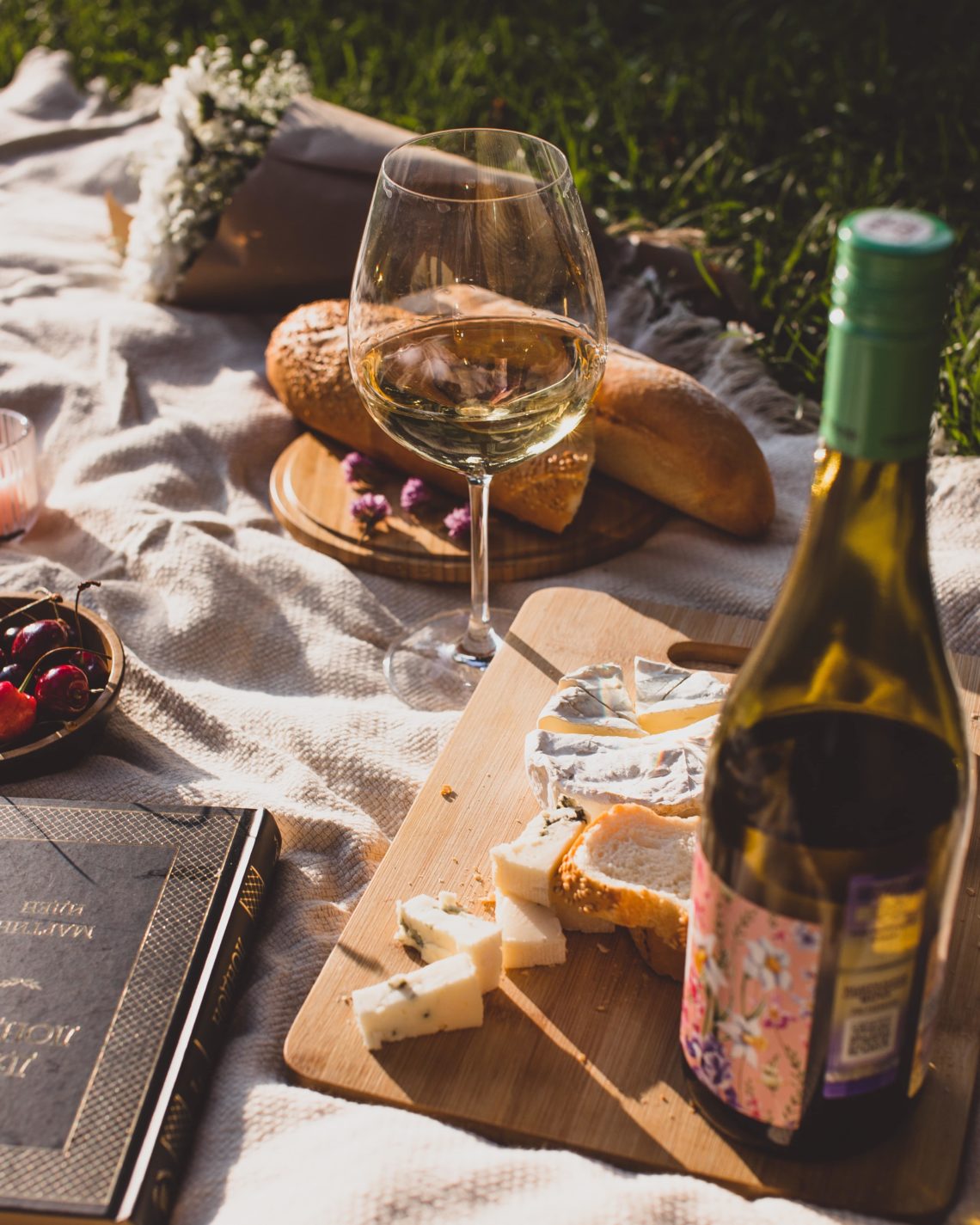 When tannin met tang – celebrating National Wine and Cheese Day 2020
"I came here tonight because when you realise you want to spend the rest of your life with somebody, you want the rest of your life to start as soon as possible."
-Harry, When Harry Met Sally
A match made in culinary heaven, cheese and wine go together like Hollywood's greatest odd couple. In fact, they've been complementing each other for hundreds of years.
So to celebrate National Wine and Cheese Day on the 25th July, we're taking a look at why these unnatural bedfellows go so well together and, importantly, how to pair them with style.
Why do wine and cheese go well together?
Essentially, it's all in the chemistry. When drinking certain wines, you might feel a dry and chalky sensation. This comes from the tannins found in the skins and stems of its grapes; it's more dominant in younger reds. But along with maturity, certain wines will taste more acidic than others because of the climate they were produced in. A region that produces wines with naturally higher acidity will have either cooler nighttime temperatures or a shorter growing season. Cool nights and cold weather stop grapes from losing their acidity and if the growing season is shorter as well, grapes will not fully ripen and taste tarter.
On the flip side, cheese contains proteins which help coat the palate and break down the tannins. But the same works in reverse because as you enjoy the creaminess of the cheese, you end up looking for something to cut through the richness. And there's nothing better than the acidity of the wine to do it.
Suffice to say, wine and cheese are both strong characters. So, how does this gastronomic power couple square up to each other?
"It's a match!" – Wine vs Cheese
A tasty tale of the tape…
Wine
Age: Born sometime before 7000 BC. Early evidence of a rice and grape mixed based fermented drink was found in China from this time.
From: The oldest known winery (4100 BC) is located among a group of caves outside the Armenian village of Areni.
Personality: Has a dark and a light side. There are around 10,000 varieties of wine worldwide.
Favourite destination: Italy. The country produced the world's highest volume of wine last year (21.6 million hectoliters).
Cheese
Age: World's oldest known cheese dates back to 1200 BCE.
From: Archaeologists found the remnants of this in an Egyptian tomb in 2018.
Personality: Can be hard, soft and everything in between. Somewhere between eight and ten types of cheese exist. But these can then be sub-categorised into thousands of varieties.
Favourite destination: The United States. Last year, the country accounted for 29% (5.4 million tonnes) of the world's production of cheese from whole cow milk.
Looking to impress with a wine and cheese party? Well like the guestlist itself, it's all about finding personalities that can bounce off one another.
Wine and cheese pairing guide
With so many sweet, strong and savoury notes, pairing wine and cheese can be a tricky business. Never fear, here's how to stimulate the taste buds with a spread that stuns

Now that you've got those pairings down, here's some cheese and wine-related trivia to spark the conversation.

Our best wine and cheese experiences
Cheese Making and Wine Tasting for Two at Denbies Vineyard
Interested in what happens before your cheese hits the board and the wine's been poured? For cheese and wine fanatics, a seven-hour tasting at Denbies Vineyard in Surrey is a must. This delicious day out starts with an insightful cheese-making session with Norbury Blue Dairy. This is followed by a hearty three-course lunch at Denbies, England's largest single estate vineyard. Curated and guided by experts, you'll wash it all down with a selection of award-winning wines in the afternoon. Mouthwatering stuff.
Cheese and Wine Tasting and Vineyard Tour for Two at Kerry Vale Vineyard
With medieval, Roman and druid roots, a two-hour tasting at Kerry Vale Vineyard is just insightful for history buffs as it is for foodies. Take a tour of the site, learn about their wine-making methods and hear all about the vineyard's fascinating past. Enjoy a tutored tasting of four signature Kerry Vale wines; this award-winning vineyard was recognised with two awards at the English and Welsh Wine of the Year competition 2016 for their wines Shropshire Lady and Summer Days. And if that wasn't enough, it's followed by a platter of locally sourced cheeses, chutneys, pickles and crusty bread. A showstopping end to the perfect day.
Cheese and Champagne Tasting for Two at The Smart School of Cookery
If you prefer your Fromage with a glass of the fizz, then look no further. This tempting tasting session at The Smart School of Cookery pairs six creamy, mature and zingy types of cheese with just as many refreshing champagne flutes. The perfect way to prepare for a dinner party or celebration, you'll come away with plenty of pointers for your own sumptuous spread. And if the cheese and champagne weren't enough, enjoy a tantalising array of appetisers and toasted focaccia too. School never sounded so appetising.
How will you be celebrating National Wine and Cheese Day? Let us know in the comments