Feasts, flights and forest adventures – hundreds of experiences reopen
Thanks so much for your patience.
Because of this and the hard work and support of our partners, we're delighted to announce a huge number of our experiences are now open again for bookings.
From relaxing and idyllic short breaks to petrol-fueled adrenaline kicks, here are just some of the highlights.
Grand getaways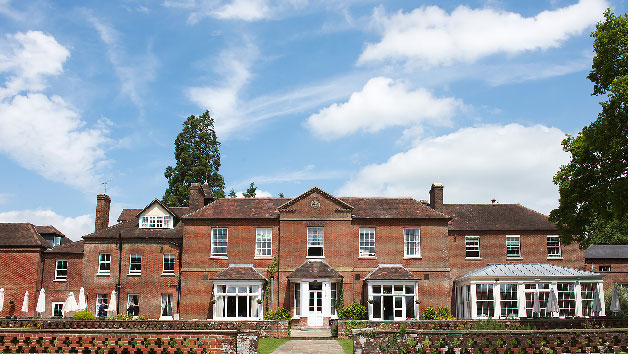 Treat yourself or someone special to a relaxing getaway from the daily grind. These tempting trips around the UK are not to be missed:
Overnight Hotel Break and Dinner at a New Forest Hotel
Been counting down the days to get away? Well, there aren't many places in the UK that provide more of a blissful escape than the New Forest. Pick from a selection of great hotels in the area and enjoy a tranquil overnight stay set amongst the great outdoors. You won't be fending for yourself in the forest though – dinner and breakfast are included too.
Two Night Escape with Breakfast for Two at Alexander House and Utopia Spa
Feel like one night just isn't enough? We don't blame you. At the 5-star Alexander House and Utopia Spa, you can tune out from the world in style. Sleep soundly in a luxurious king room and make the most of the hotel's Grecian pool, sauna, steam room and jacuzzi. Just don't get too relaxed you end up oversleeping – this breakfast is not to be missed.
Country House Escape for Two at Stonefield Castle, Scotland
But for an escape fit for a fairytale, treat you and someone special to a stay at Stonefield Castle. You can relax in the most regal surroundings or try some exhilarating watersports on Loch Fyne – just minutes away. Undoubtedly, you'll have worked up a healthy appetite after that and the hotel's award-winning AA Rosette restaurant will be more than happy to accommodate you.
Social distancing measures have been put in place by these providers to ensure the safety of all guests.
Looking for something else? From boutique breaks to Hobbit hideaways, take a look at some more of our most exciting and romantic short breaks in the UK here.
Aerial acrobatics
Rather get those endorphins running and hit some dizzying highs on your downtime? Here are our picks of the best:
Tree Top Challenge at Go Ape for Two People
Take to the trees and challenge yourself against the canopy with Go Ape. A course that's not for the faint-hearted, intrepid adventurers will be met with Tarzan swings, zip wires and plenty more to get your tummy tingling. But even if heights aren't your forte, you'll be too distracted by the views to care.
Go Ape has put new measures in place to keep everyone safe and healthy. Session sizes are also limited to allow social distancing, so it's definitely a good idea to book in advance.
Up at The O2 Climb Experience for Two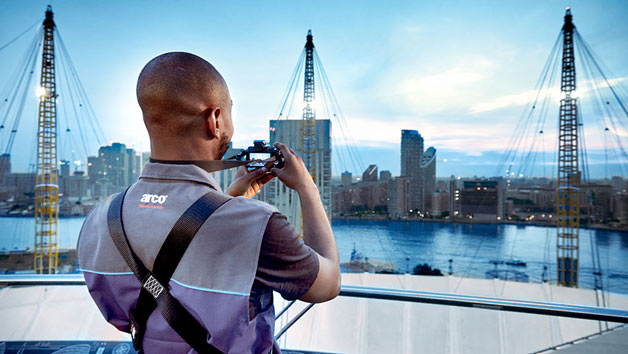 From the canopy to the capital, this is the closest you'll get to those Spider-Man: Far From Home fantasies. Sure, you'll be kitted out with climb boots and a harness, but city views from 52 metres above? It doesn't get much more heroic or cinematic than that.
Up at The O2 has reopened with enhanced social distancing in place. Consequently, each climb has been reduced to less than half the capacity previously in place (from 30 to 10 people). They have also implemented further health and safety measures to keep visitors safe:
Plastic screening installed at reception desks and a cash-free site
Hand sanitiser units installed throughout including on arrival, pre and post-climb
Visitors required to wear their own suitable clothing as full body climb suits or gilets will not be provided (climb shoes are still available)
Staff will be wearing face coverings and gloves
Tickets must be pre-booked and availability is limited
But for action that will send your senses into the stratosphere, soar above the clouds in a dual-controlled glider. First, an experienced pilot will show you the ropes before handing over the controls to you. You'll soon reach semi-cosmic heights of around 2,000 ft – with not a care left in the world either.
High-speed heroics
You can now experience supercar thrills in all shapes and sizes again. However, these are our petrol-fuelled picks of the most exciting:
For Transformers fans or just about anyone who's intrigued to know what it feels like inside an 18-wheeler, this experience is not to be missed. Step inside the cab and test your mettle – or metal – around a custom course. No Decepticons this time but lots of obstacles that are just as tricky. This experience is Available in Oxfordshire, Lincolnshire, Gloucestershire, Yorkshire, Suffolk and Cornwall.
A Land Rover Defender, but not as you know it. Time to slip on your leather jacket and take it for a spin across some post-apocalyptic terrain – the stuff it was made for. Throughout this challenging off-road course, you'll go head-to-head with slopes, ditches and everything in between. Don't worry, this sturdy 4×4 can take it.
Superhero Six Mile Driving Thrill
Ever wondered what it feels like to race through the streets of Gotham? Well, now you can. Because Robert Pattinson might be the next Batman but you'll experience the next best thing with a ride in the Batmobile. Drive this iconic vehicle for six miles and be the hero Gotham deserves.
Social distancing measures have been put in place by these suppliers to ensure the safety of all customers..
Decadent dining
"Date night" hasn't felt the same for the last few months. However, there are now lots of reasons to get dressed up and go out again. Dining out is back – and it's back in style:
Three Course Meal with Bubbles at the Michelin Starred Galvin La Chapelle for Two
Perfect for any special occasion, this Michelin-starred eatery won eight awards in its first year for good reason. Indulge in classic French fare in surroundings that are just as exquisite as the dishes themselves; the restaurant is housed inside a lovely Grade II listed building. What's more, enjoy a chilled glass of Brut on the house. Because nothing else would do, right?
And if you and your dining partner prefer a meat-free meal, the chefs at Galvin La Chapelle will still push the boat out. Book yourselves in for their Seven Course Vegetarian Menu Gourmand and Bubbles. It's just as indulgent we promise.
Kitchen Table for Four at Gordon Ramsay's Heddon Street Kitchen, London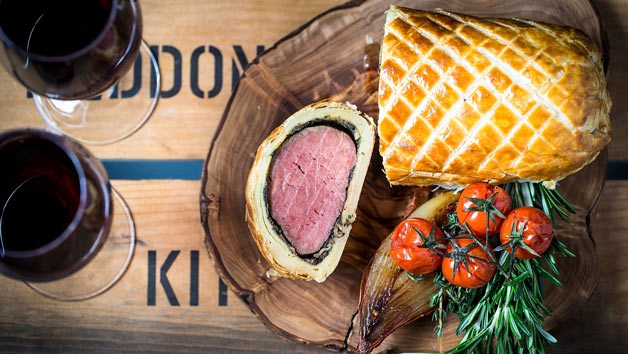 Ever wanted to experience the thrill of service without having to work on the pass. Well, now's your chance. Sit back, relax and enjoy a cocktail while you watch your dishes being prepared for the best table in the house. This special five-course sharing menu includes snacks, individual starters, Ramsay's signature beef wellington, sorbet and a decadent dessert. We guarantee, this is a million miles away from your kitchen nightmares.
Unlimited Sushi and Asian Tapas with Bottomless Drinks for Two at Inamo
And for something a little different, fusion cuisine doesn't get any more exciting than Inano. For 90 minutes, you and your guest will enjoy endless sushi and Pan-Asian tapas – plus bottomless wine, beer and soft drinks to wash it all down. A restaurant designed for the future, order using your digital table and enjoy interactive games as well. Available throughout London at restaurants in Covent Garden, Soho and Camden.
These restaurants have all put social distancing measures in place to ensure all guests can dine safely.
Animal adventures
Fun for kids and grown ups alike, experience the wilder side of life with these animal adventures:
Zoo Keeper Experience for One at Drayton Manor Park, Home of Thomas Land
Welfare, enrichment, science and conservation; just another day in the life of a zookeeper. By slipping on the overalls for a shift at Drayton Manor, you'll come face-to-face with cheeky meerkats, exotic reptiles and other incredible inhabitants. This is a fun and fascinating day for anyone who's interested in the profession or just loves to be around wildlife.
Drayton Manor Park has put extensive COVID-19 measures in place before reopening. You can read more about their response here.
And for ornithology enthusiasts, why not try a Two Hour Falconry for Two at Coda Falconry or an Owl Encounter at Lea Valley Park Farms? Along with compelling insight from experts, you'll also get the chance to fly these majestic birds to-and-from the glove.
These experience providers have reopened safely with enhanced social distancing measures in place.
Jurassic Coast Cruise for Two from Poole Harbour
Last but not least, take a trip back 65 million years to the Cretaceous Period and feel the fossilised footsteps of giants. Because dinosaurs might be long extinct but an adventure around Dorset's Jurassic Coast is sure to thrill any budding paleontologist-in-the-making. With expert commentary from the captain, you'll sail from Poole Harbour to Swanage and back again. But not before you've had the chance to take in some breathtaking scenery. It's no stretch of the imagination to consider the magnificent creatures that once roamed these shores.
Some of the locations for this experience are beginning to reopen. But for more information, please check with the supplier upon booking.
Not quite what you're looking for? Don't worry, we've listed all of our experiences that are now open for bookings here.