Knife Skills with Michel Roux Jr.
Partnership Manager Ciana recently got her knife skills sharpened (see what we did there?) at Michel Roux Jr's Cactus Kitchen. Read on to find out more.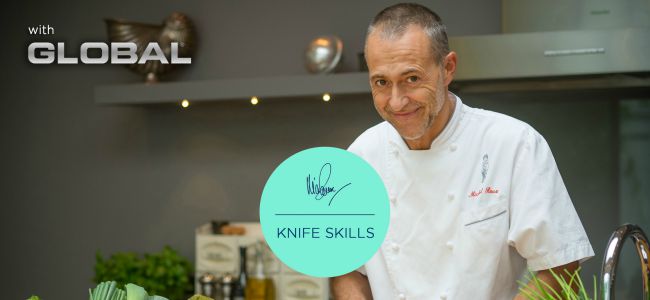 1. Can you take us through the format of the class?
There were a maximum of 12 participants and we all had our own individual cooking stations, with state-of-the-art Miele induction hobs and ovens. In a large demonstration area, Jess (who regularly assists Michel Roux Jr) showed us all the different kinds of knives, talked about their purpose and advised how to sharpen them. She showed us a knife skill and then we all went back to our stations stocked with Global Knives to attempt them ourselves.
We covered dicing (small/medium/large), the batonnet, the matchstick, julienne and bruniose. We used this to make a mirepoix (an essential base for many stocks, stews and sauces) and bake our own herb and cheese scones. We also made a tomato salsa.
We rounded the afternoon session off with Prosecco and a cream tea – absolutely delicious! We got to take home everything we chopped so there was no waste. We were also each given a tote bag, apron and instruction booklet for advice.
2. On a scale of 1 – 10, what were you knife skills before the class?
I'd say I was about a five, I have been to other cookery lessons before so have some basic knife skills.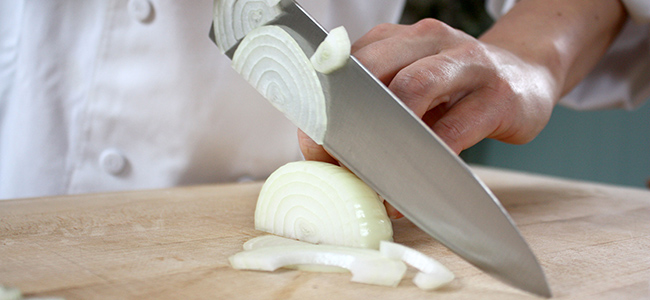 3. And after?
After I felt much more confident, I can now do fine julienne which I was always amazed by! I always thought it would have to be a machine that got spring onion that fine in Asian cooking; now I know it's just great knife skills, AND I can do it myself!
4. Have you been using your new found skills at home?
Yes, I have made the salsa again which was delicious. I am now always careful not to overchop my herbs!
5. What was the most interesting thing you learnt?
Cut a flat surface to rest the object you're cutting on so it doesn't slip. Square off round vegetables such as carrots and potatoes by shaving off all the round sides so you have a square block.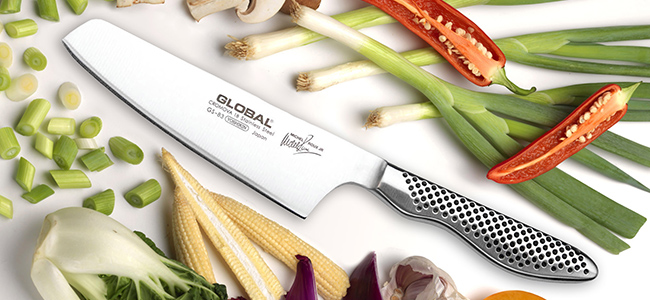 6. Who would you recommend this class to?
I would recommend this class to anyone – from foodies wanting to improve their cooking by mastering new knife skills, to novices keen to become more confident with their knives.
<>
Thanks for sharing. Arrange a knife skills class via Red Letter Days, at just £149.
Images: RLD