Weird and Wonderful Wimbledon Facts
It's almost that time of year again and Wimbledon is just around the corner, are you excited? Ever wondered how many glasses of Pimms are consumed at Wimbledon? What about the amount of bananas the players eat? This year, we've decided to look at another side of the world's favourite tennis tournament. We have come up with some weird and wonderful Wimbledon facts for you!
Equal Pay
Women only recently started getting paid the same as their male counterparts, after equal pay was introduced in 2007. To put that in perspective, Roger Federer earned £655,000 for winning the 2006 title, while Amelie Mauresmo only took home £625,000. The 2015 Wimbledon singles champions will win £1.88 million, an increase of £120,000 on last year.
Youngest Player
The youngest ever player at Wimbledon was 13 year old Austrian Mita Klima, in 1907. In 1887 Charlotte Dod became the youngest player ever to win a Wimbledon singles event at the age of 15. Martina Hingis was also 15 when she became the youngest Wimbledon doubles champion in 1996.
War Interruptions
World War One and World War Two were to blame for the tournament's interruptions between 1915 – 18 and 1940 – 45.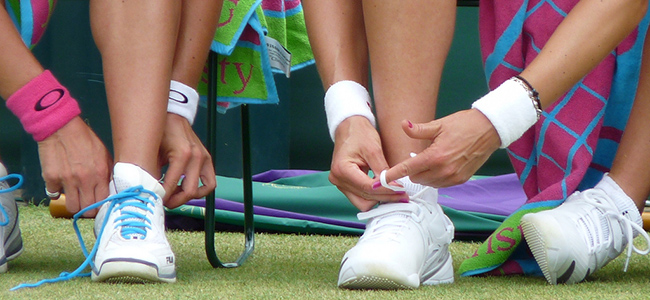 White Balls
The yellow balls that we've come to associate with the sport were actually white until 1986, but umpires struggled to see them. On average, 54,250 balls are used during the tournament, and 250 ball boys and ball girls are employed.
Food for Thought
Each year 207,000 meals are served, 100,000 pints of draught beer and lager are poured and 230,000 glasses of Pimm's are gulped down. The players eat around 15,000 bananas, 142,000 portions of English strawberries are consumed and 28,000 bottles of Lanson Champagne (official supplier – Wimbledon do not accept sponsors) are drunk.
Images: RLD, Creative Commons and SouthEasternStar via Flickr.