Horrifying Halloween Films to Watch in 2017
The autumnal pleasure of putting on a jumper, settling into that well-worn spot on the sofa and cracking open a bag of microwave popcorn in front of a scary film is one we wait patiently for all year. This Halloween we've picked out some of the most engrossing horror films around. There's something for every taste and age, so whether you're into your hardcore slashers, your vintage noir or your ghost stories, we've got a movie designed to leave your nails and nerves in shreds.
We're big believers in the power of films here at Red Letter Days HQ. Our Concerts and Cinema experiences make a thoughtful gift for the film buff or culture vulture in your life. For those who like their entertainment live, our London Theatre gifts are a thoroughly festive treat.
So here they are, our hand-picked horrifying Halloween films to watch in 2017. Crank open the coffin lid and dive right in:
The Classic

The Exorcist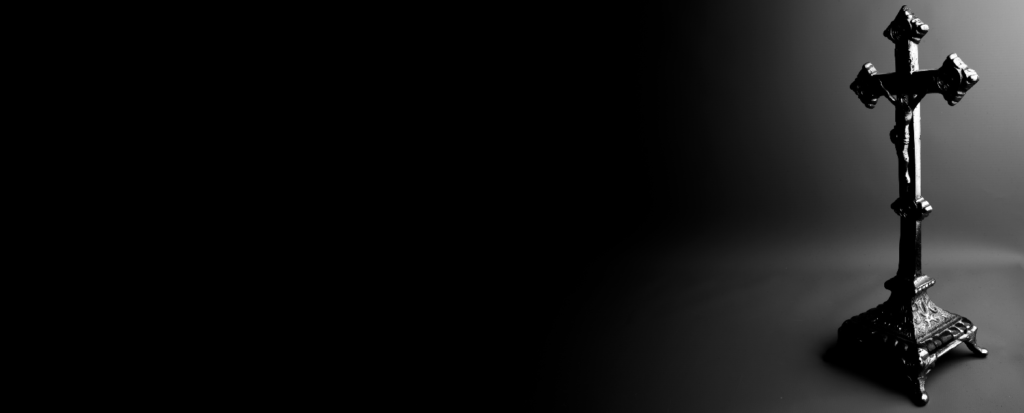 The power of Christ compels you!
Surely very few people are unaware of the story of the possessed 12-year-old girl and the two priests who try to save her. Gruesome, terrifying and utterly iconic, The Exorcist is consistently voted as one of the scariest films of all time by publications such as Entertainment Weekly and Time Out. Not many people know the original novel of the same name (written by William Blatty) was inspired by a real-life exorcism, that of a young boy known by the pseudonym Roland Doe in 1949. The film's director, Friedkin, was granted access to the diaries of the priests involved and also spoke with Doe's aunt. Another fun fact: The voice actress Mercedes McCambridge voiced the demon, and ensured she sounded as rough as possible by swallowing raw eggs, drinking whiskey and chain-smoking.
Certificate: 18
UK release date: 1981 (but 1973 in the US)
The Kids' Pick

Goosebumps
You've just released every monster I've ever created!
R. L. Stine's Goosebumps book series was a fixture of every child's bedroom shelf since the first novellas were published in 1992. It's surprising, considering its popularity, that it took until 2015 for a film to be made. Jack Black stars as author Stine, a mysterious father cursed with locking up monsters in his books to stop them getting out.
Certificate: PG
UK release date: 5 February 2016
The Remake

It
Time to float.
The original TV mini-series starring Tim Curry is responsible for a generation's coulrophobia (that's 'fear of clowns', word fans). Now, 27 years on, the brand new remake of It has arrived, courtesy of director Andy Muschietti. Stephen King's nightmarish clown has had a makeover in this coming-of-age tale that sees a band of outcast kids facing their fears. The new film has garnered plenty of enthusiastic reviews despite some over-reliance on CGI effects. Go see it if you like your baddies as charismatic as they are sinister.
Certificate: 15
UK release date: 8 September 2017
The Foreign Film

RAW
An animal that's tasted human flesh isn't safe.
In Julia Ducournau's sensual and visceral French-language horror, a life-long vegetarian gets her first taste of meat as a freshman at veterinary school. Gore lovers will find much to enjoy in this grisly offering but there's far more to get your teeth into below the surface. The film can be read as a feminist parable for the way that women's sexuality and liberty are vilified.
Certificate: 18
UK release date: 7 April 2017
The Low-Budget Indie

The House of Him
In the end, he kills me.
Comedy writer Robert Florence turns his hand to horror in this ultralow budget flick. A misogynistic masked killer preys on women, but one night he and his latest intended victim hear strange voices and banging coming from the house's nooks and crannies. It looks increasingly like the murderer's past is catching up with him. Florence spent a mere £1000 making the film and filmed it in his mum's house. It's a shining example of the level of menace that can be achieved with a clever idea, claustrophobic setting and high-quality acting.
Certificate: 15
UK release date: 22 February 2014
The Art House Movie

A Ghost Story
They're just things I wanted to remember so that if I ever wanted to go back, there'd be a piece of me there waiting.
Thematically, this one fits the bill, but it's more of a love story than a scary one. Filmmaker David Lowery drew inspiration from a wide range of films including Spirited Away and Poltergeist to create this pensive, metaphysical tale. As there is almost no dialogue the burden of responsibility sits on Rooney Mara and Casey Affleck, who do not disappoint as the amorous young couple. Don't expect to be sleeping with the lights on after this one; the ghost story genre is borrowed in order to explore themes of grief, love and the nature of existence.
Certificate: 12A
UK release date: 4 June 2017
The Gorefest

Hostel

A surgeon, he holds the very essence of life in his hands.
Not for the fainthearted, Hostel is as gruesome as they come. The action unspools in Bratislava, where tourists are preyed on to supply the Elite Hunting Club: a playground where the rich can pay to torture and kill. College students Paxton and Josh are the wretched pair who find themselves tied up in a grisly dungeon, adorned with vicious looking tools. A second and third film followed, but the original is the best. Graphic, dark and unrelenting, this is horror at its very goriest.
Certificate: 18
UK release date: 24 March 2006
The Funny Frightener

Shaun of the Dead
We may have to kill my stepdad.
Comedy zombie flick Shaun of the Dead parodies the title of Romero's Dawn of the Dead, but has surely become at least as much of a cult classic in its own right. Sean Pegg (who also co-wrote) stars as the loser trying to win back his ex and reconcile with his mum while at the same time dealing with the zombie apocalypse.
Certificate: 15
UK release date: 9 April 2004
We'll leave you with a quote from Gourmet Cinema Club, Malmaison who have fine-tuned the cinematic experience to an art:
We all love going to the cinema to be transported and lost in a story. At Gourmet Cinema Club we like the journey to start from the moment you receive an edible cinema ticket. You then glide your way into the bespoke cinema room, take your first sip on a cold glass of bubbles and cosy up on sofas and armchairs with your blankets at the ready. Snuggle up and be transported into your film with some tasty Gourmet Cinema snacks.
Did you catch The Woman in Black: An Interview with Stuart Fox? Fans of creepy theatre, don't miss our exclusive dialogue.
Happy Halloween!
Images and video courtesy of YouTube, Pixabay and Red Letter Days.