Got a Voucher? Try Our Unusual Gift Experiences
If you're one of the people who received an experience gift card from Red Letter Days this Christmas, you might be sat there scratching your head as you try to decide what you're going to use it on…
If you fancy doing something really unusual in 2013 to get the year off to the best possible start, look no further. We have it all.
Wigwam Break for Two
If you ever played Cowboys and Indians as a child, you'll love our wigwam break. It's an unusual form of camping that provides all the equipment needed for a fun night away (bow and arrow, headband and feathers are optional).
Llama Trekking
Ever taken a walk and thought there was just something missing? Well how about taking a llama out on your next trip? Stroll through the countryside with this fluffy creature for the most memorable walk of your life.
Overnight Ghost Hunt 
This is the perfect experience for anyone with an interest in the paranormal. Take a tour of an historic building before trying spooky experiments such as glass moving, vigils and Ouija boards.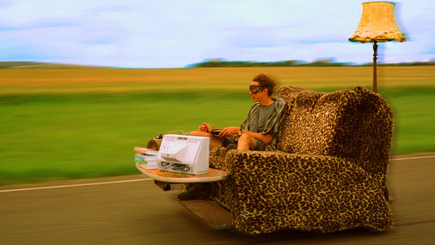 Indoor Climbing
If we get an incredibly cold winter or if you're thinking of moving to the North Pole in the near future, ice climbing skills could be just what you need. This vertical, 50 foot wall made out of ice may seem like a daunting prospect, but you'll be climbing it in no time.
Zombie Apocalypse 
Want to stop zombies from taking over the world? Seriously, who wouldn't?! Complete a range of missions to stop the spread of 'infection' on this action-packed zombie challenge.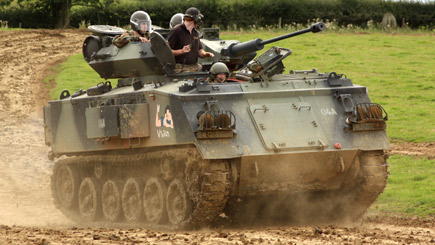 Tank Paintball Battle
Bored of the standard paintballing day out? Then how about throwing a tank into the mix? With combat, target practice and tank driving, this is the ultimate thrill for alpha males.
Water Jet Pack Flight 
Is it a bird? Is it a plane? No it's a water jet pack flight! Experience the sensation of flying over water with this amazing invention that allows anyone to step into Superman's shoes (or pants) for a day.
Medieval Jousting 
If you're already getting fed up of 2013, why not travel back to medieval times and get kitted out as a knight? Learn how to use a flag, lance and shield whilst riding a horse on a medieval jousting day.
Extreme Dodgems 
Many of us love having a ride on the dodgems at the local fairground, but these extreme dodgems are like nothing you will have experienced before. You don't have to worry about being careful here either as bumping, crashing and jolting is all part of the fun.
What will you be spending your vouchers on?
Images via RLD