The Best Letterbox Gifts for 2021
Let's be honest, the longer we've been indoors, the harder it's been to get creative with gift ideas. There are only so many bunches of flowers one person can receive on their birthday before their lounge starts looking like a florist!
If you're running out of ways to keep your gift-giving fresh and funky, we've got just the ticket in the form of letterbox gifts. No matter the occasion – a birthday, a new baby, a bar mitzvah – there's guaranteed to be a letterbox gift to fit the bill. 
Ready to send something a little different in the post? Here, we've laid out everything there is to know about these lockdown lifesavers, from how they work, to their benefits and a whole host of inspiration. Strap in party people, it's time to discover the very best letterbox gifts for 2021.
What is a letterbox gift?
A letterbox gift is exactly that, a thoughtful gift posted directly through the recipient's letterbox. And they don't even need to be home to receive it! Genius.
As the country has adjusted to life in lockdown, the popularity of UK letterbox gifts has absolutely skyrocketed. From foodie selection boxes to arts and crafts packages, postal gifts are the perfect answer for those looking to send a present to a special someone while social distancing, thanks to the benefits and safety of contactless delivery.
And don't fret about losing that personal touch, either. The majority of letterbox retailers offer personalised gift-wrapping options and beautifully designed cards, too.
Letterbox gift ideas for 2021
So, let's get gifting. Here's our pick of the best letterbox gifts for 2021 for her, for him, for them, for you and for every occasion in-between.
A Letterbox Gift for Chocoholics
For the one with a sweet tooth
The box may say it feeds four, but we have a feeling this one's not for sharing. The perfect surprise for chocolate lovers, this chocoholics letterbox gift ticks off all the main chocolate food groups: hot chocolate, chocolate chips, chocolate popcorn and much more.
Full to the brim with gourmet treats, from brilliant brands such as Mallow & Marsh, Ooh! Chocolata and The Dormen, it's time to post a little cocoa-fuelled luxury through someone's door.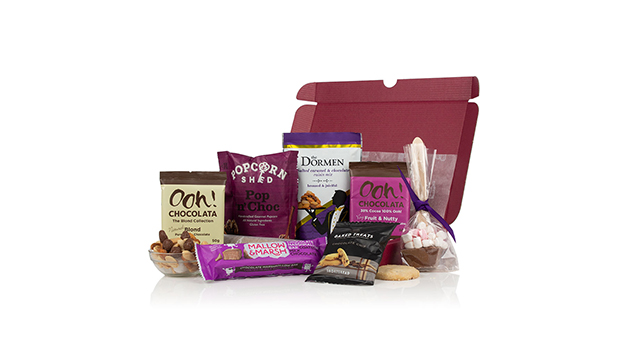 For the one who done good
Congratulations Letterbox Sweets
Know someone who deserves a good pat on the back? Say no more – say it with Congratulations Letterbox Sweets instead!
This letterbox gift is a wonderful way to say 'well done' with all your pick 'n' mix favourites, from foam shrimps to jelly beans and cola bottles. For an extra special touch, personalise the box with their name to make them feel like a million dollars as they get stuck into their tasty chews.
Sound good? We also have a personalised Happy Birthday Letterbox Sweets Gift for those celebrating their big day!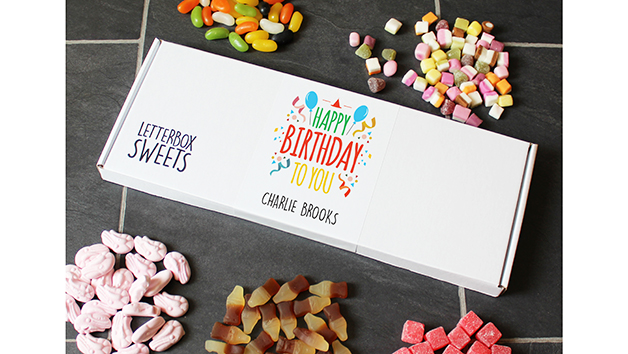 For the one who loves a tipple
Gin Themed Letterbox Gift Selection
Ideal for those who like their drinks served with tonic and lime, this gin-themed postal gift is packed full of goodies, including Choc Affair Gin and Tonic Milk Chocolate, SugarSin Gin Fizz Gummies and a miniature bottle of the good stuff to boot.
A cold G&T and specially hand-paired snacks? Sign us up! Help a loved one get in the spirit with this lip-smacking box of goodness.
For the one who loves to relax and unwind
The Sleepy Head Natural Care Letterbox Gift
Packed with top pampering picks and snooze-inducing scents, this letterbox self-care gift is the perfect choice for those who deserve an overdue bit of 'me time'.
Described as a 'hug through the letterbox', the parcel is full of all-natural goodies curated to soothe the body, relax the mind and ensure the world's best night's sleep. This luxurious letterbox gift contains a Sleep Well Balm Stick by Scentered, Sleepy Heath Bath Salt blend from Made by Coopers Apothecary, 100% Mulberry Silk Luxury Sleep Mask, Sleep Easy Pamper Kit from UpCircle, Lavender Soy Wax Melts and Organic Hemp Tea from Body and Mind Botanicals.
For the one who you think is really grate
Three Month Letterbox Cheese Subscription
It isn't easy being cheesy, but it sure is delicious. Find us a better gift than gourmet, hand-wrapped cheese delivered straight to the door? For three months? With recipe cards and an extra free gift? Yes please.
Each monthly delivery comes filled with a variety of four seasonal cheeses for a special giftee to discover, as well as delicious relishes and moreish biscuits and crackers.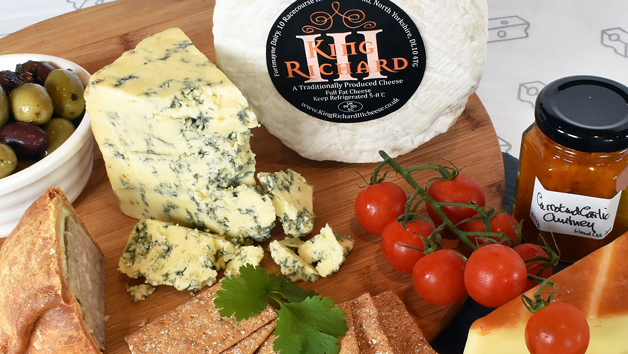 For the one who shines bright
Name a Star Gift Box
As far as letterbox gift ideas go, this one's out of this world. If you want to let someone know how special they are, what better way to do it than to name a star after them?
Named on the Intergalactic Star Database until infinity and beyond, all that special someone has to do is look up at the night's sky to know they're loved. This quirky postal gift includes a star area coordinates sheet, as well as a map of the night's sky, a guide to Northern Constellations and a personalised certificate that they can show off on their next Zoom call.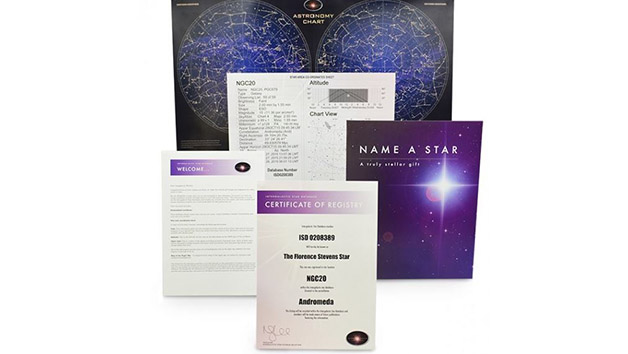 For the little one who colours outside the lines
Six Month Subscription for Dib Dab Art Club for One Child
Are you buying for a creative little cookie? Say hello to Dib Dab Art Club's six-month letterbox subscription. You heard us correctly – six whole months of exciting, hands-on arts and crafts activities to keep little hands and minds busy and bursting with ideas!
Designed by qualified art teachers for children aged three to eight years, these art boxes are fit to burst with materials, paints and craft kits to educate and inspire developing minds to express themselves through artistic exploration.
[IMAGE]
For the one who likes the sweet life
Three Month Stirrd Fudge Letterbox Subscription
Give the foodie in your life the ultimate letterbox gift subscription – three months' worth of gourmet fudge delivered straight through their door. Stirrd's delicious fudge in a box is luxuriously crafted in Yorkshire and is lovingly stirred by hand to ensure delicate flavours and a smooth finish.
It's the perfect treat for fudge lovers and fervent foodies alike and includes a mouth-watering gourmet fudge, a 'Flavour of the Month' fudge and a special surprise treat! 
Send a little love through their letterbox

It's been a tough old year staring at the same four walls, so why not brighten someone's day with one of our thoughtful letterbox gift ideas? Explore our full range of letterbox gifts or sign up to our newsletter for our top tips on smashing the gifting game in 2021!