Five of the Best Proposals on the Internet
This post was originally created for National Proposal Day (20th March which we also think of as the vernal equinox or the start of spring). Despite what you might be thinking, the roots of this day don't lie with a greetings card company but with the worldwide web.
However, with Harry and Meghan wedding fever written all over this month, we decided to revisit National Proposal Day. It is a time for new beginnings and declarations of lifelong commitment – and also (ok, mostly) an excuse for us to hunt around online, digging up some inventive marriage proposals.
1. Matt's Movie Trailer Proposal: http://youtu.be/pnVAE91E7kM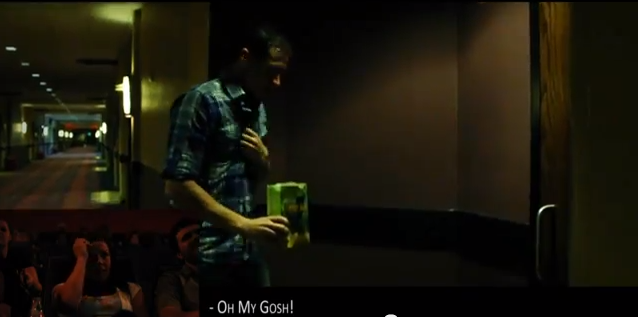 The idea: Take one blissfully unaware girlfriend, bring her to the cinema and watch her expression as the trailers start, and a familiar voice and a story plays out on the screen in front of her.
 2. The Pictionary Proposal: http://imgur.com/a/QwO0t
The idea: Search through an entire pack of Pictionary cards for one that says "marry". Do some clever Photoshopping, then invite your friends and girlfriend over for a rigged board game. The winner is the man who hears "Yes!"
3. Isaac's Live Lip Dub Proposal: http://youtu.be/5_v7QrIW0zY
The idea: Organise a fully choreographed dance routine on your parent's street involving your friends, family, a marching band, an assortment of hats and some video linked laptops. Sit your girlfriend on the back of a Honda, give her some headphones, press play on Bruno Mars' Marry Me and get lip-syncing.
4. The Shock Building Leap Proposal: http://youtu.be/hya9xxn7CA0
The idea: Give your girlfriend a really big shock on what's meant to be the most romantic moment of her life so far by leaping off a building just as you're about to propose. Needless to say, we don't fully endorse this one.
5. The 19:57 from Euston: http://youtu.be/3mWXrHi1Rks
The idea: Fill an entire London Overground carriage with a crowd of your singing friends, and make sure your girlfriend is seated in the middle of it all on her commute home from work. Something tells me it's gonna be a lovely daaaaaay…
For more inspiration and unconventional ideas, take a look at our list of experience days. Are you brave enough to pop the question on a skydive?
Images: YouTube; justgrimes via Flickr