Out and About: Zoo Keeper for the Day
One of the perks of working at Red Letter Days is that every now and then, a lucky staff member gets to try out one of our experiences and have a special day of their own.
A few weeks ago we sent Kate, our Service Development Manager, to try out being a zoo keeper for the day. Here's what she got up to: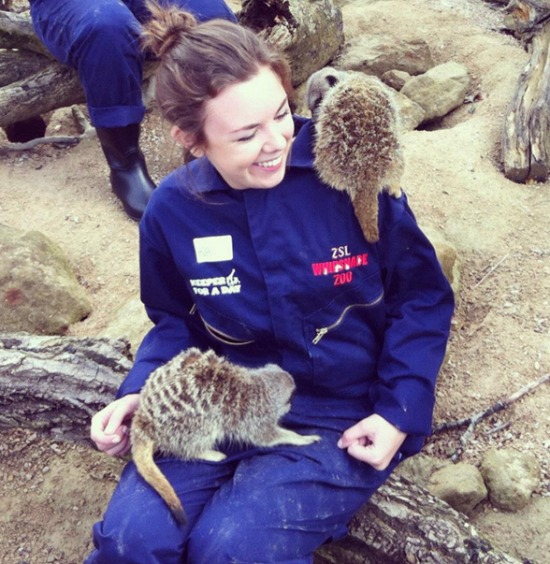 "When we arrived, we headed to the on-site café to begin our day with a bacon sandwich and cup of tea, along with the two keepers who explained the itinerary.
Briefing done and bellies full, we donned our jumpsuits and name tags and hopped in the 4×4 for our first stop, the rhinos. After mucking out the enclosures while the rhinos looked hungrily on, we got to hand-feed them fruit as they slobbered all over our suits.
One naughty rhino took his time and made us late for our next stop which was the tigers- and you don't want to keep a tiger waiting! We followed the tiger round its enclosure from the outside then went in to watch it feast on a piece of meat just a couple of feet away from us.
We then went to feed the very lovely meerkats with live crickets, also stopping along the way to serve lunch to the wolves and wolverines (yes, a wolverine is a real animal!) consisting of horse ribs and dead mice.
Luckily, this was all before our own lunch and, after a hearty meal back at the café, we set out again to visit the elephants and got to hand-feed one of them banana, although most of it was sprayed all over us!
We then headed to the giraffes to hold branches for them to strip with their tongues, before driving across the zoo to the penguins where we threw them fish and got them swimming for the zoo's penguin talk.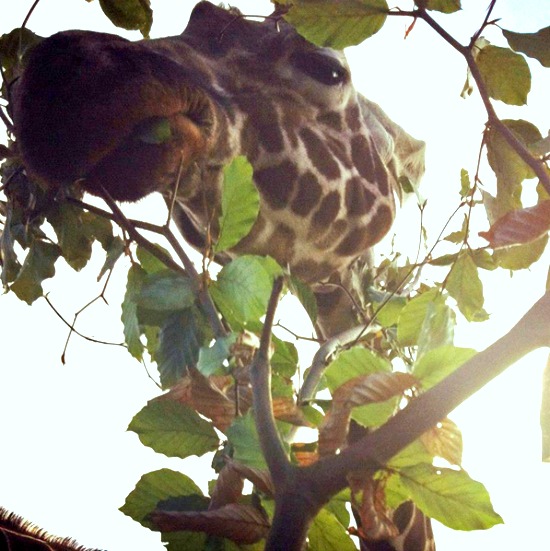 We ended our very busy day by making party bags for the chimps, which consisted of hot chocolate, jam, sultanas and fruit. After placing them around and cleaning their enclosure, we got to watch outside as they messed up all our hard work effortlessly in a matter of seconds.
At the end, we were presented with a t-shirt and certificate and were able to visit the rest of the zoo at our leisure. It was such an amazing experience and I would love to do it again and again."
Do you fancy being a keeper for the day? Take a look at our zoo experiences and let us know how you get on.
Images courtesy of RLD.