Out and About: A Wimbledon Tour Day with Lunch
It's time for the second of this week's Out and About, where one of our lucky staff members gets to flee the office for the day and try out one of our experiences for themselves.
Not long ago, it was the turn of Gemma from our Online Marketing department, who willingly embarked on our Wimbledon Tour Day with Lunch. Here's how she got on:
"This has to be one of the nicest days out I have experienced since being at Red Letter Days. The tour guide was very informative, giving us lots of insight into the history and background of the tennis club and the Wimbledon tournament itself.
Obviously, the tour takes place outside the tournament, so it was amazing to see it so empty and eerily quiet. On this tour we got to see things that the members of the general public do not usually get to see, like the press room and player's area – perfect for cheesy photo opportunities!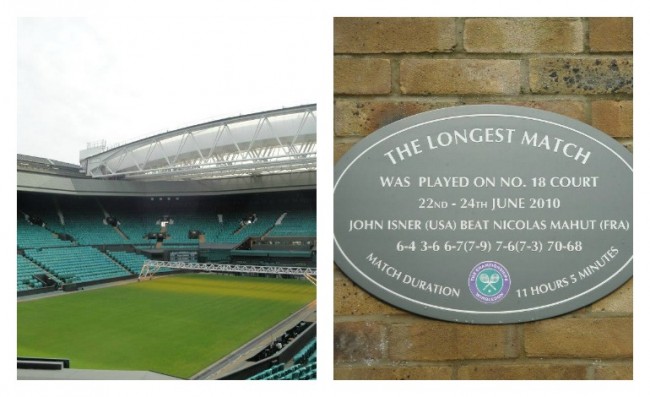 Lunch was very tasty and warming after being outside in the cold. Then after lunch we moved on to the museum with an interactive tour and 3D film. We were allowed to wander through the museum at our leisure. Once we were ready, we headed back to the restaurant for champagne and strawberries. A fitting end to a very lovely day."
Did you know?
The last wooden racket used at Wimbledon was in 1987
The Chair Umpire for each match decides whether the players are dressed suitably for the occasion!
The tallest ever Wimbledon competitor was (and still is!) Ivo Karlovic, who stands at a whopping height of 6'10"
Perfect for sports fans who dream to experience the exciting stadium atmosphere, would you like to get behind the scenes of a famous sporting ground? Have a look at our selection of top class stadium tours.
Images courtesy of RLD.