Classic Car Driving at Heyford Park
Recently RLD's Darpan and Andrew headed to Heyford Park to enjoy a classic car driving experience courtesy of U Drive Cars. Darpan jumped behind the wheel of a Porsche 911 and Andrew tried his hand at driving a Shelby Mustang 68 Fastback. Find out how they both got on in these classic cars and why not re-read Andy 's account of driving the Mustang at Brands Hatch?
Our guys headed off down the M40 towards Oxfordshire and Heyford Park, a track in a fantastic location not only close to London, but Birmingham, Northampton and Swindon too!
When they arrived, Darpan and Andrew found the venue buzzing with budding car enthusiasts and the atmosphere was pretty infectious. They soaked it all in as they waited for their induction, where they found out the racing circuit rules and were introduced to the classic cars they would be driving.
During the induction, the duo were taken on a bus tour of the circuit to learn how to approach the turnings safely, as well as getting a lesson on how and when to brake on the track and what to do next during the actual drive. This gave them a great overview of the track before their big moment, when both headed out in their respective cars.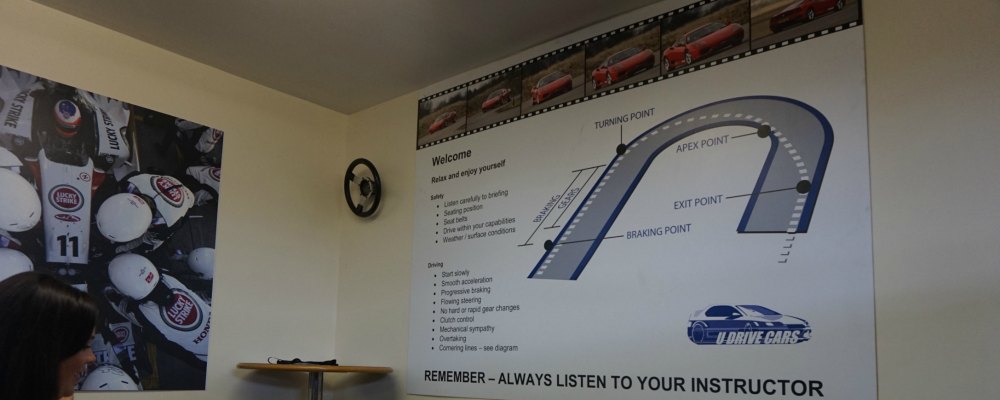 Darpan was first on the track and had the pleasure of driving a white 1972 replica of the Porsche 911 – a classic vintage car with dark leather interior. Since 1963, the Porsche 911 has been one of the world's most iconic motoring machines. Darpan first received a passenger lap in the Porsche, for a chance to get familiar with racing lines and track driving techniques. Then it was his turn to slide behind the wheel and rev up the classic Porsche for 6 stunning laps of Heyford Park's one mile circuit.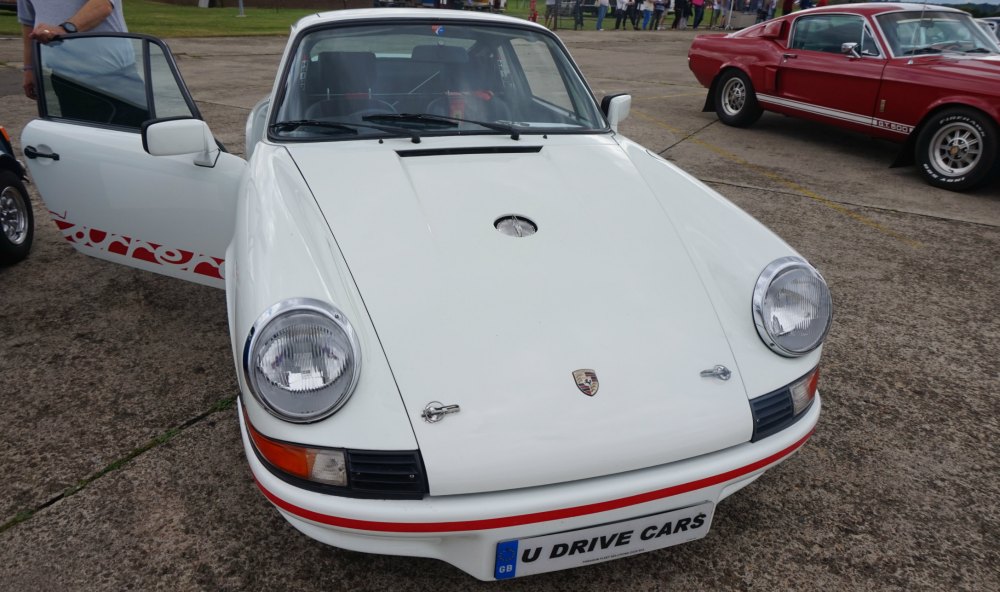 Darpan said "It had an immediate vintage/retro look and feel and when I drove it, I was surprised it could reach such great speed".  The steering and brakes felt heavier than he was used to, but it was a great experience once Darpan got to feel the might of its 230 bhp, rear-mounted 6 cylinder boxer engine. "The instructor was on hand to tell me when to brake, slow down and turn. I did feel like a pro racing driver, just for a while". Just as he felt he was gaining confidence, after 6 laps driving, the experience ended and Darpan concluded "I wish it had lasted longer".
Next, it was Andrew's turn to drive the Shelby Mustang 68 Fastback, famous for featuring in the film Bullitt and as Eleanor in Gone in 60 Seconds. The V8 Mustang driving experience proved initially more difficult than Andrew had anticipated, as the American muscle car built out of heavy metals with an enormous V8 engine, meant as Andrew put it "It didn't really do corners very well on the track, but in a straight line it was superb!".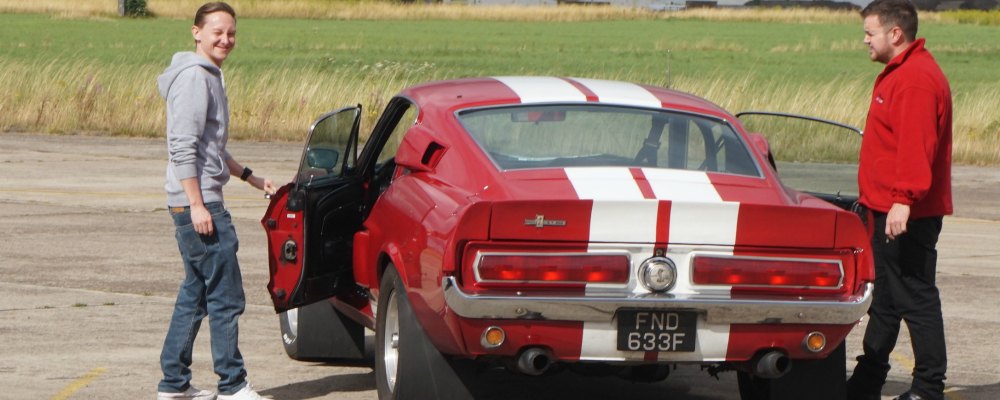 Andrew went on "The circuit is an oval shape, you could hammer it in the straights but the car was built before power steering and power assisted brakes, weighed the best part of a couple of tons  and stopping and turning was a definite work out! The Mustang made the best noise on the straights though".
Andrew had grown up watching films like Bullitt and Gone in 60 Seconds and the V8 Ford Mustang has always been his favourite car. Specifically, the Shelby Mustang 68 Fastback model is his favourite ever model and it had been his dream to drive one. For Andrew "Sometimes dreams do come true, this experience more than lived up to expectation and the car was as out of this world to drive as I had always hoped".
Gentlemen, you're welcome! At Red Letter Days we're all about making dreams come true. We couldn't have done it without our partners at U Drive Cars, so thanks to the dedicated staff there who run a track that petrol heads clearly love.
For adventurers in search of a new experience, complete laps around this iconic circuit; showing off timeless and classic cars.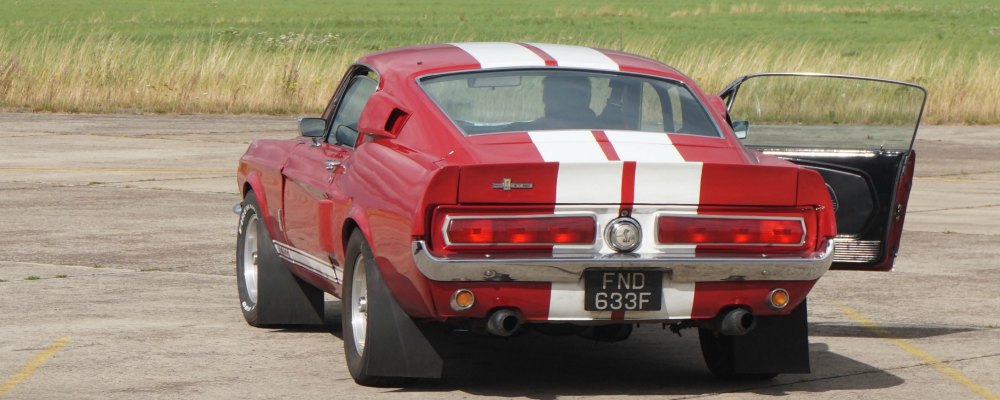 If all this talk of classic cars has got you wanting to get behind the wheel of one, check out our range of classic car driving experiences and decide which vintage beast you want to try out first!
Images: RLD