One choppy sea, sky blue summer's day recently, two colleagues from Red Letter Days enjoyed a day trip to the coast, for a half day out sailing on the Solent. With thanks to our friends at Blue Box Sailing, they were made to feel very welcome and can now consider themselves to be proper sailors (well almost, it takes rather longer than half a day to perfect the art of sailing, but a few hours guidance makes for a great start)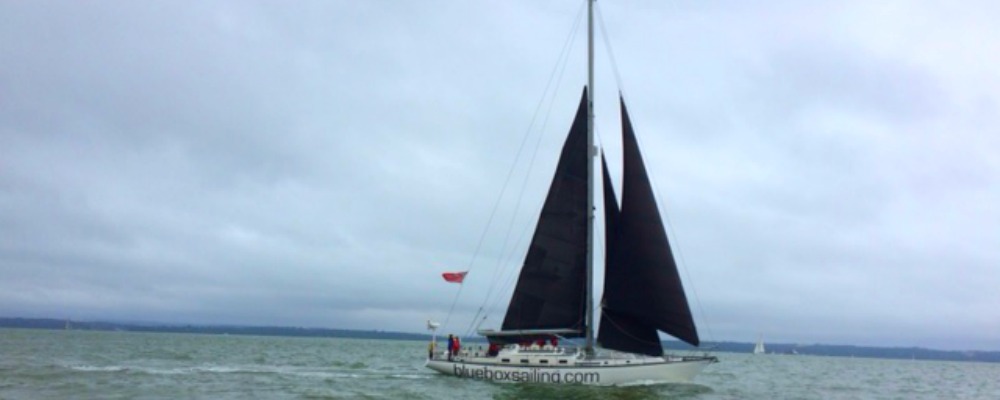 ON YOUR MARKS…
Jamila, who works in our Fulfilment Department (making sure any red box order is always correctly packed and delivered) was the first of our duo to wax lyrical when we asked about her trip. "My half day sailing experience was easy to arrange and book, and very well organised" she told us. "Once I arrived at Blue Box Sailing in Southampton, I was met by one of the staff who showed me exactly where to park and checked me in. I was given my wet weather clothing and directed to the café upstairs where I was greeted with a drink. The café was located right on the waterfront with beautiful views, it really was the perfect start for a sailing trip. I was dead excited"
GET SET..
Dan, one of our top Corporate Managers, is more often out on the road seeing clients than in our London office, but the sailing trip gave him a rare day out combining work and pleasure. He joined Jamila ready for the trip "Once all guests had arrived, we put on our life jackets and made our way onto our boat. The yacht, otherwise known as a Clipper 60 ocean race yacht, was a beautiful craft. We were shown around, led down under the deck and given a brief history lesson on the boat's origin by skipper Jono. His friendly, confident manner made us all feel at ease and he had a great sense of humour.
Back up onto deck, we were taught all about the mechanics of the yacht, before preparing it ready for the sail by fixing the leading ropes and pulling the sails. It was a real team effort which was a nice way to break the ice with other guests, as it got us all talking and working together. Before setting sail, we tucked into a lovely lunch on deck. Freshly made by the on-board staff, crusty baguettes went down well and gave us fuel for our pending journey.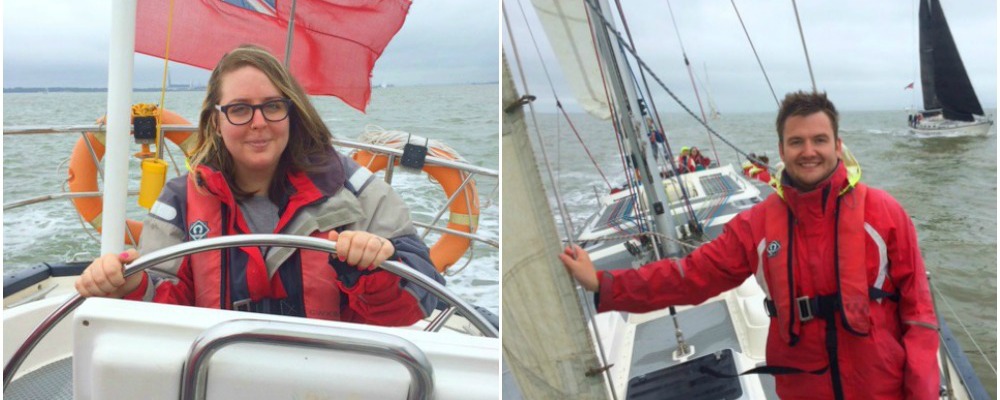 GO!
The motor was used to take us far enough out into the River Hamble to get the other sails up! We all had a chance during our trip to steer the yacht which was both an exciting and a scary experience all wrapped into one! Jono kept us entertained the whole way and kept conversation flowing as well as answering any questions we had. Refreshments were available on the return journey – I make it a habit never to say no to a hot cuppa and a biscuit!"
Jamila concluded "It was a rather rainy day, but somehow it made the experience all the more fun! The air was wet and cool and the sound of the water although choppy was strangely soothing. There are more extreme watersports but overall the experience is one I will never forget. It was fun, interesting and very relaxing being out in the fresh, open air and far from the city. The staff were fantastic from beginning to end, they had tons of knowledge and made everything really smooth, When can I go back?"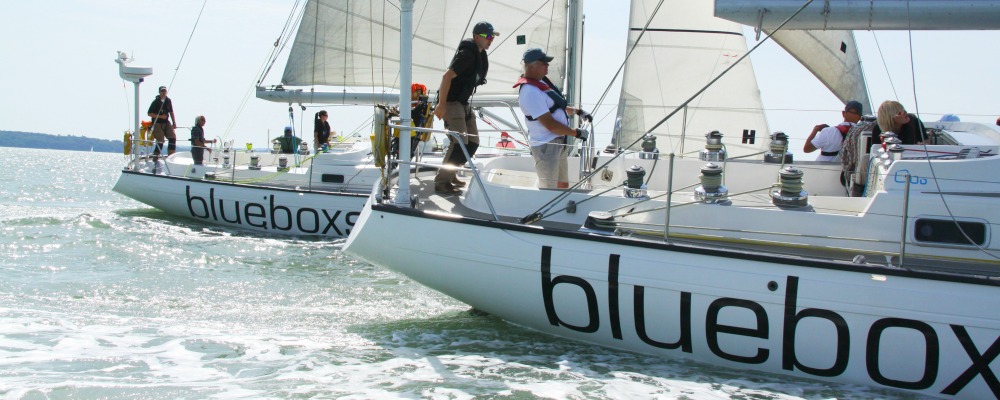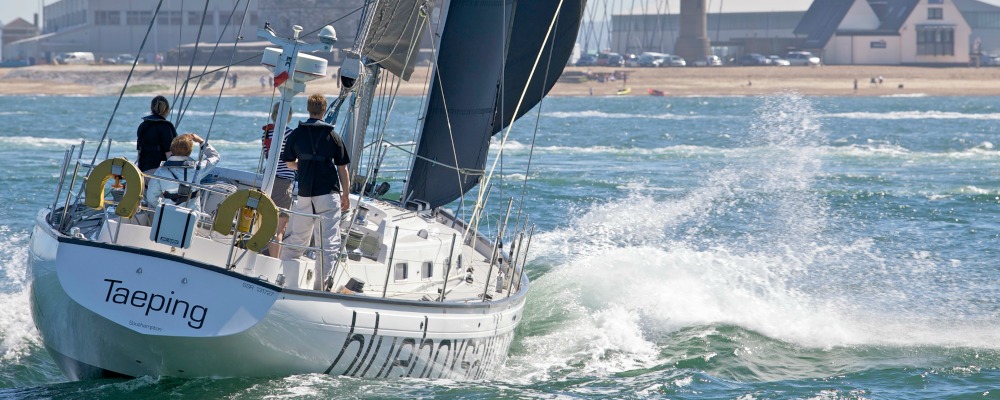 Thank you Blue Box Sailing for the unforgettable experience. We think you may have two new converts!