We've all thought of giving someone flowers for their birthday or a special occasion. But what about taking it a fun step further and giving them candy flowers instead, handmade by you? Or, better – and crazier – a replica of your face in sweet form.
We think it's a genius idea (and a really good laugh), so a group of self-confessed sugar addicts from our office recently attended our very own candy making masterclass held with Spun Candy in Spitalfields, London.
With kitchens in London, Dubai and Abu Dhabi, Spun Candy's masterclasses are aimed at bringing out the candy maker in everyone. The masterclasses range from a candy taster session – where you learn the science behind the art – to fun children's classes and intricate lollipop, flower, and face making classes.
From the welcome drinks on arrival, to the goodie bags and photo session at the end, the experience really is sweet (yes, we had to go there!)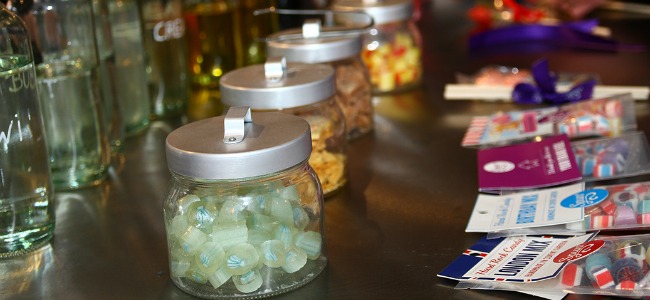 We watched the masters at work, struggling to contain our excitement as the sweet syrupy concoction (made from glucose, sugar, water and natural flavours) went through all of the processes to eventually turn into hard candy (including reaching temperatures of over 155 degrees Celsius).
While the candy was cooling down, we were given a quick taste. Unlike anything we'd ever tried before, it was soft, sweet and warm at first, but then started to harden like rock – a true taste sensation!
When we heard that each class ended with a King Candy Makers Prize, it's safe to say that some healthy rivalry arose. We were all given the chance to craft our very own candy roses, a very interesting and intricate process all done by hand, including shaping the leaves and adding details to each individual flower, making each one unique.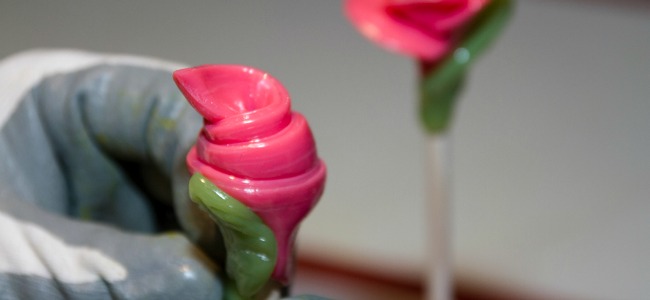 We were lucky enough to take home our creations (some prettier than others!) and got the chance to take some fun photos to remind us of our experience.
Find out more about Spun Candy and book with Red Letter Days here.
Images: RLD