Here are the best virtual tours of London's museums and galleries
"Culture gives comfort in times of turmoil, it unites us and makes us understand what it means to be human." Hartwig Fischer, Director of the British Museum.

It turns out that Fischer wasn't alone in his thinking. According to ITV, the British Museum has seen a massive spike in online visitors since closing its doors. In fact, the site saw an incredible 978,548 users in the first two and a half weeks of March. Amazingly, this is double the amount of traffic than it had in March 2019.
But what's caused this sharp peak in interest?
Virtual tours.
That's right. In 2020, being on lockdown doesn't mean you have to miss out on the capital's cultural hotspots. With that in mind, here are the best virtual tours of London's museums and galleries:
Tate Modern
Celebrating its 20th birthday next month, there's no better time to take a virtual stroll around Britain's most influential museum of modern art.
Perfect for a lunch break, this forty minute tour takes you from outside Bankside through to its final exhibition. Alternatively, you can join Tate Director Francis Morris from the Switch House as she talks about the works of the late sculptor, painter and printmaker Louise Bourgeois.
And in case you missed it, Tate Modern has also created an insightful virtual tour of its Andy Warhol exhibition. Along with a stunning walkthrough of his works, viewers will get to hear from Tate curators Gregor Muir and Fiontán Moran as they discuss the artist's immigrant story, LGBTQI identity and his concerns with death and religion. Eye opening and inspiring, this is a must for any pop art aficionado.
You can also check out individual exhibits room-by-room. Just visit the online displays section on their website.

---
The National Gallery
If you prefer something a little more traditional, The National Gallery has a great selection of virtual tours:
Google virtual tour: this 360° tour of Rooms 4, 5, 9, 10, 11, 12, 15 and Central Hall includes renaissance masterpieces from Northern Italy, the Netherlands and Germany. Visitors can expect to enjoy iconic works from Titian, Veronese, and Holbein.
Sainsbury Wing VR tour: a treat for Oculus users, this is a close as you can get to visiting the Sainsbury Wing in real life. The massive tour includes over 270 early renaissance paintings from 1200 to 1500. But don't worry if you haven't got a VR headset, you can also take a 360 tour on your desktop or mobile.
Virtual tour 2011: last but not least, this tour takes you on a virtual journey of 18 rooms at 300 paintings at the National Gallery. It may be a few years old but still offers a fascinating insight into some of the world's most iconic works.
---
The British Museum
Got an appetite for the ancient? Well, an online trip to the British Museum could be just the ticket. From podcasts to audio tours, you can join thousands of visitors who are already enjoying exhibits from the comfort of their homes. Here's how to access the content:
Audio tours: available on Apple Music and Google Play, the British Museum's world-leading curators have recorded introductions to 64 galleries. So whet your appetite with some expert insight and then tour the virtual galleries…
Virtual galleries: explore the extensive Prints and Drawings and Oceania collections to see works from Dürer, Michelangelo and other contemporary greats. Almost as good as the real thing.
Museum podcast: ever wondered what goes on behind the scenes at the British Museum? Well, wonder no loner. Entirely free to listen, join presenters Sushma Jansari and Hugo Chapman as they chat to a variety of scientists, curators, authors and artists. Listen to the series on Soundcloud, Apple or wherever you get your podcasts from.
Curator's Corner: this YouTube series covers everything from how and why the Trojan war started to a step-by-step guide to making Georgian hot chocolate. For history buffs and curiosos, there's something here for everyone.
Not to mention, you can also drop into any one of the exhibits using Google Street View. Here's a look inside the massively popular Egyptian Sculpture Gallery.
---
Victoria and Albert Museum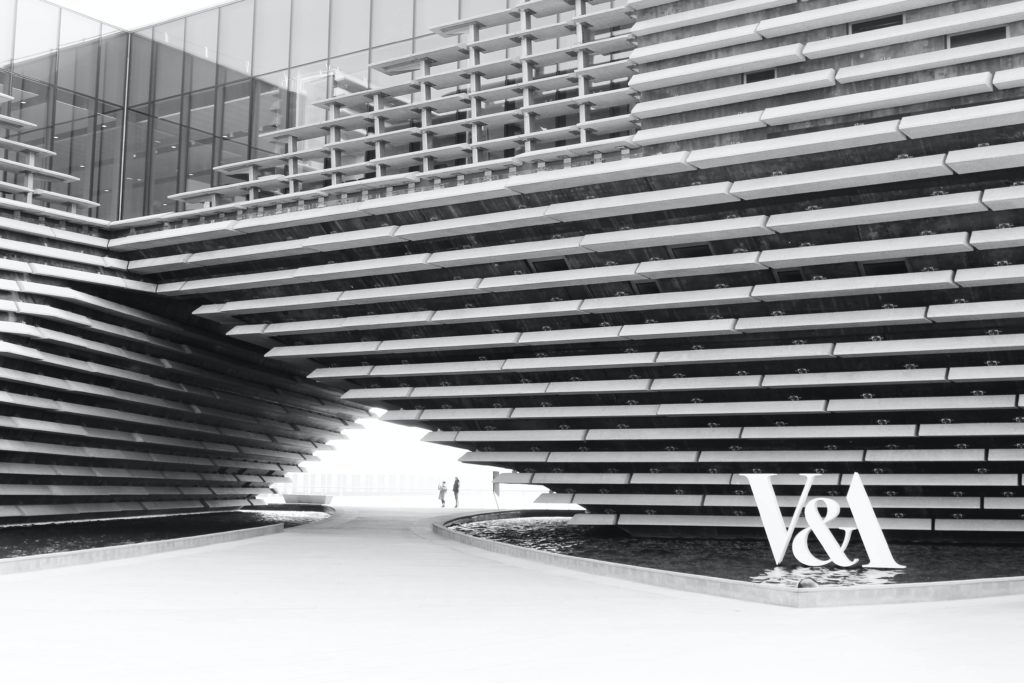 Home to over 2.27 million objects, the Victoria and Albert Museum is the world's largest museum of applied and decorative arts, design and sculpture. Not surprisingly, there's a lot to get through on a day visit. Fortunately, a trip to the website allows you to visit all of the collections and watch handy video highlights of each. What's more, these short but insightful videos include commentaries from the museum's curators. The latest collections include Japan, Elsa Schiaparelli and jewelry.
---
The Courtauld Gallery
Last, but by no means least, is one of the most impressive gallery tours you can take online. This virtual tour of Somerset House's Courtauld Gallery uses an innovative photographic technique that lets you see each work in exceptional detail. Its zoom functionality allows you to get closer than you'd ever be able to in person. In fact, you'll get so close you'll even see the brush strokes. Online visitors can expect to find masterpieces like Vincent van Gogh's Self-Portrait with Bandaged Ear and Édouard Manet's A Bar at the Folies-Bergère. You can launch the tour here.
---
Experience art online with Red Letter Days
If you or someone special has an interest in arts and crafts, we've got a great selection of gifts that are designed to be experienced online. Whether it's collecting antiques for that V&A enthusiast or online photography for those that fancy something a bit more contemporary, we've got something for every taste.
We're giving all NHS, healthcare and emergency workers 30% off via Blue Light Card and Health Service Discounts. Thank you from Red Letter Days for all of your hard work.
Sources
https://www.timeout.com/london/news/you-can-do-virtual-tours-of-almost-every-major-london-museum-and-gallery-032520
https://www.nationalgallery.org.uk/visiting/virtual-tours
https://www.forbes.com/sites/laurenjadehill/2020/03/28/tour-londons-art-scene-with-these-galleries-virtual-exhibitions/#6c15d03e8d57
https://londonist.com/london/museums-and-galleries/calling-all-culture-vultures-here-s-how-to-experience-london-virtually-during-the-coronavirus-pandemic
https://www.thenational.ae/arts-culture/art/london-s-museums-and-galleries-open-doors-to-virtual-visitors-1.997468
https://courtauld.ac.uk/gallery/about/3d-gallery-virtual-tour
https://www.theguardian.com/artanddesign/2020/apr/06/andy-warhol-take-a-virtual-tour-around-the-tate-modern-exhibition