Sue's Big Paddington Bear Bus Tour Adventure
In January, we launched an Oscar themed competition for a chance to win our Bus Tour for Two around the Paddington Bear film locations in London.
Our lucky winner, Sue Matejtschuk, was kind enough to take her camera along and tell us all about the Paddington Bear bus tour. Read on to find out more…
"Having grown up loving the Paddington Bear books (and after watching the recent movie), I thought this tour was brilliant! My husband was a little worried that the bus would be filled with parents and little children, but there were 11 passengers of all ages and nationalities.
Our guide, Rosie, met us at Marylebone station, and having seen some stills from the movie, we boarded the bus and headed for the street which was the filming location for the movie's very own Windsor Gardens. The bus was equipped with a TV screen, and the longer parts of the trip were made brilliantly entertaining with clips from the Paddington TV shows (old and new), and of course, from the movie itself. We enjoyed a brisk walk up Primrose Hill, and enjoyed a magnificent view of the city. We also visited the area of London where Michael Bond lives, and saw the 2D statue of him holding Paddington Bear (next to Alan Turing).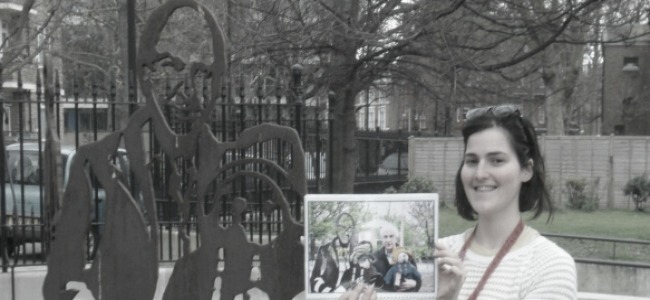 We visited the location for the filming of Mr Gruber's antique shop and spent time wandering around Portobello Market. Rosie brought the locations to life by showing us stills from the film; she is an excellent guide and kept us involved by answering trivia questions about Paddington, and his creator – who knew that there is a significant link between Paddington and Top Gear?
We also visited the outside of the Brown's local tube station, and the hospital where Mr Brown relinquished his hippy lifestyle for that of a worried parent! We finished the Paddington Bear bus tour at Paddington Station (of course), where we were able to take pictures of the Paddington statues and visit the shop – the 10% special discount came in very useful! We would recommend this tour to all Paddington fans of all ages."
If this has inspired you to head to the capital and do some sightseeing this spring, take a look at our full range of London days out.
Images: chris via flickr and sue Matejtschuk