The Ultimate Girls Day Out
RLD's very own Ciana and Hannah headed out on the ultimate girls day out recently and managed to cover getting pampered, sipping champagne (and cocktails) and indulging in decadent surroundings into one Friday in London! Read on to find out what the girls did.
Hannah and Ciana kicked off their day of activites with a Benefit make-up lesson in Soho. During the make-up lesson the girls had an eyebrow wax and tint, a makeover with Benefit products and a make-up lesson to learn how to apply their favourite make-up. The girls even toasted to their day of fun and making memories with a glass of champagne each, served in suitably bright pink champagne flutes. They both received a gift card for £40 to spend in store so they stocked up on some make-up before heading to their next treat of the day.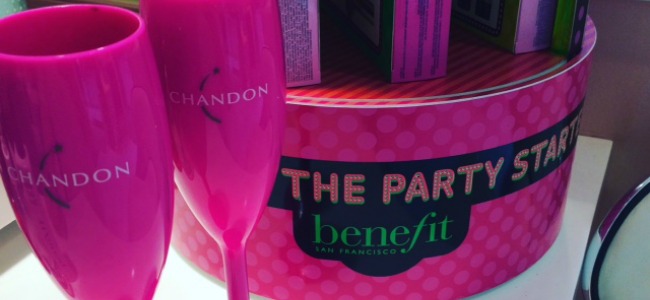 Beautifully groomed, the girls walked from Soho to Hush in St Paul's for a spot of afternoon tea. The afternoon tea at Hush was the perfect spot for them to relax and indulge, after a busy morning in the capital getting pampered. Hush is a contemporary and chic spot, perfect for sophisticated dining.
Ciana and Hannah tucked into a generous spread of sandwiches, freshly baked scones, dainty macaroons and tea, as well as sipping on Hush's very own mixed jam bellini! The afternoon tea was served on delicate and quirky china – very much in-keeping with the restaurant's unique and decorative interior.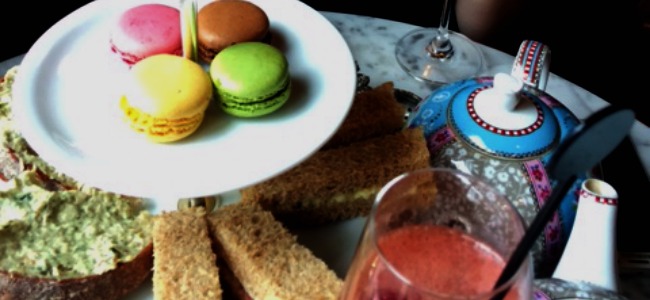 After an indulgent afternoon of sweet and savoury afternoon tea treats, the girls headed to Gordon Ramsay's Heddon Street Kitchen in Mayfair to enjoy a cocktail lovers treat. The cocktails at Heddon Street were the girls favourite part of the day. The staff gave them undivided attention throughout the evening and the restaurant's interior was luxurious and glamorous. It was, they decided, THE perfect setting for a Friday night with your best friend in the city!
The head mixologist served the girls and tailored their cocktails around individual tastes, favourite flavours and spirits. Ciana enjoyed a citrus gin cocktail and Hannah sipped a creamy vodka cocktail – each was specifically tailored and tasted like a dream.
They also shared a delicious sushi and sashimi platter to snack on alongside their cocktails. As a vegetarian, Ciana had let them know this in advance and they had arranged for an alternative snack to the usual meat platter. The girls enjoyed their first cocktails so much they paid for a couple more each – the sign of a good drink!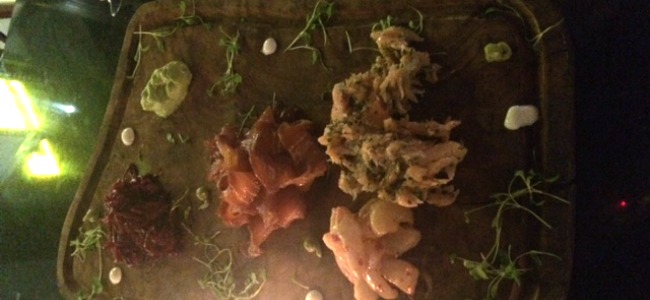 The girls also received a pack in the post prior to their experience, which included a DVD and recipe cards on how to create your own cocktails. After all the fun they both had I am sure it won't be long before they are creating their own signature drinks at home.
If Ciana and Hannah's day sounds like the sort of thing you'd like to try why not treat some you love to these experiences as a birthday present or even a Christmas present!
Images: All RLD