Supercar Driving: Ferrari vs Aston Martin
For many supercar driving fanatics, it doesn't get much better than the unmistakably iconic Ferrari or the super sleek Aston Martin – but which is the mightier marque?
Of course, it's a matter of opinion, but if you still haven't made up your mind, here is a little information about each supercar to help you decide…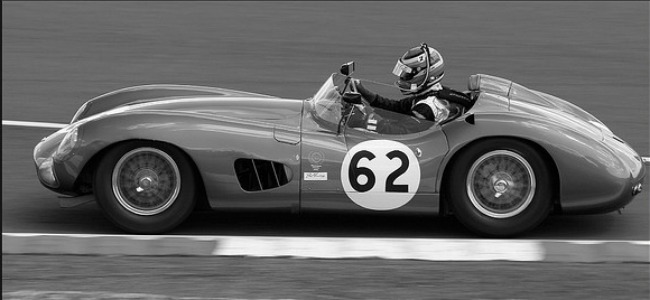 Ferrari
Founded by Enzo Ferrari in 1929, the Ferrari team quickly crafted an impressive name for themselves in the racing world, before expanding their empire in 1947 with the production of their first ever street legal vehicle.
Now, Ferrari is arguably the most famous sports car manufacturer in the world and their fastest model can reach an astonishing top speed of 245 mph.
Did You Know?
Ferrari's classic 'Prancing Horse' logo was given to Enzo Ferrari by Countess Baracca, whose late fighter pilot son had originally used it as his very own emblem during World War I
According to London bookshop, Motorbooks, there are more Ferrari books in print than any other supercar in the world – except the Porsche!
Reputedly, the most expensive Ferrari on the planet is the 250 GTO, which changed hands privately for the staggering sum of $15 million
Aston Martin
Aston Martin was founded in 1913 by Lionel Martin and Robert Bamford, two keen racing enthusiasts (and former Singer Motor dealers) with a real passion supercar racing.
Since its humble beginnings, this British car manufacturer has come on leaps and bounds over the years to firmly establish itself as a true icon in the world of motor racing – and we think 007 would also agree…
Did You Know?
The full company name actually comes from founder Lionel Martin who used to race cars at Buckinghamshire's Aston Hill
Between 1994 and 2007, Ford took over ownership of Aston Martin and still retains some share in the company even today
Aston Martin's latest model is the shiny new V12 Vantage, which boasts an impressive 565bph and top speed of 205 mph
Still can't decide which is best? Find out the fun way by giving our adrenaline-pumping Ferrari versus Aston Martin Driving Experience a go!
If neither of these supercars float your boat, check out our full range of high-octane supercar driving thrills, available a choice of the UK's most famous circuits.