Out and About – London Spa Day with Joshna
Joshna recently enjoyed a day out of the office, by going to test a new London spa. The way she floated back told us how much she had enjoyed the experience. But before she dived into her emails and it all became a distant memory, we asked a few questions to get her thoughts on the spa at Hotel Verta.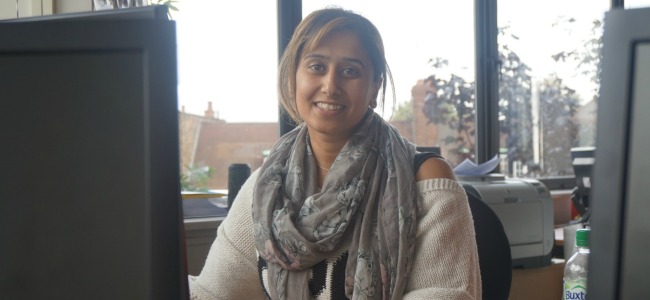 Where did you spend your spa day?
I went to Hotel Verta – Spa Verta in Battersea. We only recently started working with them so it was a great opportunity to be able to go and have a look around.
Was it easy to get to?
Yes and no! I decided to catch the overground train from Waterloo but bad luck meant the train had delays. Once at Clapham Junction it was a simple 10 minute walk to the venue. Either via the main road (Falcon Road) which is a bit longer, or a cut through a residential area for quickness (Google maps took me the residential route). There are a lot of left and right turns but dont worry, all go to the main road. Then cross over and turn left towards the heliport.
What were your first impressions and how were you greeted?
As I walked into the hotel, I was greeted by the doorman who led me to the elevator area and called a lift to take me down one floor. When I arrived at the spa, a friendly receptionist welcomed me and took my details. Once paperwork was completed, she led me on a tour of the spa facilities which looked amazing and super clean. The layout really gives a feeling of calm and relaxation (and with no mobile phone reception there, guests are forced to switch off and relax).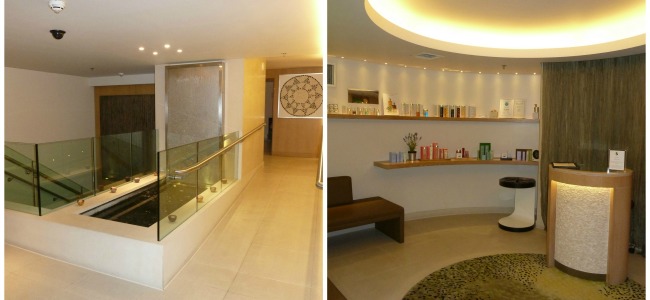 What facilities were there?
The venue has a very big hydro pool with different options around the side, a really nice sauna and steam room, a sanarium and a gym (which I didn't go near). There are also two different areas to sit, relax or even have a mini nap!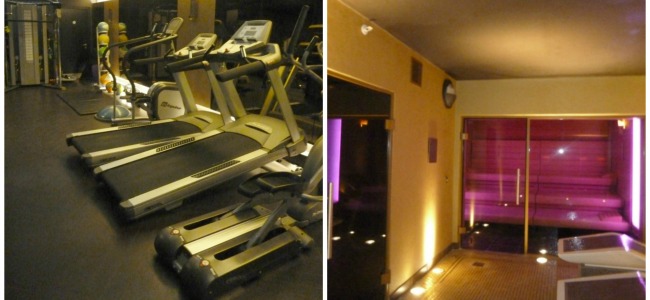 Did you try everything and what was your favourite?
I tried pretty much everything except the gym. I was like a child in a sweet shop in the hydro pool as I hadn't seen some of the therapy options before. I enjoy heat so if I had to pick a favourite, it would probably be the sauna room, which was massive and even included head rests to make lying down more comfortable.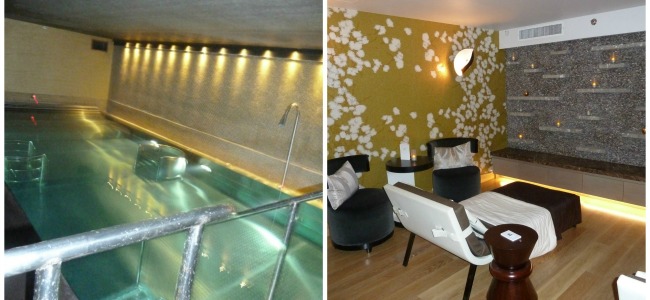 Did you get a treatment?
As part of my day of relaxation, I received a head, back and shoulder massage. As some of the guys in the office know, I have some really bad knots in my shoulders. I was a little worried for the therapist in having to deal with them and told her she could apply as much pressure as she needed. The massage was really good and she was successful in loosening some of the knots, leaving me feeling very relaxed and calm. Afterwards, I went to the relaxation room and enjoyed a complimentary cup of herbal tea.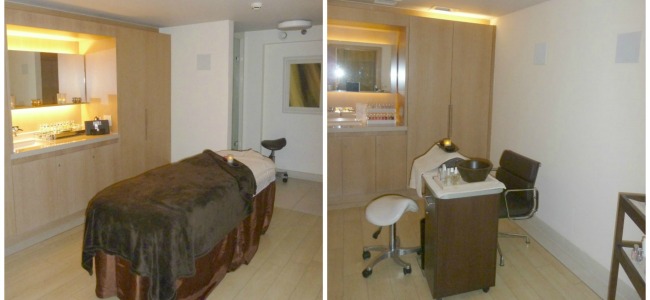 How long did you spend there and would you recommend it?
I probably spent around four hours there which was the right amount of time for me (people are more than welcome to stay longer, staff are very chilled out about that). I would definitely recommend this spa to anyone wanting a bit of R&R time! It's located in a quiet area and is easy to get to. Even though you're in London, you're away from the stress of crowded areas. I would also suggest if you prefer things quieter, to go during the week which is less busy.