Two Recipes to Spice Up Your January Detox
The festive season is well and truly over so it's time to beat those January blues – and a good way to do so is by exercising and eating healthy foods.
But detoxing doesn't have to be dull. Just check out these January detox recipes that offer the magic combination of health benefits and favourable flavours…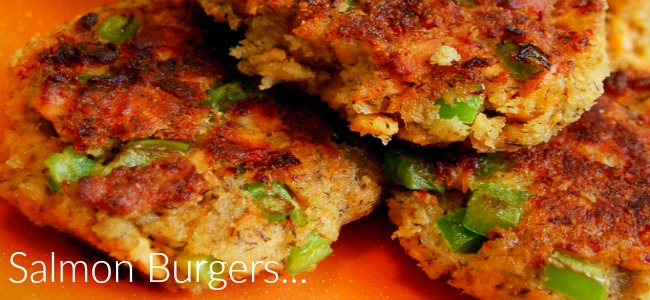 Healthy Salmon Burgers
Put down the celery, because first up we have these tasty home made salmon burgers that are not only delicious, they also make a great meal for a January detox. Simply cook them up, place between two pieces of rye bread and enjoy!
Ingredients
One salmon fillet
One teaspoon of capers, finely chopped
One teaspoon of dill, finely chopped
One tablespoon of gluten free flour
One egg
The zest of half a lemon
A pinch of salt
A pinch of pepper
One handful of chives, roughly chopped
One teaspoon of rapeseed oil
Method
First, chop the salmon fillet into very fine pieces, or place in a food blender and blitz for two to three seconds.
Next, put the salmon, dill, flour, egg, lemon zest, salt and pepper into a bowl and mix together well (for the best results, use your hands).
Form the mixture into a ball, before separating it into two evenly sized burgers.
Place the burger under the grill for seven minutes until cooked; warm four slices of rye bread in the oven for a minute or two while the burger is cooking.
Sandwich your burgers in between the warm bread add a tiny amount of grain mustard or a peeled avocado half (optional), serve with a side garnish and enjoy!
Healthy Choc Chip Cookies
Yes, there is such a thing as a healthy cookie and here is the recipe for your baking pleasure. Packed full of fibre and omega three fatty acids, these are perfect for a January detox and this particular recipe makes a batch of 12. Just don't eat them all at once…
Ingredients
One and a half cups of raw walnut halves
One cup of medjool dates, pitted (around 12 to be precise)
A quarter of a teaspoon of salt
Half a teaspoon of baking soda
One teaspoon of vanilla extract
One flax egg (one tablespoon of ground flax, or chia seeds, plus three tablespoons water)
Half a cup of dark chocolate chips (optional)
Methods
Pre-heat your oven to 350 degrees Fahrenheit and line a baking tray with a sheet of baking paper.
Place the dates and walnuts in a food processor, or chop them finely with a sharp knife until crumbly, then mix together and place into a bowl.
Add the salt, baking soda, vanilla and flax egg and process until the batter is fairly smooth. Throw in the chocolate chips and combine.
Spoon the batter onto the lined baking sheet, and use your hands to gently flatten the dough into 12 separate cookie shapes. Place the tray into a pre-heated oven for 12 minutes, or until the edges of the cookies are slightly golden.
Allow to cool for 10 minutes, serve up on a plate and tuck in. If you want to save some cookies to scoff later, you can always put them in a sealed container and pop them in the fridge.
We hope you enjoy our January detox recipes and if you want to learn more about making healthy foods that taste good, tune in on Friday for our run down of healthy cookery schools that you must try.